Do You or Someone You Love Need Prescription Drug Treatment?
The consequences that may have resulted from your prescription drug addiction can be overbearing.  You may have reached a point in your life where you need help in dealing with your prescription drug addiction.  An addiction to prescription drugs will be difficult to overcome individually, even if you feel determined and motivated.  The ways in which your life can be affected by a prescription drug addiction center are numerous.  For this reason, it is crucial that you or your loved one seek the guidance and support from a professional prescription drug treatment center to help you throughout your recovery journey.  While it may feel overwhelming to find a prescription drug treatment center, seeking the support of professionals will be fundamental to your recovery process. By identifying the severity of the drug problem that exists and realizing that you cannot achieve recovery without help, you are taking the first and most important step. If you are uncertain that you or your loved one is struggling with a prescription drug addiction, be aware of recognizable signs and symptoms, such as mood disorders and personality shifts, and physical complications, such as derailing health or gastrointestinal complaints, to name a few.  The prescription drug addiction can also co-occur with other problematic disorders, such as depression, anxiety, or eating disorders.
Prescription Drugs Addiction Rehab Centers
Addiction Hope has carefully compiled and created a list of the top prescription drug addiction rehab centers from across the country into this directory.  If you are looking for prescription drug treatment, these resources will be helpful to you as you consider your decision about working with a rehabilitation program.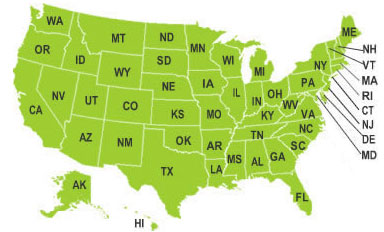 Treatment Plan for a Prescription Drug Addiction
When you have reached the point where you have opened up about your existing prescription drug addiction and confided in your trusted loved ones, your recovery journey can officially begin.  There will be much to address as you continue along your recovery path, but the next step in the process will be to establish a treatment plan that will serve as the foundation for your recovery journey.  This will consist of multiple levels of both professional and personal support, including your friends and family, a qualified therapist or counselor, and a prescription drug addiction center.  Having this combination as a part of your treatment plan will be necessary in order to overcome an addiction to prescription drugs.
Ask for help – Start with family and friends as they will be a vital part in overcoming an addiction. They can be the support and motivator for recovery.
Search for a prescription drug treatment facility – A prescription drug detox program will assist with working through any physical or psychological withdrawal symptoms that arise. It will also assist in addressing any ongoing co-occurring issues.
Search for an prescription drug treatment facility – An prescription drug detox program will assist with working through any physical or psychological withdrawal symptoms that arise. It will also assist in addressing any ongoing co-occurring issues.
Continuing groups of support – The motivation and accountability provided by a support group is invaluable. A support group can offer supervision when facing relapse scenarios. They will play a key role in ongoing abstinence.
Prescription Drugs Abuse Treatment Levels
There are varying levels of treatment established for prescription drug addiction recovery, and individuals who are seeking treatment will be placed at a level corresponding with their needs.  The following are the most common levels of treatment for prescription drug addiction, in order of acuity:
Hospital Care (Inpatient) – The highest care level, when 24 hour supervision is required. This is normally two or three week duration of stay in care to treat the most acute symptoms of a patient before progressing to the next level of recovery.
Residential Treatment Center (RTC) – This kind of facility provides the patient an extended overnight stay for 30 to 90 days. An RTC will focus on the main issue and any other co-occurring concerns that may also be present.
Partial Hospitalization Programs (PHP) – This type of program is frequently held in a hospital or residential setting and includes attending groups and individual therapy sessions. It normally goes five days a week either all morning or all afternoon, but there are some PHPs that will go Monday through Friday, 9 to 5.
Programs Focused on Intensive Outpatient Care (IOP) – This form of intensive outpatient treatment concentrates on personalized services and support while avoiding pharmacological detoxification. The patient's daily routines can sometimes be maintained since sessions are conducted in the mornings or afternoons.
Outpatient Level of Care – This level of outpatient care is much like an IOP but not as intense. There are fewer individual limits placed on the patient, but personal treatment and group sessions are still applied.
Treatment with Support Groups – This type of treatment is important as the members help alleviate the trials of relapsing. The group can supply much needed care and compassion on the road to recovery.
Your professional treatment team will help ensure that you or your loved one is receiving a level of care that is appropriate for your needs and where you are in your recovery process. Having on-going support, particularly in transitioning from a treatment center to an outpatient level, is crucial for maintaining recovery throughout the continuum of care.
Types of Treatment for Prescription Drug Abuse
The most effective approach for a prescription drug addiction treatment is one that collaborates within disciplines and uses key components to encourage healing and recovery.  A two-fold approach will typically be used in the recovery process, incorporating both medication based treatment and behavioral treatments to fully address the underlying cause and triggers of the addiction.  An addict may begin with a medical detox, or the process of using medications in the detoxification process in effort to bypass the major side-effects of withdrawal.  Medication is sometimes needed to stabilize an individual during the detoxification process since the withdrawal effects from prescription drugs can be quite severe.  The following are the types of medications that can be used to assist the detoxification process from prescription drugs:
Methadone – It is used as an effective treatment for prescription drug dependence. This medication assists patients in making the transition towards abstinence by mimicking some prescription drug actions.
Buprenorphine – Methadone is like this drug. The acute pain of withdrawal symptoms can be lessened.
Naltrexone – The opioid receptors in the brain are blocked. It does have abuse possibilities.
Nalaxone – The results of prescription drug overdose are halted and reversed. The effects of an opioid overdose are reversed.
Types of Therapy for Prescription Drug Addiction
Behavioral therapies are effective tools for helping an individual heal from these root causes, especially as there are many issues that may have influenced the development of the prescription drug addiction. The following are common types of behavioral therapies used alongside medicinal forms of treatment regimens for prescription drug addiction:
Cognitive Behavioral Therapy (CBT) – This level of treatment works toward changing maladaptive thinking patterns so the patient can modify their behavior in a positive way. This also allows negative coping skills to be replaced with positive coping skills.
Acceptance and Commitment Therapy (ACT) – This type of cognitive behavioral treatment uses mindfulness and acceptance approaches mixed in multiple ways with strategies of commitment and behavior-change. The emotional and mental flexibility should be increased.
Dialectical Behavioral Therapy (DBT) – This version of behavioral therapy combines aspects of IBT and CBT behavioral therapy for emotion regulation. Mindful awareness and stress management elements are merged into this treatment.
Interpersonal Therapy (IPT) – This rehabilitation type pays attention to the interpersonal relationships and cultural roles using concise supportive analysis and works to assist patient's to uncover better tools to address problems and issues that currently exist. IPT has four main elements which are relationship shortcomings, unresolved grief, role disputes, and role changes.
Supportive Programs – These are programs like the 12 step program Alcoholics Anonymous (AA). It also includes support groups, group therapy, family therapy, etc.
Through this journey, you will find hope for recovery, healing, and restoration from your past, even while finding freedom from a prescription drug addiction will be a challenging experience. It is possible that your treatment for a prescription drug addiction may go on for an extended period of time, but regardless of how long it takes, this recovery journey is needed in order to regain your life back.  You are worthy of recovery and freedom, and there is nothing more valuable than your own life and wellness.  At Addiction Hope, we hope to offer you or your loved ones the resources you need to overcome this addiction.  We encourage you to take the first steps towards recovery by accessing our resources to find a prescription drug treatment center. It is never too soon or too late to step onto the road to recovery.
Last Updated & Reviewed By: Jacquelyn Ekern, MS, LPC on April 15th, 2013
Published on AddictionHope.com, Addiction and Abuse Guides