"Do not go where the path may lead. Go instead where there is no path, and leave a trail." ~ Ralph Waldo Emerson
Read the Addiction Recovery Stories about outstanding men and women who exemplify strength, character and are shining examples of using their unique gifts and talents to lead fulfilling lives and contribute to a better world. All have battled substance abuse and doing well in their recovery.
---
Inspirational Substance Abuse and Addiction Recovery Stories
Dani Volk MA, LPC, CADC-II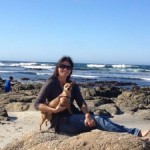 My internal experience of change has been a continuous flow once I accepted that change was absolutely necessary.
It has taken a massive exploration of my deepest inner workings and coming to the realization of how I have avoided remembering a traumatic childhood by running away all these years so memories couldn't catch up. Read More.
---
Andrea Blume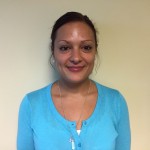 My name is Andrea Blume and my addiction recovery story began on February 18, 2014. For the previous 10 years I had been hopelessly addicted to heroin and pills. I had been to jail many times, and in and out of countless institutions, trying to get sober.
The last 5 years of my addiction had been spent on high doses of methadone and Xanax, living in my parent's basement, wanting to die. I was no longer a human being. I had become just a shell of a person, a living zombie. I had no friends and was a burden to my family. Read More.
---
Stan K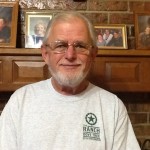 My name is Stan K and I am an alcoholic. I'm 64 years old and my sobriety date is July 4th, 2012. I was born and raised in Amarillo, Texas. My father was an alcoholic as long as I can remember, but he was a great dad.
My mother drank socially and later became an alcoholic after my sister and I left home. I suppose she adopted a "If ya can't beat 'em, so join 'em" mentality. I ended up being an alcoholic too. I guess you could say I caught it from my father and was born with it…it laid dormant until that first buzz. Read More.
---
Tucker Allgood
My name is Tucker Allgood, and I am an alcoholic addict. I am 24 years old and have been clean and sober since December 14, 2012. My life since entering into long term recovery has been filled with many blessings that I never thought were possible.
These blessings did not come from just abstaining from drugs and alcohol. I had to do a lot of work to get to where I am at today.
I was introduced to the 12 steps of recovery when I went to treatment at The Ranch at Dove Tree in Lubbock, Texas. Read More.
---
A Father
As the young man grew older his addiction became apparent as well. He had started drinking when he was in grade school. His friends would sneak it away from his parents and go camping so that his parents wouldn't know what was going on.
In college, the addiction continued but was masked by the others around him that were also drinking and enjoying the college scene. After college, it was business parties, friend BBQ's and family events. Read More.
---
Matt S.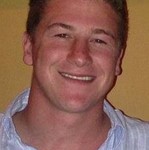 I always knew that I was different, something you'll hear many alcoholics and addicts say. As a child, I was undersized and late to grow, and I made it my mission to overcompensate for my insecurities by being aggressive and tough.
Ice hockey was a logical vessel for this strategy and I excelled at the sport. At the end of high school, I came to the realization that I wasn't going to be a professional hockey player and dropped the sport altogether. Read More.
---
Richard Anderson
I got clean when I was 20 years old. I had much to learn. I was leaving behind a lifestyle that was filled with pain and enormous tragedy and suffering. My vision of recovery included thoughts of living without such difficulty, leaving behind anger and struggle, promoting healing and becoming a credit to my family rather than an object of disappointment, derision, and shame. Read More.
---