Find engaging speakers for your event here! Useful for colleges, schools, conferences and other gatherings where addiction information is needed. (Inquire about inclusion in the Speaker's Bureau.)
Featured Sponsor Speaker's Bureau
Featuring Experts in the field of Addiction from leading treatment centers across the country who provide informative and engaging presentations.
Roseann Rook, CADC – Clinical Addictions Specialist
As a Clinical Addictions Specialist, Roseann is responsible for conducting psycho-educational and process groups as well as providing individual counseling for addiction treatment including co-occurring disorders such as Eating Disorders and Mood Disorders at Timberline Knolls. She specializes in Process Addictions with a strong focus on Relationship Addictions.
Roseann was instrumental in the development of Timberline Knolls' Addiction Program and the implementation of addressing Process Addictions into the curriculum. As a member of Timberline Knolls' Clinical Development Institute, she has presented locally and at National conferences.
Roseann has worked in the addictions field for 23 years starting at Aunt Martha's Youth Service as an addiction counselor moved on to counsel MISA clients at Grand Prairie Services followed by working for the YMCA Network for Counseling and Youth Development as an Addictions Counselor and Crisis worker. She returned to Grand Prairie Services for a brief stint to develop and implement an out-patient program before joining Timberline Knolls in 2006.
---
Megan Wilson, B.S., CADC – Addictions Program Coordinator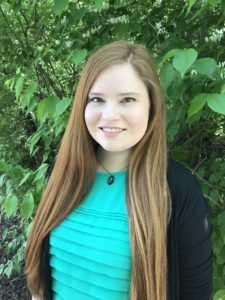 Megan facilitates psycho-educational group therapy, completes substance use assessments, and takes on the leadership role of the Addictions Specialist team. She also individually meets with residents to support a better understanding and application of 12 step.
Megan came to Timberline Knolls in 2013 as a Behavior Health Specialist, then became an Addictions Specialist. She received her Bachelor of Science Degree in psychology from Illinois State University.
---
Dr. Margaret Nagib, PsyD. – Faculty Lead, Timberline Knolls Clinical Development Institute (CDI)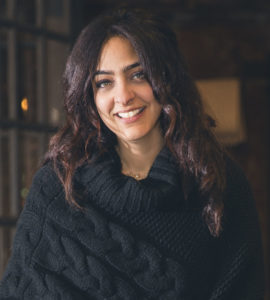 Dr. Nagib is a clinical psychologist with Timberline Knolls Residential Treatment Center. She specializes in Christian counseling, inner healing and treating eating disorders, addiction, trauma, self-injury and mood disorders. For more than 18 years, she has provided individual, family and group therapy. She travels around the country as part of Timberline Knolls' Clinical Development Institute training professionals and providing seminars for various organizations.  
Dr. Nagib earned her undergraduate degree from Pace University in New York and her Masters and Doctorate in Clinical Psychology from Wheaton College in Illinois, where she also served as an adjunct graduate psychology professor. She held a similar role at Simpson University in California. She also attended two years at Bethel School of Supernatural Ministry.
Dr. Nagib is a member of the American Association of Christian Counselors, the Christian Association for Psychological Studies, The American Psychological Association, and is the Director of Professional Counselors for the International Bethel Sozo Organization.
This page was last reviewed by Jacquelyn Ekern on January 17, 2018.