Click on your state for a list of treatment centers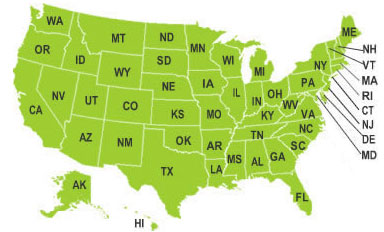 See our Online Addiction Treatment Programs
Addiction Hope is pleased to offer this index of substance and alcohol treatment centers throughout the United States. A key solution on the road to recovery is deciding on the finest treatment program for substance and alcohol dependency because it is one of the most important decisions made by a man or woman struggling with addiction.
A structured rehabilitation program and 24-hour medical care may be required when an addiction becomes serious enough; these increased levels of care may be recommended when the addiction is co-occurring with other mood disorders like eating disorders, mental disorders, or alcohol and substance abuse.
Similar to searching for a surgeon that specializes in heart surgery, you would like to discover a treatment center that has helped hundreds or thousands of individuals with similar conditions. Their understanding of the necessary steps to achieve lasting recovery will be based on research supported treatment solutions and invaluable experience.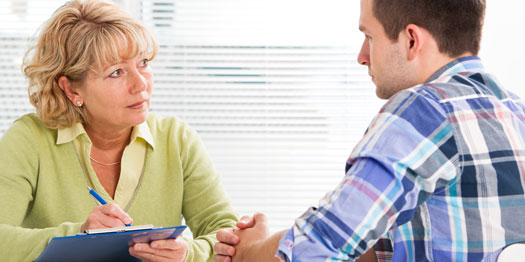 It may be difficult to be accepted into a residential or inpatient treatment program if you or your loved one have never previously attended counseling sessions. The prerequisite for a potential patient to be admitted into a more intensive treatment program normally requires a clinical progression of IOP, PHP, or outpatient programming before they are accepted for admission in these higher levels of care. Often, a medical case will be made by a therapist or psychiatrist to help a patient gain admission into an inpatient hospital or residential treatment center. Medical history will play a role in determining whether these levels of care should be compensated for, as insurance groups will assess health records to help decide if an outpatient or PHP program should instead be recommend.
Included are listings that are intended to be a starting place for your research. By doing more investigation, you can determine if a program fits your specific circumstances by evaluating the drug and alcohol rehabilitation programs in your state that appear to be appropriate.
You may be required to look outside of your home state to find the best rehab program for your drug or alcohol addiction. All treatment program research should be conducted thoroughly and with care so that all the options are considered.
Addiction Hope's treatment program directory will provide you with the following information (when available) on each addiction treatment center:
Name of treatment clinics
Location of addiction centers
Contact details
Each facility has programs that offer various treatment levels, the maximum service options of which are inpatient treatment hospitals and residential treatment centers, where the person will stay 24 hours a day, seven days a week for the length of their stay. PHP (partial hospitalizations) and IOP (intensive outpatient programs) are two more levels of care where the patient will sleep in their own bed or somewhere outside of the center. IOP through Hospitalized care address severe addiction cases that most therapists cannot address through outpatient sessions only.
Addiction Hope researches each detox treatment center and tries to determine whether or not these centers only allow certain age groups (e.g., adults or adolescents) or genders (female or male).
Addiction Hope also provides as much detail as possible on the rehabilitation treatment program's insurance options, specific clinical methods such as DBT or CBT, and experience in co-occurring disorders, if they treat co-occurring disorders like mood disorders or eating disorders, and finally the payment options accepted such as Medicaid, Medicare and private insurance.
By providing a clear, well-researched list of drug and alcohol treatment programs, Addiction Hope aspires to help individuals find the right substance abuse rehab facility for them. Choosing the right treatment program is a critical decision, and rehab centers have a responsibility to provide accurate information about the level and type of care they can offer.
Last Updated & Reviewed By: Jacquelyn Ekern, MS, LPC on October 2, 2013
Published on AddictionHope.com,  Treatment Directories for Drug and Alcohol Abuse