Addiction Hope proudly hosts social media events such as Virtual Conferences, Continuing Education Credit Webinars, etc. to support the addiction community, educate and empower professionals, and contribute to addiction advocacy and awareness.
Addiction Hope Virtual Conference II: From Dependence to Recovery
"New Insights on Gaming Addiction, Opioid Abuse, and How to Find Freedoms"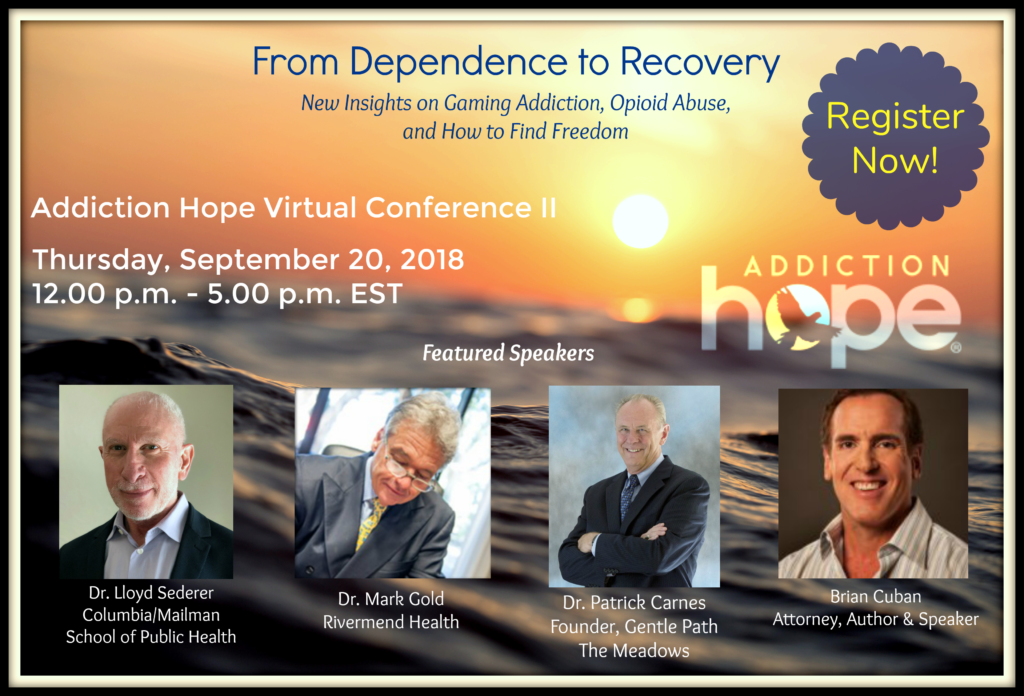 Thursday, September 20, 2018 / 12:00 pm – 5:00 pm EST
---
Watch Webinars from AH's Inaugural Online Conference
"Honoring National Drug & Alcohol Facts Week"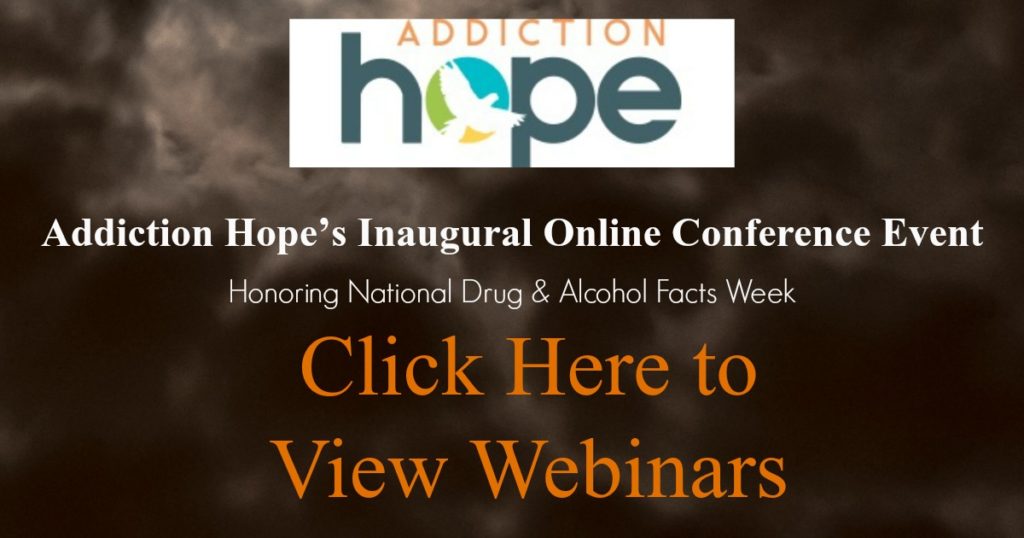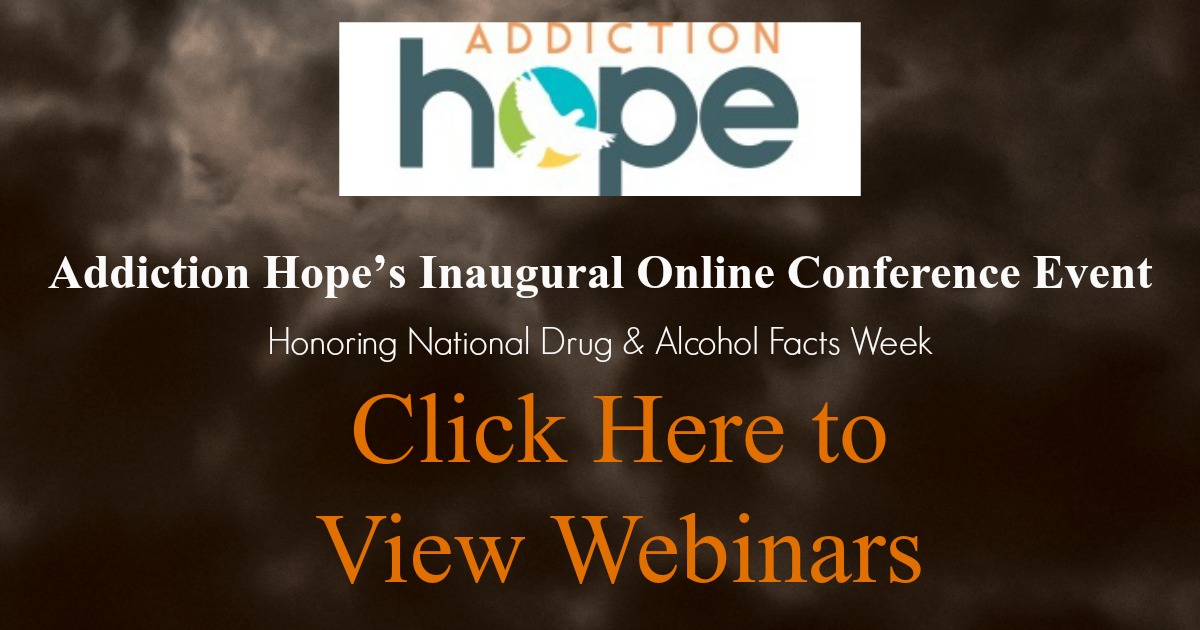 ---
 Webinars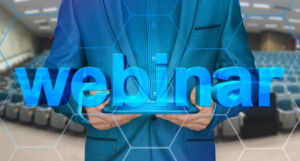 ---
Twitter Chats
---
Check back for more interactive social media events and updates! If you have any suggestions for upcoming events or topics, Contact Us.