Do You or Someone you Love Need Barbiturates Treatment?
Does barbiturates addiction have you in its grasp and trying to kill you?  Where do you go to find help? Where do you start and how do you find the professional support required for healing? You need to first distinguish that you should find help. This is virtually a necessity. An addiction to barbiturates is recognizable by several signs and symptoms.  Those who abuse barbiturates display signs of which to be cognizant. They will become increasingly secluded and withdrawn, exhibit mood swings or behavior alterations, and present bodily complications.  Do you believe that someone for whom you care is burdened with a barbiturates addiction? The ability to recognize changes in their behaviors and identify anything that could be associated with abuse or addiction can be empowering and life saving. You should not assume that a barbiturates addiction is an isolated event because often the addiction is an effect of additional personal issues.  Sometimes an addiction will co-occur by means of other challenging disorders, such as eating disorders, depression, or anxiety.
Due to the multifaceted character of a barbiturates addiction, professional support from a barbiturates treatment facility will be needed to acquire success.  Freedom from addiction is painfully difficult fraught with challenges, but it is a road that should be traveled to be liberated, healed and made whole again. Remember that each stride toward recovery is a victory.
Barbiturates Addiction Rehab Centers
There are many different addiction centers that may be able to help you regain your life, and Addiction Hope has put forth the efforts to bring together a listing of some of the best barbiturates addiction rehabilitation centers that can help you. These addiction centers treat barbiturate dependency and be a valuable tool in recovery.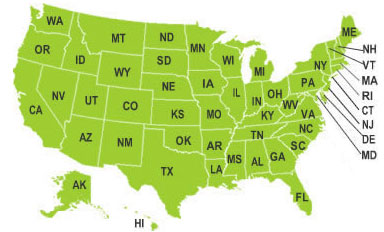 Treatment Plan for Barbiturates Addiction
Getting through an addiction will be a challenge, but there are components that can aid you in a successful recovery to a barbiturates addiction. This will involve a barbiturates rehabilitation treatment center, a skilled psychoanalyst, and the encouragement of family and friends.  In union, these will compose the foundation to help you recuperate and get better.
Ask for help – You need to inquire of your family and friends to be a part of your healing. Their role can be vital in you overcoming the addiction.
Find a therapist – A trained barbiturates addiction specialist will assist in creating a barbiturates detox plan that is individualized and searching for additional resources to assist with recovery.
Search for a barbiturate treatment facility – Often, beating a barbiturates addiction will need assistance with psychological and physical issues. A barbiturates detox program can help in addressing many various circumstances.
Join a support group – Join a support group because it can be an imperative part of healing because of the experience on which they can reflect. Studies suggest that a support group can play an essential part in maintaining abstinence.
Barbiturates Addiction Treatment Levels
There are varying levels of rehab for barbiturates recovery, and treatment programs or initial levels are determined for an individual based on the assessment of the treatment team.   Some of the more common points of treatment for a barbiturates addiction are shown below:
Inpatient Level of Care – Inpatient care is the admission of patients to a 24 / 7 acute care facility. The goal of this level of treatment is to stabilize patients so they can move on to recovery.
Outpatient Treatment Care – Care at this level is comparable to an Intensive Outpatient Program but less restrictive. Patients can still operate a daily life but still interface with group and personal therapies.
Support Group Programs – Healing from a drug dependency is hard but the support and acceptance without condemnation from a support group is a key component in recovery.
Types of Therapy for a Barbiturates Addiction
While pharmacological support is not a usual part of the detoxification process from barbiturates, behavioral therapies do play a key part in getting over an addiction. The behavioral therapies help a person determine what psychological components are promoting the addiction. Here are a few therapy options:
Cognitive Behavioral Therapy (CBT) – CBT focuses on changing a patient's poor ways of thinking as a way of improving their conduct with an approach that is more positive. This helps the patient in redeveloping their thinking process and coping skills. It tries to replace negative thinking and acting skills with positive ones.
Interpersonal Therapy (IPT) – IPT's objective is to assist those suffering from addictions to find healthier ways to deal with issues or problems. It does this by focusing on interpersonal relations and social roles by addressing unresolved grief, role disputes, role changes, and relationship shortcomings.
Acceptance and Commitment Therapy (ACT) – In order to increase the flexibility of one's emotions and mental state, ACT integrates mindfulness and acceptance cognitive behavioral types of treatment to help the suffering addict to make and maintain behavior-changes.
Dialectical Behavioral Therapy (DBT) – DBT therapy integrates the behavioral therapies of CBT and IPT so that emotional control can be achieved. The stress management and mindful awareness components of IPT and CBT therapies integrated into the DBT treatment.
Supportive Programs – Supportive programs can include programs similar to Alcoholics Anonymous (AA) or Narcotics Anonymous, which are 12 step programs, but they can also include church support groups, group therapy, family therapy, etc.
It may be difficult for you to imagine your life apart from your barbiturates addiction, and while the treatment may be longer than expected, the recovery journey is worth all your time and effort. As you seek to find wellness and peace aside from your barbiturates addiction, you will learn than your road is challenging.  Do not give up on your life because recovery is available and within reach. We at Addiction Hope want you to grab hold of life and begin to live again. Take that first step and ask for help.