Do You or Someone You Love Need Treatment for Alcohol Addiction?
Dealing with alcohol dependency or addiction can overwhelm your life completely. Whether you or a loved one is battling an alcohol addition, it is important to get the help you need to recover. Finding a rehabilitation center that specifically addresses alcoholism can be one of the most valuable tools in your recovery process.
In order to get to a place in your life where you are ready to seek the help you need, it is essential to come to terms with the reality of your addiction. How do you know if you or your loved one is struggling with an addiction to alcohol? Some of the most revealing signs that can help identify the problem are symptoms that may be manifested as a result of alcoholism.
Red flags that would indicate an alcohol addiction include physical complications, drastic changes in mood, personality or behavior, and abnormal social interactions or avoidances. Other psychological disorders can co-occur alongside alcoholism, such as depression, eating disorders, or other mood disorders.
Many factors interplay in the development of an alcohol addiction, which typically progresses over time. An alcohol addiction is complex by nature and cannot be overcome easily. Having the assistance of a treatment team and facility that specializes in overcoming alcohol addictions will be necessary for working through the many phases of treatment and recovery.
While the process of finding and obtaining treatment for alcoholism is intense and challenging, this path will lead to freedom from the captivity of addiction. Having the support of a professional alcohol addiction team and treatment center will give you the resources you need to overcome any obstacles you may face in your journey.
Alcohol Rehabilitation Centers
In order to help you find the resources you need for overcoming an alcohol addiction, Addiction Hope has screened and created a list of the top alcohol addiction rehabilitation centers from across the country into this directory. These resources will be helpful to you as you contemplate your decision about working with a treatment center.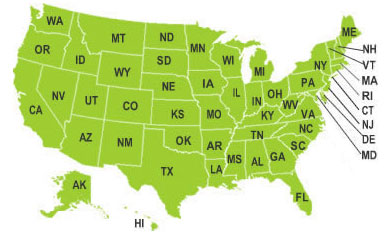 Getting Help for an Alcohol Addiction
Taking the first step towards recovery from an alcohol addiction begins by facing the reality of the problem at hand. It is necessary to reach a point in your life where you can openly admit that you need help to recover, and by doing so, you will take the first and most important step towards overcoming your addiction.
Admitting weaknesses and asking for help can be both distressing and painful, but remember that you need the support of loved ones and professionals to beat this addiction. Victory over your alcohol addiction begins with your choice to confide in someone you trust, being real about your struggles, and asking for the help you need.
Similarly, if someone you love is sinking in the despairs of an alcohol addiction, communicating your concerns about their lifestyle will be important to their recovery process as well. While it is difficult to confront someone we love, voicing your worries in a loving and supportive manner may help them understand the severity of their alcohol addiction.
If you decide to speak with your loved one about their alcoholism, be sure to approach them non-confrontationally and in an environment that is comfortable for you both. Taking this approach may help them feel more receptive to what you have to say and more willing to open up to you about their struggles. Receiving help for an addiction begins by reaching out for help.
If you are ready to begin your recovery process today, consider talking with your trusted family and friends and take the first step towards treatment and recovery from alcoholism. Once you have reached a place in your life where you are ready to receive help and have the support of your loved ones, you can begin to establish a treatment plan for your recovery.
At this point, you will want to obtain the help of qualified professionals who specialize in alcohol addiction, as they can develop a treatment plan that encompasses your unique needs and sets you up for success.
There are many options and approaches that can be used for overcoming an addiction to alcohol, and the guidance of specialized professionals will help you determine what is the best way to proceed with your recovery process.
Alcohol Addiction Treatment Levels
Treatment for alcoholism occurs on several levels. The most appropriate level of treatment for you or your loved one will be based on many factors, including the severity of the addiction and the involvement of any other co-occurring disorders.
Assessing the level of treatment that is most appropriate for you will be best determined by a health professional that focuses on alcohol addiction management.The treatment and management for alcohol addiction can occur on any of the following levels, listed in order of acuity:
Inpatient/Hospital Treatment – This level of care addresses the most severe cases of alcohol addiction and focuses primarily on medical stabilization. Length of stay can last up to 3 weeks, depending on the degree of symptoms.
Residential Treatment – This level of treatment involves a highly structured environment within a therapeutic community. Multi-specialty treatment is involved for the patient, including psychotherapy, medicinal care and supervision, and nutrition support. Length of stay in residential treatment can vary from 30-90 days.
Sober Living/Halfway Houses – These facilities serve as a transition for patients who are stepping down to lower levels of care or back to home life. Low cost housing is often involved and continued structure is typically provided in a drug free environment.
Intensive Outpatient Care – This level of care provides access to ongoing treatment to support recovery, such as support groups and one-on-one counseling sessions. Patients have a more flexible schedule with their treatment regiment and can attend multiple times per week.
Support Groups/AA meetings – These groups function as a community of like-minded persons who have faced a similar journey in recovery from an alcohol addiction. Groups can meet in person, via internet forums, or through teleconferencing. These groups serve as an excellent option for individuals who are looking to sustain accountability in their recovery.
Beginning your journey from an alcohol addiction at the appropriate level of treatment will only benefit and enhance your recovery. Your treatment team can best guide you through these various levels of treatment for alcoholism, ensuring that you have continuous support through each stage and transition.
Following the direction of your treatment team will promote much success in your recovery from an alcohol addiction.
Types of Treatment for Alcohol Addiction
Management and treatment of an alcohol addiction is typically approached in a manner that addresses both the symptoms of alcoholism as well as underlying issues. This tactic for treatment allows for healing from within while addressing and treating the whole person.
Medication is often utilized to help an individual manage the symptoms that may result from the detoxification process from alcohol. Weaning from alcohol under the use of certain prescription medications may help minimize the intense side effects that are often experienced in withdrawal.
Prescription medications, used under the guidance of a experienced physician, can also be helpful in medically stabilizing a patient. Medications that may be used in the detoxification process include the following:
Acamprosoate: A delayed-release tablet usually taken by mouth.  Intended to work by stabilizing chemical balances in the brain that would otherwise be disturbed by alcoholism.
Disulfulram: A drug used to support the treatment of alcoholism by inducing an acute sensitivity to alcohol.  This drug works by blocking the process of alcohol in the body and inducing a disagreeable reaction when consumed.
Naltrexone: A drug used mainly in the management of alcohol dependence by reducing cravings.
Types of Therapy for Alcoholism
Treatment management for alcoholism through medicinal and pharmacological aspects is one important part of recovery. Another instrumental piece of the recovery process from alcohol addiction involves psychotherapy and behavioral modifications. When used in coordination with medication, behavioral therapy can be a powerful tool for recovery, producing the most favorable outcomes possible.
Behavioral therapies address any unresolved issues that may have contributed to the development of the alcohol addiction, working to help an individual be restored emotionally. These are some of the conventional therapies that are often used in recovery from an alcohol addiction:
Cognitive Behavioral Therapy (CBT) – CBT is an effective therapy used for teaching individuals how their thoughts interplay with their emotions and behaviors. This therapy helps patients understand how to understand and work through negative thoughts and emotions.
Acceptance and Commitment Therapy (ACT) – This form of psychotherapy encompasses acceptance and mindfulness strategies, which are used to encourage psychological flexibility in a patient or client.
Dialectical Behavioral Therapy (DBT)-DBT is a form of cognitive-behavioral therapy (CBT) that can be helpful in addressing interpersonal difficulties as well as substance abuse.
Interpersonal Psychotherapy (IPT)-This behavioral therapy focuses on and addresses personality issues, social functioning, and the formation of symptoms. IPT is often a form of treatment used for short-term purposes, compared to other behavioral therapies.
12 Step Facilitation Therapy-This therapy approach utilizes the 12 step process to encourage and support abstinence from alcohol. This process is commonly used in support groups, such as Alcoholics Anonymous (AA).
As you begin your journey in recovery from an alcohol addiction, be aware of the many ups and downs you are likely to encounter. Some days will be easier than others, but know that as long as you stay the course of your treatment plan, you will be taking important strides towards victory over your alcohol addiction. The rehabilitation process for alcoholism may transpire over an extended period of time, and however long it make take, believe that you are worth it!
At Addiction Hope, we are committed to connecting you to the resources you may need for treatment and stand firm behind the belief that anyone can find the hope of recovery. It is our hope for you that you will take the steps you need for finding freedom from an alcohol addiction by connecting to a specialist or treatment center for alcoholism.
Do not let another day of your life go by without resolve to take a stand against the addiction that has held you captive for so long. Access the Addiction Hope resources to find the help you need today!