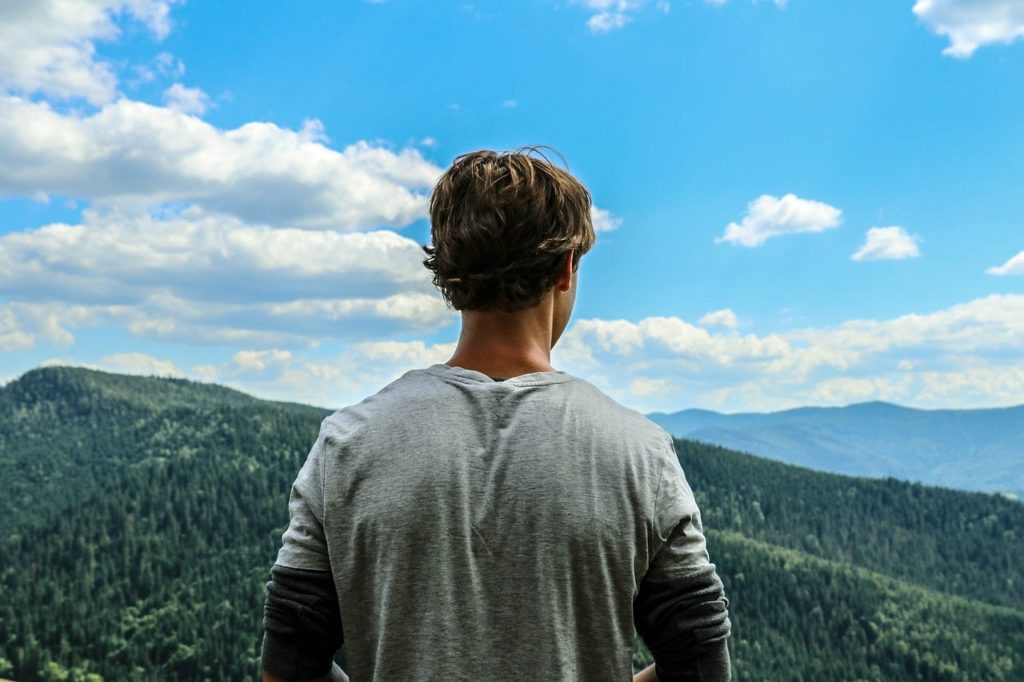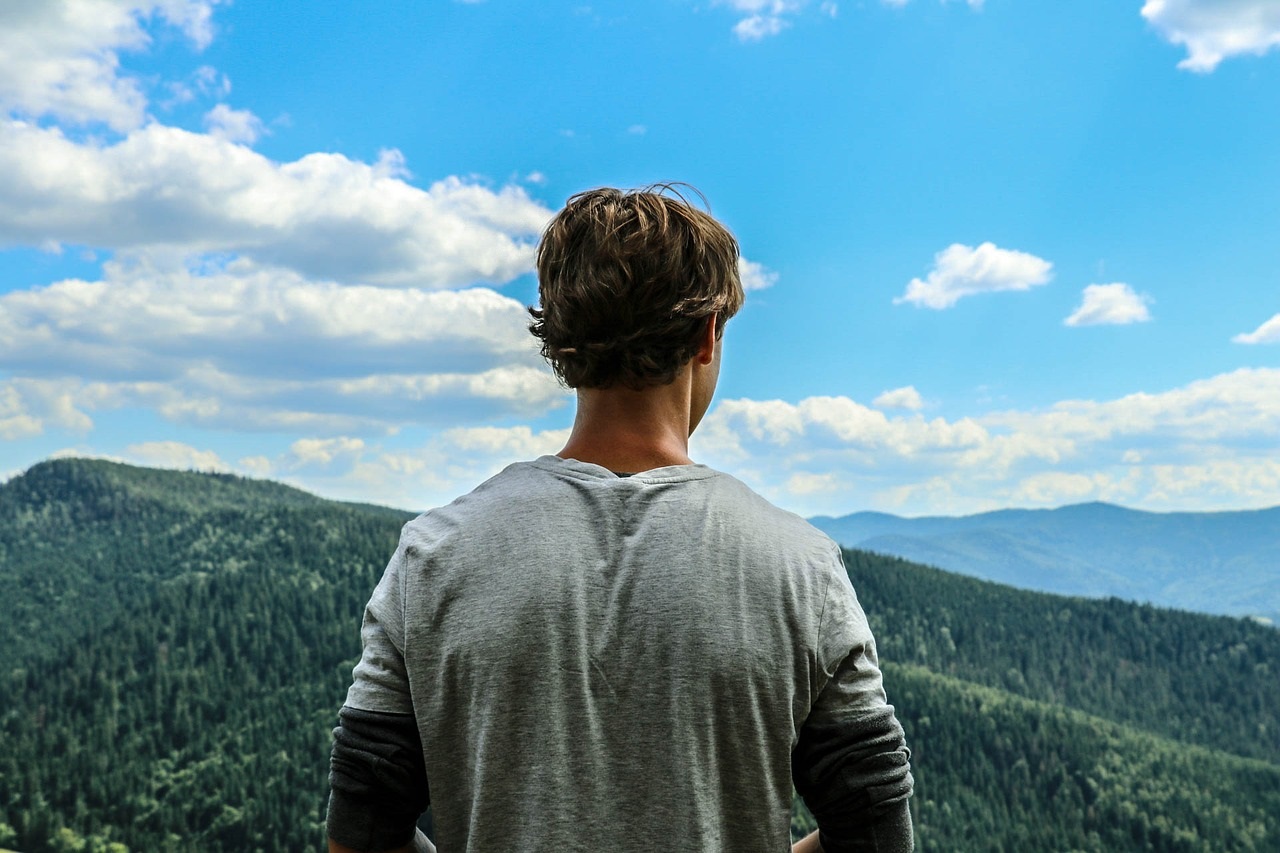 On September 14, 2020, the Substance Abuse and Mental Health Services Administration reported the annual National Survey on Drug Use and Health: OUD decreases, mental illness increased. What are the main findings of the NSDUH (National Survey on Drug Use and Health) survey, and what can we learn? First of all, what is the NSDUH, and what does it measure.
The survey is a national household survey that was completed pre-COVID. NSDUH asks about the use of drugs and medications. This survey includes alcohol and tobacco, and misuse of prescription drugs, substance use disorder, and substance use treatment. SAMSHA asks volunteers about their mental illness, major depression, severe psychological distress, mental illness, and mental health care.
The NSDUH data is collected and analyzed to estimate USA-wide substance use and mental illness. NSDUH data [1] also look at the extent of substance use and mental illness among different subgroups and estimate trends over time. The information was released in September 2020 by SAMSHA's Dr. Elinore F. McCance-Katz.
"The NSDUH data provide a foundation that helps to focus resources to address the important areas of mental health and substance use issues in our nation," said Dr. Elinore McCance-Katz, assistant secretary for Mental Health and Substance Use. "I am especially pleased to see that our opioid abuse prevention efforts appear to be working, and we will continue to deliver those important messages."
We will review these new NSDUH data and update them with the recent CDC and University of Michigan epidemiological data. These suggest that we are making progress decreasing opioid use but not increases in opioid overdoses. Most experts and clinicians have seen more Americans using cocaine and methamphetamine.
Deaths due to cocaine and methamphetamine are increasing. The fastest-growing substance use disorder is a cannabis use disorder. Cannabis use disorders are growing, not for one, but all age groups. Education has impacted vaping and smoking, but we still have too many in America nicotine and cannabis vaping and smoking, especially as these are all significant COVID19 risks.
Methods
NSDUH is a representative national sample of the population of the United States. Professional interviewers conduct face-to-face NSDUH surveys. The Federal Government has surveyed since 1971. In 1999, the survey shifted from paper-and-pencil data collection to computer-assisted interviewing (CAI). With CAI, staff administers most questions with audio computer-assisted self-interviewing. The survey also began including a $30 incentive for respondents in 2014.
National Survey on Drug Use and Health Key Data and Findings
Opioids
The total number of OUD (Opioid use disorder) decreased significantly from 2.0M to 1.6M. The reduction in OUD may be due in part to better efforts in limiting the prescribing of pain medications. Prescription opioids, Pain relievers, and medication misuse decreased significantly. Also, access to Medication-Assisted Treatments had a positive effect and continue to have positive impacts on the OUD crisis.
MAT, psychosocial and community recovery supports have all been entirely complementary and had significant beneficial results. New heroin users decreased in the USA. The first use of heroin was significantly reduced, with a 57% decline from 2018.
Despite OUD treatment access, broad naloxone availability, prescription, and heroin misuse progress, overall SAMSHA data showed that opioid overdose deaths increased in 2019 by approximately 4.6%. Opioid deaths appear to be a direct result of the switch from prescription opioids and heroin to illicit synthetic opioids, like fentanyl.
Additionally, MAT and addiction treatment discontinuation and dropouts are at high risk for overdose. SAMSHA encourages clinicians and programs to re-double efforts to engage people in treatment/recovery services. .Alcohol survey data confirmed other surveys that alcohol use and past-year alcohol use disorder have not increased or decreased in any age group.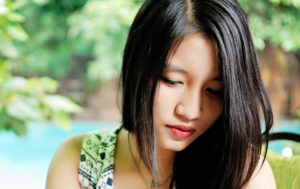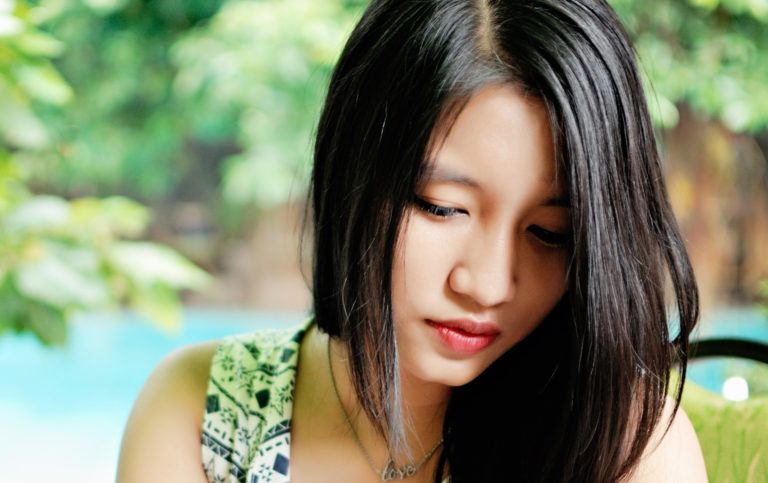 According to the press release from SAMHSA, we need to expand access to treatment for severe mental illness and emotional disturbances. The increasing polysubstance use is the new normal. Cigarette and marijuana smokers, as well as nicotine and THC vapers, use alcohol and other drugs. They also have major psychiatric illnesses and problems. Focusing on one at a time may be possible but, treating one while ignoring the others is a problem.
Marijuana Drug Use
Marijuana use has increased in all populations. Current or past month marijuana use, yearly, and daily marijuana use significantly increased in adults aged 26+. Similarly, marijuana vaping among college-going students aged 19 to 22 increased from 5 to 14 percent, according to the University of Michigan's Panel Study released this week.
Vaping nicotine among students rose from 6 to 22 percent in the same period, the study found. "This doubling to tripling of prevalence of vaping marijuana and vaping nicotine over just two years are among the largest increases in MTF history for any substance since the study began over 40 years ago," said John Schulenberg, principal investigator of the study [2].
Daily or near-daily marijuana use has also been increasing, reaching 6% among college students and 15% among youth not in college. Both percentages are at or near historic highs considering the past four decades. Vaping and smoking increase the chances of getting COVID19 and having poor COVID outcomes [3].
As marijuana use among 8th, 10th, and 12th graders has increased, daily use increases have followed. Marijuana use disorder has risen significantly in adolescents. SAMSHA reported that past-year marijuana use disorder increased dramatically in adolescents.
These increases may be related to mood changes and the need for mental health treatment. Marijuana use is associated with depression in teens as well as being linked to suicide. Marijuana using teens tend to use other drugs.
Research suggests that early alcohol or marijuana use is linked to the development of drug use disorders, including alcohol, tobacco, marijuana, and other illicit drugs. Teenage marijuana use is associated with increased risk for psychotic disorders in adulthood, and SAMSHA reiterates that it is linked with suicidal ideation or behavior. The risk for marijuana-related psychotic diseases increases with the frequency of marijuana use, the potency of the marijuana product, and the age of first use.
Use during pregnancy by pregnant women appeared to stabilize, but SAMSHA found significant increases in marijuana use by women 15- 44. SAMSHA reminds us that marijuana use during pregnancy may be associated with fetal growth restriction, stillbirth, pre-term birth, and neonatal intensive care unit admissions.
Marijuana use has just been reported to be increasing among elderly adults, especially baby boomer males [4]. Men ages 60 to 64 reported the highest rates of marijuana use, with 12.6 percent of those surveyed saying they used the drug in the past 30 days in 2018, up from 8.9 percent in 2016.
Over the same period, use also nearly doubled among men ages 65 to 69 (rising from 4.3 percent in 2016 to 8.2 percent in 2018) and among men ages 70 to 74 (from 3.2 percent to 6 percent). Marijuana intoxication is an important cause of motor vehicle accidents and, according to SAMSHA, is associated with accidental injury and death.
Cocaine & Methamphetamine
After falling from 2006 to 2010, cocaine consumption's decline slowed by 2015. Results suggest that consumption grew in 2016 among a stable number of users as price per pure gram declined [5]. Expert reports that there were 2.4 million individuals who used cocaine on four or more days in the past month.
New federal data [6] shows national overdose deaths linked to psychostimulants like cocaine and meth increased 22 percent for methamphetamine. Overdose deaths linked to cocaine increased by almost 5 percent.
A recent research letter published in JAMA Network Open analyzing more than 1 million drug testing results from routine health care settings found meth was up nearly 487 percent from 2013 to 2019, and cocaine was up almost 21 percent [7]. While the COVID crisis may have influenced these cocaine trends, methamphetamine use has continued to increase.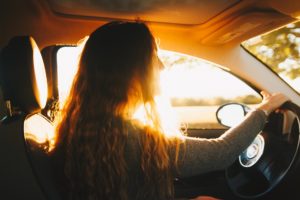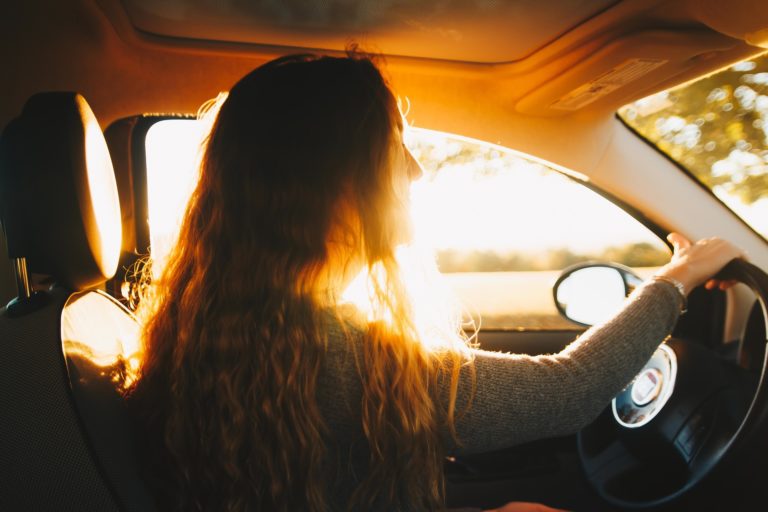 SAMSHA reported that cocaine use was stable without change detected in any group. But, they said there was a continued upward trend in methamphetamine use. Methamphetamine estimates are difficult to deduce, and multiple sources of information are the best way to keep ahead of the trends.
There was a significant increase in the amount of methamphetamine seized by law enforcement and increased use reported by SAMSHA and other surveys. However, prescription stimulant misuse is trending downward, according to SAMSHA. The most recent summary of available data suggests methamphetamine use increases are accelerating.
The COVID crisis has allowed methamphetamine to garner more psychostimulant market share. Some in the media have made methamphetamine their lead story. Methamphetamine use is soaring again, with nearly one million Americans hooked on it, according to CDC, federal health officials [8].
The CDC and SAMSHA remind us that psychiatric symptoms, mental illness, and the use of other drugs are commonplace among meth users. An estimated 1.6 million Americans used methamphetamine, according to the most recent CDC report.
LSD and Club Drugs
C.K. or Calvin Klein, the combination of cocaine and ketamine, or the new speedball, burst on to the drug scene [9]. Unique combinations of substances can also lead to unexpected problems, adulterated drugs, and emergency visits but bring dealers the higher prices they seek. Look, for example, at the ketamine and cocaine combination called "Calvin Klein" or at ketamine added to cannabis or GHB.
These combinations can be manufactured and easily imported for sale across the country. Ketamine, primarily used as a "club" or "date rape" drug, is also used in everyday settings, including homes and offices. LSD use significantly increased in adolescents, nonsignificant increases in LSD use in young adults and adults.
Researchers have wondered about the increased use of hallucinogens, especially among older people, and the relationship of this use to having a bleak outlook of current events. Something has to be happening for researchers to report that past-year LSD use increased by 56 percent over three years. The rise is pronounced in people with college degrees (who saw a 70 percent increase) and people aged 26 to 34 (59 percent), 35 to 49 (223 percent), and 50 or older (45 percent) [10].
Polysubstance Use & Costs of USA's Polysubstance
Once post mortem data was reported by the CDC for opioid overdoses, it was difficult to ignore the fact that most overdoses occurred in people taking other drugs and CNS active medications. SAMSHA concludes in the most recent report that polysubstance use is expected. If a person has problems with one substance, they are likely to use and maybe having issues with other substances. SAMSHA encourages treatment providers to actively screen for and treat all substance use disorders and problem substance use.
Other data supports polysubstance use becoming more commonplace. Users buy drugs, many different medicines, and use them. A recent RAND report for the Office of National Drug Control Policy (ONDCP) sheds important light on how much money we pay for illegal drugs by highlighting Americans' expenditures on methamphetamine, marijuana, heroin, and cocaine [11].
During the Obama administration, federal officials tried to calculate substance spending and related costs. At that time, many authorities on the subject believed that individuals in the United States spent $100 billion annually on illicit substances. Still, immediate financial totals are not the only monetary consideration. The National Drug Intelligence Center (NDIC) estimates that substance use costs the country more than $120 billion per year in diminished productivity, lower labor force participation, incarceration, premature mortality, emergency room, hospitalization expenses, and treatment programs.
Georgetown University has suggested that overall societal costs from substance use may exceed $532 billion a year, or 6 percent of the USA's income. There are also added financial costs such as managing trauma after overdose deaths, providing care for children who have lost guardians, treating related infectious diseases, combating associated crime, improving labor market positions, providing housing, and helping families through arguments, divorce, and dissolution [12].
Overall, the USA's substance use costs are expected to continue to increase. Bloomberg's Global Vice Index measures the costs of substances over time, in part by following the price of a "basket of vice" containing stimulants, cannabis, cocaine, and opioids. Between 2018 and 2019 [13], the cost of this basket increased by 40% in the U.S., to $846. All of the data show that the U.S. is the largest market for drugs of abuse in the world.
Mental Health – Dual Diagnosis
SAMSHA data put into focus how many people in the USA have major and untreated mental health problems. Serious mental illness significantly increased in adults. Major depressive episodes significantly increased in all age groups in the SAMSHA study. Depression-related impairment significantly increased in adolescents and young adults.
Suicidal thoughts and behaviors markedly increased in adults as also reported by recent CDC data; this is a major unmet psychiatric problem for our nation. Polysubstance use, as well as comorbid substance use and mental disorders, are common, per SAMHSA. Co-occurring substance use and mental disorders are common.
Substance use and mental disorders are closely linked. But, according to SAMSHA, those who do get treatment are not getting treatment for co-occurring disorders. Patients with co-occurring disorders get treatment for one disorder or no treatment at all.
Adolescents have significantly increased rates of MDE/substance use, and significant increases in mental disorders/SUDs are observed in adults. Adults with substance use disorders have substantially higher rates of suicidal thoughts and behaviors than those without SUDs. Psychiatric illness is a risk factor for cigarette smoking, hazardous alcohol use, and illicit substance use.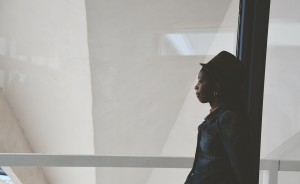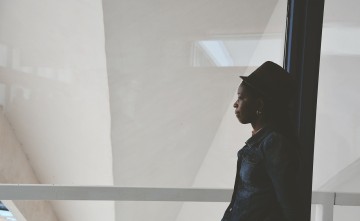 "Increases in marijuana and methamphetamine use and serious mental illness are very concerning, and we expect that this year's pandemic will exacerbate these challenges," HHS Chief Alex Azar said.
SAMSHA's NSDUH reveals areas where we need to focus resources in 2020 and beyond:
Polysubstance Use is the Norm
Psychiatric patients should be screened and tested for SUDs and vice versa
Continuing need to address the ongoing opioid epidemic
Marijuana use disorder significantly increased in adolescents
Methamphetamine use is increasing as are meth-related psychiatric problems
LSD use significantly increased in adolescents
Rising year over year serious mental illness in adults
Rising year over year major depression in all age groups with increased suicidality
Post-COVID World
SAMSHA data reported this month are all pre-COVID data. However, increases in opioid overdose deaths in some areas as much as 25 50% increases over comparison 2019 time period have been reported. Also, opioid overdoses are not getting to the EMTs or Emergency rooms, and som first responders are concerned about administering nasal naloxone related to COVID 19.
Hospitals and emergency services should be prepared for a possible influx of adolescents and young adults with alcohol-related emergencies as their localities open up after COVID-19 lockdowns, suggests a study in the Journal of Adolescent Health [14]. One thing is clear; mental health problems and SUDs are only getting worse.
Suicidal thinking and actions are evident and supported by the Increases observed in the proportion of E.D. visits related to suicide attempts in April and May 2020 relative to the same period in 2019. Increases in calls to domestic violence hotlines are reported as are reports of child abuse/increases in infant deaths attributed to injuries related to child abuse. COVID is expected to cause major increases in mental/substance use disorder problems and the need for psychiatric treatment and recovery services.
---
References:
1. https://www.samhsa.gov/data/data-we-collect/nsduh-national-survey-drug-use-and-health
2. https://news.umich.edu/dramatic-increases-in-vaping-marijuana-nicotine-among-us-college-students-young-adults/
3. https://khn.org/news/vaping-opioid-addiction-accelerate-coronavirus-risks-says-nida-director/
4. https://doi.org/10.7326/M20-0863
5. https://www.usnews.com/news/healthiest-communities/articles/2019-08-20/americans-spent-146-billion-on-illegal-drugs-in-2016-study-says
6. https://www.vox.com/policy-and-politics/2020/1/30/21111887/opioid-epidemic-drug-overdose-death-2018
7. Twillman RK, Dawson E, LaRue L, Guevara MG, Whitley P, Huskey A. Evaluation of Trends of Near-Real-Time Urine Drug Test Results for Methamphetamine, Cocaine, Heroin, and Fentanyl. JAMA Netw Open. 2020;3(1):e1918514. doi:10.1001/jamanetworkopen.2019.18514
8. https://www.usnews.com/news/health-news/articles/2020-03-26/meth-use-addiction-on-the-rise-among-americans-cdc
9. Gold, M. S., Cadet, J. L., Baron, D., Badgaiyan, R. D., & Blum, K. (2020). Calvin Klein (CK) designer cocktail, new "Speedball" is the "grimm reaper": Brain dopaminergic surge a potential death sentence. Journal of systems and integrative neuroscience, 7, 10.15761/JSIN.1000227. https://doi.org/10.15761/JSIN.1000227
10. https://www.scientificamerican.com/article/americans-increase-lsd-use-and-a-bleak-outlook-for-the-world-may-be-to-blame1/
11. Midgette, Gregory, Steven Davenport, Jonathan P. Caulkins, and Beau Kilmer, What America's Users Spend on Illegal Drugs, 2006–2016. Santa Monica, CA: RAND Corporation, 2019. https://www.rand.org/pubs/research_reports/RR3140.html. Also available in print form.
12. https://www.addictionpolicy.org/post/substance-use-disorders-take-a-toll-on-more-than-just-health
13. https://www.bloomberg.com/news/articles/2019-02-20/it-s-getting-more-expensive-to-get-high-bloomberg-vice-index
14. https://doi.org/10.1016/j.jadohealth.2020.08.017
---
About the Author: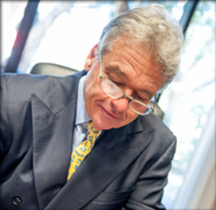 Mark S. Gold, M.D., Professor, Washington University School of Medicine – Department of Psychiatry, served as Professor, the Donald Dizney Eminent Scholar, Distinguished Professor and Chair of Psychiatry from 1990-2014. He was the first Faculty from the College of Medicine to be selected as a University-wide Distinguished Alumni Professor and served as the 17th University of Florida's Distinguished Alumni Professor.
Dr. Gold is also a Distinguished Fellow, American Society of Addiction Medicine; Distinguished Life Fellow, the American Psychiatric Association; Distinguished Fellow, American College of Clinical Pharmacology; Clinical Professor of Psychiatry, Tulane University School of Medicine; Professor( Adjunct), Washington University in St Louis, School of Medicine, Department of Psychiatry; National Council, Washington University in St Louis, Institute for Public Health
Learn more about Mark S. Gold, MD
---
The opinions and views of our guest contributors are shared to provide a broad perspective of addictions. These are not necessarily the views of Addiction Hope, but an effort to offer a discussion of various issues by different concerned individuals.
We at Addiction Hope understand that addictions result from multiple physical, emotional, environmental and genetic factors. If you or a loved one are suffering from an addiction, please know that there is hope for you, and seek immediate professional help.
Published on October 5, 2020. Published on AddictionHope.com
Reviewed by Jacquelyn Ekern, MS, LPC on October 5, 2020