Contributor: written by Sunrise Recovery Ranch clinical team member Ryan Poling, M.A.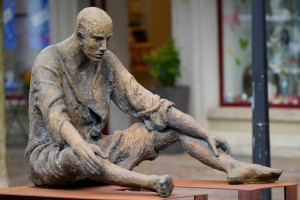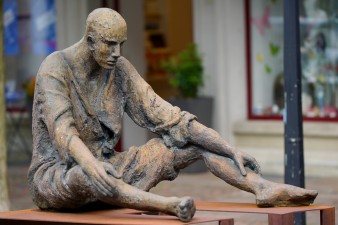 As much as family members and loved ones can be supportive and caring during the holidays, it can still be difficult to determine how to explain to them your sobriety during the holidays and what being committed to sobriety means.
Making a commitment to sobriety is a major milestone in your recovery journey. It is often the culmination of a long time of struggle, doubt, and pain, and it represents a line in the sand in your battle against addiction.
However, during the holidays, you often reconnect with distant relatives, some of whom may not be familiar with your struggle with substances. If you have sought detox or residential treatment within the previous year, explaining your situation to relatives may become that much more complicated as you try to determine how much to share.
Well-intentioned loved ones may not understand all that a commitment to sobriety entails. You may face statements like, "Well, hey, now you can limit yourself to just a beer or two, right? It won't get you drunk." So what are you to do when faced with such questions?
How are you to respond to your relatives when they mean well but just do not understand what it means to be in recovery and committed to sobriety?
Fortunately, you have a range of options for how to address this situation depending on the nature of your relationships with others and how much you are willing to share with your loved ones.
Share Your Commitment to Sobriety During the Holidays with Only a Select Group of Close Loved Ones
Because you likely have an inner circle of support, including close family members, friends, and your sponsor, you are absolutely within your rights to simply not discuss your commitment to sobriety with the masses. If you are at a holiday gathering where alcohol is served and someone offers you an alcoholic drink, you can politely decline without needing to further explain.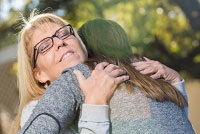 Making sure your cup is filled with soda, apple cider, nonalcoholic eggnog, or another festive nonalcoholic drink can also provide you with a prepared excuse for why you are turning down beer, wine, or liquor.
However, telling close confidantes can help support you throughout holidays and, more immediately, can help you escape uncomfortable conversations that may arise. These individuals can also help you should the temptation to abuses substance arise during holiday parties and events.
Openly Discuss Your Commitment to Sobriety During the Holidays
At the other end of the spectrum is the option to simply disclose your commitment to sobriety openly. Telling relatives and friends about your story, candidly answering questions, and sharing your decision to remain sober may end up being encouraging for you and may provide you with unexpected support from your relatives and friends.
Of course, each person's situation is different, and each person's loved ones will respond a little bit differently to hearing about a commitment to sobriety. This is where your judgment comes in: If you feel your family would not be supportive of your sobriety, it may be better to keep to yourself.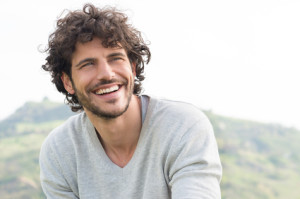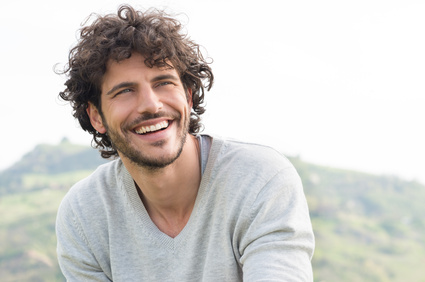 However, if you think your family might be supportive of your efforts, you might consider being more open. Of course, you always have a right to your privacy, so regardless of how supportive your family may be, you are well within your rights to tell as much or as little of your story as you wish.
Making a commitment to sobriety is an important step and a powerful decision. However, it is also a deeply intimate and personal decision. While you are surrounded by loved ones during the holidays, the decision how or if to disclose your commitment is entirely up to you.
It is also important to keep in mind the value of maintaining your sobriety through the holiday season by continuing to attend support groups, therapy sessions, and other types of supportive treatment during this festive time. By continuing to attend treatment options such as these, you will be able to remain on the path of recovery with great success.
---
About the Author:
"How to Share with Others Your Commitment to Sobriety during the Holidays" was written by Sunrise Recovery Ranch clinical team member Ryan Poling, M.A. Ryan has experience working clinically with a wide range of populations and presenting concerns. He is a clinical psychology doctoral candidate and has also earned Master's degrees in psychology and theology. He was an adjunct professor of psychology at Azusa Pacific University from 2012 to 2015.
---
Site Description:
Located on ten acres of open land in Riverside, California, Sunrise Recovery Ranch is an exclusive substance abuse treatment facility for adult men and women. Sunrise Ranch provides specialized detoxification, residential, and continuing care services in a serene and calming environment and is happy to provide care for people with co-occurring mental health disorders. Sunrise Ranch also offers gender-specific programming to address men's and women's unique needs in treatment.
---
The opinions and views of our guest contributors are shared to provide a broad perspective of addictions. These are not necessarily the views of Addiction Hope, but an effort to offer a discussion of various issues by different concerned individuals.
We at Addiction Hope understand that addictions result from multiple physical, emotional, environmental, and genetic factors. If you or a loved one are suffering from an addiction, please know that there is hope for you, and seek immediate professional help.
Published on November 23, 2015
Reviewed and Updated by Jacquelyn Ekern, MS, LPC on January 8, 2021
Published on AddictionHope.com