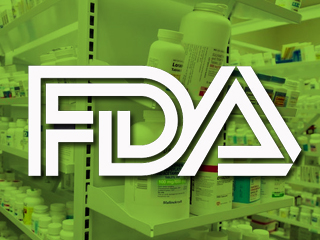 Blog Post Contributed by Crystal Karges, MS, RDN, IBCLC of Addiction Hope
The practice of numbing pain has become all too commonplace in our country, as more individuals are seeking out painkillers than ever before. In fact, the number of deaths resulting from commonly prescribed painkillers is now higher than the number of deaths by overdose from heroin and cocaine combined [1].
These findings are based on new research from McGill University, which has highlighted the public health crisis that is unfolding from prescription painkiller abuse.
Prescription Painkiller Abuse Is an Epidemic
The Center for Disease Control and Prevention (CDC) has reported that fatal overdoses from prescription painkillers has reached epidemic levels in the United States, with the number of deaths nearly tripling in the past two decades [2].
Among the more popular painkillers sought include Vicodin and OxyContin, which have resulted in the most drug overdoses and fatalities, compared with illicit drugs such as cocaine and marijuana.
In light of this growing and problematic concern in the United States, many are questioning whether physicians should exercise greater regulations when prescribing prescription painkillers. Dr. Andrew Kolodny, president of Physicians for Responsible Opioid Prescribing, stated,
"The way to turn this epidemic around is for doctors to prescribe painkillers more cautiously."
He noted that the only way this could happen would be when the FDA changes labeling requirements for painkillers, which would essentially make it easier for the medical community to prescribe painkillers with greater caution.
The FDA Labeling May Be Too Lax
Current FDA labeling guidelines allow doctors to prescribe painkillers to patients who are dealing with "moderate to severe" pain, though it is thought that more rigid guidelines could help minimize unnecessary scripts for painkillers.
Researchers from McGill University concluded from their own findings that multiple factors contribute to prescription painkiller abuse, including faults within the healthcare system, social environment, doctors, and users. Lead researcher, Professor Nicholas King, shared:
"Our work provides a reliable summary of the possible causes of the epidemic of opioid overdoses, which should be useful for clinicians and policy makers in North America in figuring out what further research needs to be done, and what strategies might or might now be useful in reducing future mortality."
Reforms and Solutions Are Needed For Prescription Abuse
With human lives at stake with this public health crisis, the need for addressing these concerns has never been greater. Advocating for reforms and solutions at the state and federal levels can help draw awareness to this significant issue, which is impacting countless individuals across our nation.
---
References:
1. Nicholas B. King, Veronique Fraser, Constantina Boikos, Robin Richardson, Sam Harper. Determinants of Increased Opioid-Related Mortality in the United States and Canada, 1990–2013: A Systematic Review. American Journal of Public Health, 2014; e1 DOI: 10.2105/AJPH.2014.301966
2. "Painkiller addictions worst drug epidemic in the US History" http://america.aljazeera.com/articles/2013/8/29/painkiller-kill-morepeoplethanmarijuanause.html