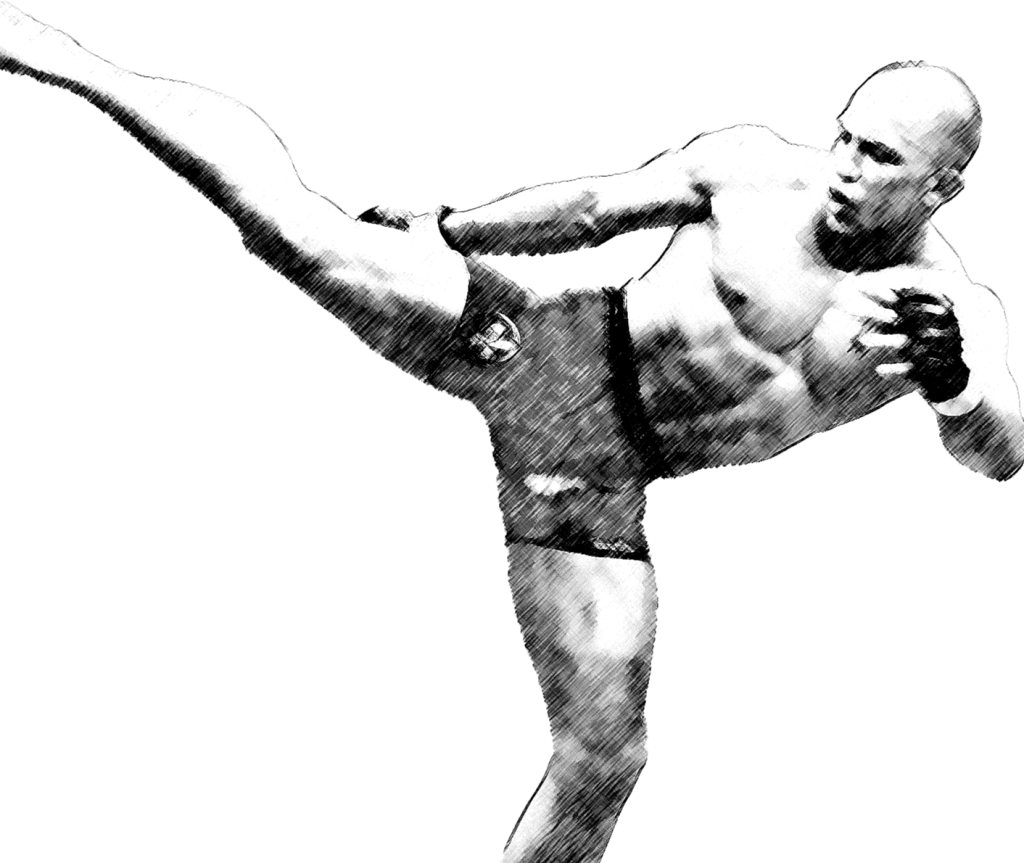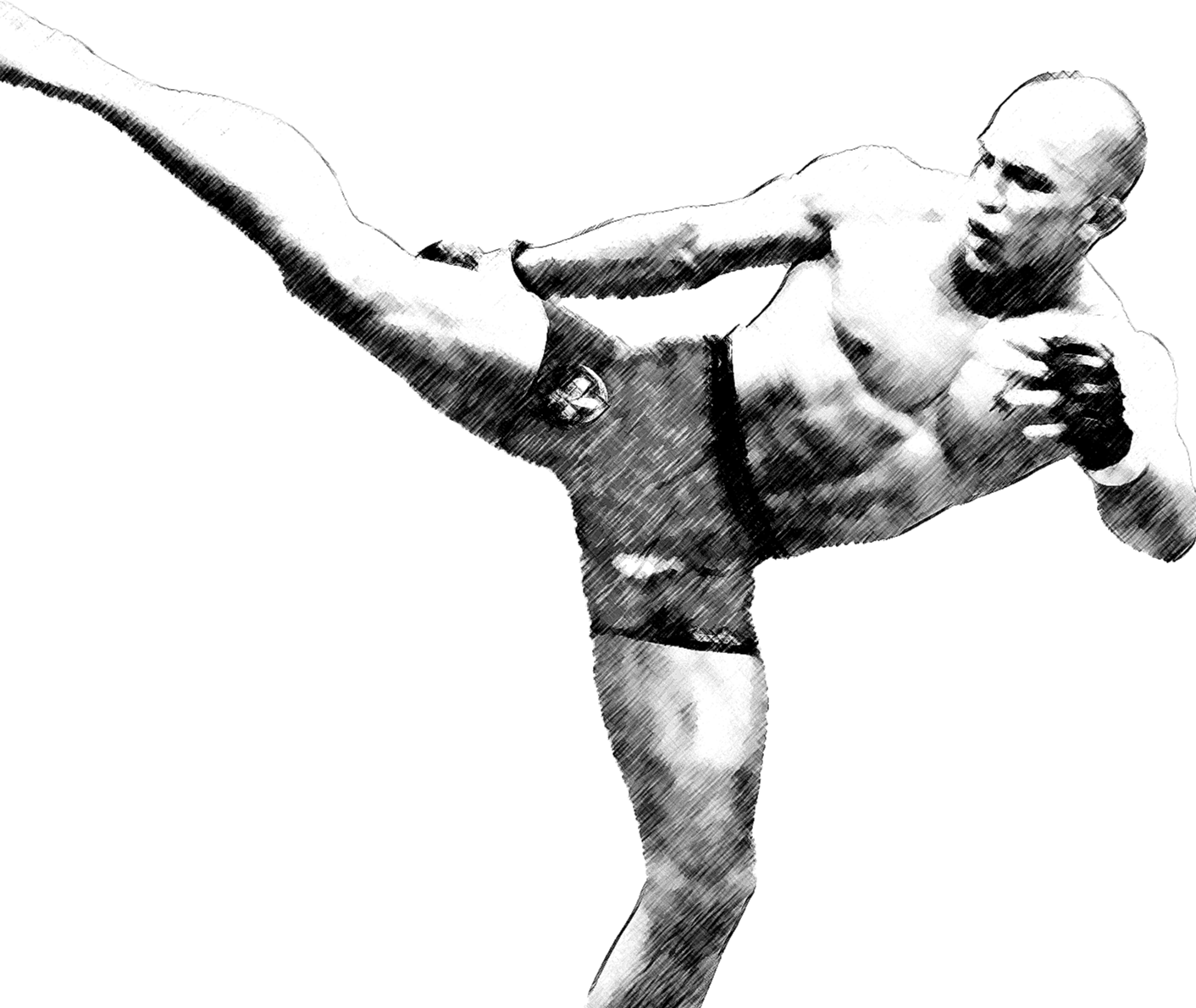 By Paul Pound LPC, LCADC, ACS
The development of martial arts skills requires practice, patience and perseverance. Often these observable behaviors are the prerequisites needed to tackle the challenge of unhealthy anxiety.
Although many individuals will shy away from the environment of the dojo, research has supported the use of martial art training to combat a variety of concerns that include anxiety disorders (Chapman et al, 1997).
Using MMA to Avoid Anxiety and Panic From Old Memories
Recovery is a period of time in a client's life when memories of participation in drug and alcohol influenced activities can lead to feelings of anxiety and panic. This can often occur when considering the impact of past behaviors on future opportunities.
The MMA proposed in this article focuses on the mindfulness, movement and activity skills of the anxiety fighter. Many individuals willing to engage in the training will experience an inner strength, mental growth and inner peace through the three phases of training presented.
Mindfulness
Mindfulness training can be completed in almost any environment and requires only commitment from the anxiety fighter to focus on an object and involve all senses for enough time to locate a present state that eliminates all peripheral objects and thought. Some practitioners recommend the use of focused breathing combined with positive images. Mindfulness has been described as:
"Paying attention, in the present moment, on purpose, without grasping onto judgments" (Siegel, 2007).
The committed anxiety fighter will use mindfulness in the same way the martial artist practices stretching. The flexibility of the mind to move into the temporal zone of the present reduces the impact of thoughts of a negative past and future (Zombardo, 2008).
Movement
Exercise has consistently been prescribed as an effective tool that can be utilized against unhealthy anxiety (Brohman et al, 2004). Often aerobic exercise is introduced were continuous movement that triggers the release of endorphins is seen as the weapon of choice.
Key neurochemicals involved in anxiety include:
GABA
Norepinephrine
Serotonin
These drugs also play a role:
Dopamine
Epinephrine
Acetylcholine
Histamine(Donaldson, 1998)
The anxiety fighter has many choices that could include walking, swimming, riding a bike and one of the many advertised workout programs that increase the pulse to healthy training levels and ignite a cascade of neurochemicals that results in inner peace.
The undertaking of any training may require the consultation of a licensed medical professional in the same way the martial artist may respect the advice of a sensei or sifu.
Activities
The wise martial artist often studies his/her environment to assess an optimal form of action. Participation in life's activities may govern the intensity and frequency of the opponent, attacking anxiety. The anxiety fighter can improve their ability to deal with their opponent by creating a conducive environment by developing activities that satisfy needs (Glasser, 1998) while regulating activities that feed the anxiety attack.
Research has highlighted the constant use of personal phones, highly active facebook use and active social media participation as nourishment for the anxiety attacker (Kross et al. 2013, Kent State University, 2013). Glasser believes humans desire the satisfaction of survival, love and belonging, freedom, power and fun at different levels which leads to the unique behavior of the individual. MMA practice may provide the anxiety fighter with fulfillment of the additional desire of hope.
Developing the mindset of the MMA practitioner can be helpful to those who battle anxiety while desiring to remain in recovery. Assessing the situation, minimizing the negative environmental influences and increasing the fulfilment of desired needs can result in a lifestyle of reduced anxiety. The anxiety fighter can use MMA as a training schedule that can worked into an individual's daily lifestyle.
---
References:
Broman-Fulks JJ, Berman ME, Rabian BA, Webster MJ.(2004) Effects of aerobic exercise on anxiety sensitivity. Behav Res Ther. 42(2):125–136.
Chapman, C., Lane, A.M., Brierly, J.H. & Terry, P.C. (1997). Anxiety, self-confidence and performance in Tae Kwon-do. Perceptual & Motor Skills, 85, 1275-1278.
Donaldson D. C. (1998) Neurotransmitters and psychiatric disorders. In: Psychiatric disorders with a biochemical basis. UK: The Parthenon Publishing Group Inc.
Kross E, Verduyn P, Demiralp E, Park J, Lee DS, et al. (2013) Facebook Use Predicts Declines in Subjective Well-Being in Young Adults. PLoS ONE 8(8): e69841. doi:10.1371/journal.pone.0069841
Kent State University (2013, December 6). Frequent cell phone use linked to anxiety, lower grade, reduced happiness in students.
Glasser, W. (1998) Choice Theory. New York: HarperCollins.
Siegel, D. J. (2007). "Mindfulness training and neural integration: Differentiation of distinct streams of awareness and the cultivation of well-being". Social Cognitive and Affective Neuroscience 2 (4): 259–63.
Zombardi, P. (2008). The Time Paradox: The New Psychology of Time That Will Change Your Life, Simon & Schuster, New York, New York.
---
Author Bio:
Paul Pound MS, MPhil, LPC, LCADC, ACS
Paul holds a Master's degree in Mental Health Counseling from Capella University and a Master's degree in Education with a focus in sport psychology from the University of Auckland, New Zealand. He completed a Doctorate degree in Applied Sports Psychology from Wexford University, California. He is a NJ Licensed Clinical Alcohol and Drug Counselor, NJ Licensed Professional Counselor and Approved Clinical Supervisor. He is certified by the Association for Advanced Training in Behavioral Sciences as an Alcohol Abuse Specialist. Paul is a published author with articles about positive counseling methods, adolescent development, addictions counseling and sports counseling.