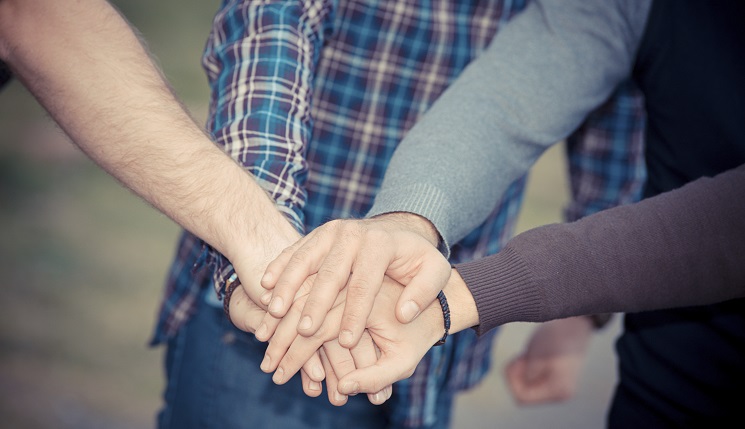 For the last three decades, the NCADD has utilized April as Alcohol Awareness Month to help fight against the social stigma attached to alcoholism, as well as to spread awareness of the health consequences brought about by excessive drinking. Too many people living with alcoholism suffer in silence. They need to know that their addiction is not a moral failing or sign of weakness, but rather a curable medical condition. For this reason, the primary message of Alcohol Awareness Month is that every alcoholic is capable of making a full recovery, regardless of how hopeless their situation may seem.
How Common Are Alcohol Disorders?
Whether you know it or not, there is a good chance that someone in your life is struggling with an addiction to alcohol. In fact, a study published recently in the Archives of General Psychiatry found that roughly 30% of Americans have at some period in their lives suffered from an alcohol related disorder. Even more concerning, only 1 in 4 people with an alcohol dependence ever seek out professional treatment. And even when they do reach out for help, they wait on average 8 years after the onset of addiction.
While alcohol addiction is more commonly associated with older adults, it's teens and young adults who benefit most from being educated on the risks of alcohol consumption. A 2013 study found that at the time of being surveyed, 35% of high school students had consumed alcohol within the past 30 days, and a further 21% had engaged in bouts of binge drinking. In addition, the study showed that children who begin drinking alcohol before the age of 15 are six times as likely to develop alcohol dependence or abuse later in life compared to those who start drinking at or after age 21.
Learn more about alcohol awareness with more alcohol addiction statistics.
Ways To Raise Awareness Of Alcohol Abuse And Addiction

Because alcoholism affects the lives of so many Americans, it can be a rather sensitive topic to discuss with others. Still, beginning an open dialog about the dangers of alcohol dependence is the only way to bring the issue out of the shadows. You can do your part in raising awareness of the dangers of alcohol abuse and addiction in the following ways.
Remember, you can spread the awareness anytime, during any month, and utilize some of these ideas next year in April as well!:
Post information to your social media account about local alcohol screening events, or resources for people looking to treat their alcoholism.
Host a community wide event where friends and family can educate themselves on local addiction resources.
Join the NCADD in spreading the word on Alcohol Awareness Month. You can download the NCADD's Alcohol Awareness Month organizer's guide here.
How You Can Help
One of the most debilitating aspects of alcoholism is the feeling of being isolated from others, suffering in secret and without support.  Here are some of the ways you can participate in this April's Alcohol awareness month:
Encourage your friends and family to assess their own drinking habits. If you believe someone close to you may have an unhealthy relationship with alcohol, propose the idea of joining them in a challenge to limit their alcohol consumption.
Educate yourself on the signs and symptoms of alcohol dependence. The more you know about alcoholism, the easier it will be for you to provide useful advice and support to others.
Show compassion to those struggling with alcoholism. Confronting someone about their drinking habits will often result in anger, denial, and excuses. Make sure they understand that you are not speaking from a place of judgment, but rather genuine concern and empathy.
Offer support to those currently in recovery. If someone you know is going to be at a social event where others will be drinking, offer to join them as a sober companion.
Together, we can all do our part in the fight against alcohol abuse. Make a difference today by spreading the word about alcohol abuse and addiction by talking to your friends and sharing this post. Encourage the people in your life to seek support if needed.