Do You or Someone You Love Need Zoloft Treatment?
Zoloft is regarded as non-addictive, but a Zoloft addiction can still develop when people abuse it. Someone with a Zoloft dependency can still develop some withdrawal symptoms that are physical in nature and present signals of psychological withdrawal. A Zoloft dependent person will demonstrate numerous signs or symptoms of abuse. Warning signs like suicidal tendencies, irritability, aggressive behaviors, muscle aches, dizziness, depression, violent thoughts, headaches, nausea, confused thinking, moodiness, and insomnia are presented by a person dealing with a Zoloft addiction. A Zoloft treatment center is often needed when these signs are exhibited.
Once a Zoloft addiction is created, stopping it will be difficult. Trying to kick a Zoloft addiction is extremely difficult, and this endeavor should not be attempted without support. The course is extensive and chaotic, and a licensed therapist, loved ones and a Zoloft rehabilitation program should be sought out to help defeat the dependency.
If you are in the middle of a Zoloft addiction, then look back and evaluate how abusing sertraline has been ruining your life. Your relationships with friends and family can be devastated. Your career can be wrecked, and due to a Zoloft addiction, your financial stability can also be destroyed. Take your first step to beating your Zoloft addiction and admit you need help to stop the Zoloft abuse. A Zoloft treatment facility, a licensed therapist, and a support group are professional resources that are available to help. Also, ask your friends and family to help. They can play a significant role in your recovery. Someone you may know may possibly be struggling with a Zoloft addiction. If you do, then, gently extend a helping hand for them to hold. They need your help to find a Zoloft detoxification facility. Share with them know how much pain has been caused by their Zoloft abuse. Let them know you will help them overcome the sickness and that you care about them.
Zoloft Addiction Rehab Centers
Often, you or your loved one needs assistance in finding help. The Zoloft rehabilitation centers listed in this directory have been carefully evaluated by Addiction Hope. We understand the importance of working with an all-inclusive and accredited Zoloft addiction treatment program to help in the road to recovery.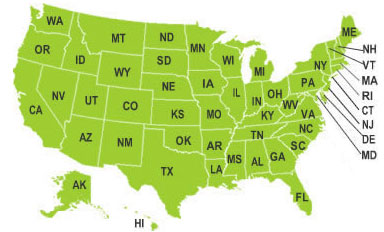 Treatment Plan for Zoloft Addiction
To beat a Zoloft addiction, a plan of action must be created. A Zoloft addiction treatment program, a trained counselor, and a support group are needed to create and implement the action plan. Loved ones will also perform a vital role in recovery as well. This will be the Zoloft treatment team.
Loved ones can help – Loved ones are available to lend a hand. They will play an important role in beating sertraline abuse.
A licensed psychologist will assist – A licensed psychologist will be able to construct a personalized Zoloft treatment program, and set up the process to enter a Zoloft rehab center.
Enter a Zoloft treatment facility – A Zoloft detox center will help overcome the psychological and physical withdrawal symptoms that may be felt, and the tools needed to cope with sobriety can provided as well.
Discover a support group – It will be important to enter a Zoloft support group. This group will be vital in maintaining abstinence. The people involved in the group will be able to provide some guidance about dealing with the traps of relapsing into a Zoloft addiction.
Zoloft Abuse Treatment Levels
In many cases, there are other serious disorders such as eating disorders, mood disorders, or additional substance abuse that coexist with a Zoloft addiction. The complexities of additional disorders mixed with a Zoloft dependency makes recovery quite difficult. Intensive outpatient programs (IOP), partial hospitalization programs, residential treatment centers and inpatient programs can be provided, but normally, these offerings are more than what is needed to overcome a Zoloft addiction. The treatment levels generally used are:
Support groups – They play a significant part in prevailing over a Zoloft addiction. Support, relapse advice and accountability are given to the person.
Outpatient care – IOPs are similar to outpatient programs but not as demanding. Fewer individual limits are imposed on the user, but group sessions and personal sertraline treatment still used.
Types of Therapy for Zoloft Addiction Treatment
There are multiple types of treatment that can be used to address a Zoloft addiction, but the main form that will be used is a combination of behavior modification therapies. This will address the psychological component to a Zoloft addiction. Some of the treatments used by a Zoloft rehab program include:
Supportive Programs – Programs like a 12 step program show great success in helping overcome addictions. It also includes support groups, group therapy, family therapy, etc.
Dialectical Behavioral Therapy (DBT) – DBT introduces mindful awareness and stress management components into the standard behavioral therapies like CBT.
Interpersonal Therapy (IPT) – IPT concentrates on the interpersonal relations and social roles using a short-term supportive psychotherapy. IPT tries to help patients find better ways to handle and deal with existing issues or problems. There are four basic areas identified by IPT. They are unresolved grief, role disputes, role changes, and relationship shortcomings.
Acceptance and Commitment Therapy (ACT) – ACT is a type of cognitive behavioral therapy that uses acceptance and mindfulness strategies combined in various ways with commitment and behavior-change strategies, to increase mental and emotional flexibility.
Cognitive Behavioral Therapy (CBT) – CBT is a meth treatment program that deals with maladaptive thinking patterns in order to affect the patient's behavior in a more encouraging manner. It also helps the patient replace negative coping skills with positive coping skills.
It takes time and commitment to travel the grueling road to Zoloft addiction recovery. The resources required to stop abusing Zoloft are extensive. It takes dedication, energy, endurance, sacrifice and time to beat a Zoloft addiction. To begin the healing, enter a Zoloft treatment center. They are there to help.
Last Updated & Reviewed By: Jacquelyn Ekern, MS, LPC on April 15th, 2013
Published on AddictionHope.com, Help with Substance Abuse