Do You or Someone You Love Need Xanax Treatment?
Alprazolam is a depressant from the benzodiazepine class of sedatives and muscle relaxants. It is more commonly known as Xanax. It is a central nervous system depressant and is one of the most prescribed and abused psychoactive drugs in America. Its widespread availability leads to its frequent abuse. Xanax is also quite physically addictive. A person abusing Xanax will display various symptoms andsigns that will help others to recognize when someone is "high" on Xanax. Some of the signs will include slurred speech, drowsiness, dizziness, impaired coordination, and vertigo. If these symptoms are observed, then a Xanax treatment center should be contacted so the Xanax dependency can be treated.
Ending a Xanax addiction is incredibly tough to do. The person that is quitting the dependency will experience a tough road. They have to be committed to the process and persevere through the ups and downs that are a part of the journey. Seek help and assistance from loved ones, a licensed therapist, and a Xanax treatment facility. These components are needed to beat the addiction.
If you are trapped in a Xanax addiction and want help, then take the most important step of your life and admit you have a problem with Xanax dependency. Take time to reflect back on how the Xanax abuse is controlling and ruining your life. How high a price has been paid by you or your loved ones? The start of recovery is confessing that you are struggling with Xanax and need to find a Xanax rehabilitation center. If you have a loved one who is abusing Xanax, then ask if you can discuss their Xanax abuse. Gently approach them, let them know you care, and that you will assist them through to sobriety. Keep in mind that the person who is addicted is not in command of their actions. Let them know you are there to help. Help them find the professional help that is needed to beat the addiction disease.
Xanax Addiction Rehab Centers
The treatment programs listed in this directory have been carefully evaluated by Addiction Hope. We believe this resource can help you navigate through the various Xanax rehabilitation choices. We understand the importance of working with an all-inclusive and accredited drug addiction treatment program to help in the road to recovery.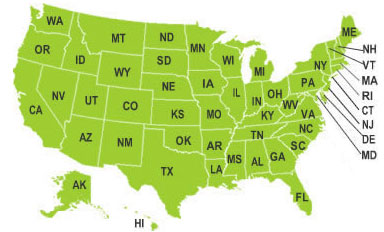 Treatment Plan for Xanax Addiction
A rehabilitation program needs to be implemented in order to overcome a Xanax addiction. The Xanax abuser needs the support of friends and family, a psychiatric therapist, a Xanax addiction treatment center and a support group. The recovery process will rely greatly on all four parts functioning as one team.
Loved ones – Friends and family are important in the recovery process and should not be underestimated. They can be the support and motivator for recovery.
Licensed counselor – A professional psychologist can help produce a custom-made Xanax detox program. They will also help find and provide the resources needed for recovery.
Xanax detoxification program – A Xanax detox center will help increase the odds for successfully overcoming a Xanax addiction. Additional co-occurring addictions or disorders that may exist will also be evaluated.
Continuing groups of support – It is imperative that a support group is joined due to the insight and direction they can provide. Ongoing therapy and support groups will help in dealing with the urges to slip back into an addiction. Their participation is vital and cannot be underestimated.
Xanax Abuse Treatment Levels
There are multiple levels of treatment that may be employed to overcome a Xanax addiction and they vary in type and intensity. The initial rehabilitation level will be determined by the severity of the addiction, and any additional co-occurring disorders that are going on at the same time. Seeking a Xanax detox program to aid in this will be imperative. When Xanax addiction is ongoing with other serious mood disorders, substance abuse, or eating disorders, these various treatment levels may be sought out:
Hospital Care (Inpatient) – A hospital-based treatment environment that provides 24 hour day supervision. This level of detox is designed for medical stabilization so the patient can be moved to a residential rehab center for continued care.
Residential Care Center (RTC) – This treatment level offers in-center care for 30 to 90 days. These centers will generally operate holistically and address the multiple needs of the patient.
Partial Hospitalization Treatment (PHP) – Programs of this type are normally held in a residential center or a hospital and implements individual and group therapies. It normally goes five days a week either all morning or all afternoon, but there are some PHPs that will go Monday through Friday, 9 to 5.
Intensive Outpatient Care (IOP) – This form of intensive outpatient treatment concentrates on personalized services and support while avoiding pharmacological detoxification. It allows the addict to continue in some of their normal daily activities such as work, and then they can participate in a program either early in the morning or later in the evening.
Outpatient Treatment Care – While the outpatient program simulates an IOP, it is not as rigorous. Group sessions and individual therapy are still incorporated, while there are fewer restraints on personal movement.
Treatment with Support Groups – The support made available by the group is crucial in beating a drug dependency. They provide accountability and understanding as the members have all gone through similar situations.
Types of Therapy for Xanax Addiction Treatment
Fortunately, there are a variety of types of therapy that can be used to aid someone trying to end a Xanax addiction. It is common for a Xanax treatment center to use a combination of behavior modification therapies.  These treatments focus on the psychological issues of a Xanax addiction. Some of the treatments included are:
Interpersonal Therapy (IPT) – This rehabilitation type pays attention to the interpersonal relationships and cultural roles using concise supportive analysis and works to assist patient's to uncover better tools to address problems and issues that currently exist. There are four basic areas identified by IPT, which are unresolved grief, role disputes, role changes, and relationship shortcomings.
Cognitive Behavioral Therapy (CBT) – This level of treatment works toward changing maladaptive thinking patterns so the patient can modify their behavior in a positive way. It also helps the patient replace negative coping skills with positive coping skills.
Dialectical Behavioral Therapy (DBT) – This version of behavioral therapy  combines aspects of IBT and CBT behavioral therapy for emotion regulation. It introduces mindful awareness and stress management components into the therapy.
Acceptance and Commitment Therapy (ACT) – ACT is a form of cognitive behavioral therapy that implements commitment and behavior-change strategies by combining acceptance and mindfulness strategies in several different ways. This is to increase mental and emotional flexibility.
Supportive Programs – This type of therapy includes 12 step programs such as Marijuana Anonymous (MA) and Alcoholics Anonymous (AA). It also includes support groups, group therapy, family therapy, etc.
If you are struggling with a Xanax addiction, then make the stand to take your life back. It will be a hard journey fraught with success and failure. There is much sacrifice, determination and commitment that is required. Ask for help if you or a loved one is fighting a Xanax dependency. There are people and resources available. You are worth the investment to take your life back.
Last Updated & Reviewed By: Jacquelyn Ekern, MS, LPC on April 15th, 2013
Published on AddictionHope.com, Addiction Resources