Contributed by Life Healing Center clinical team member Erica Smith, MA, NCC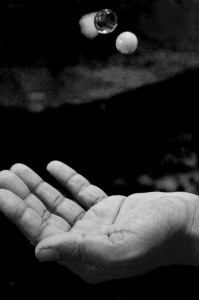 According to a 2011 feature in TIME magazine, New Year's Eve topped the list of the "booziest" holidays of the year at number one. New Year's Eve has long been known to be a holiday in which alcohol consumption and drug use abounds in its prevalence.
The majority of festivities that take place during this holiday occur with the assumption by the majority of people in attendance that there will be alcoholic beverages available and, in some settings, that illicit drug use will be more common than not.
Sadly, New Year's Eve has also long been known to be one of the holidays that has the highest rates of drunk driving accidents of any other day of the year.
And even when people are fortunate enough to avoid being seriously harmed in a car accident after drinking excessive amounts of alcohol, they still run the risk of being pulled over and receiving a ticket for driving while under the influence.
Drug Use: Just a "One Time Thing"
The amount of dangers that surround drug use is monumental and, while most people are aware of these dangers, they are more likely to brush aside any fears they may have about engaging in the use of illicit substances during a holiday such as New Year's Eve because they justify it as being a "one-time thing" or "just a way to celebrate" the new year.
Especially when surrounded by others who are engaging in the use of drugs, individuals are more likely to give in to peer pressure, whether it be inadvertent or not, because of the fact that they are celebrating a holiday.
It can be difficult for some individuals to go to a party where everyone is, for example, using cocaine or ecstasy, and refrain from partaking in use themselves.
Those Who Already Do, Will Do More
Those who already abuse drugs are more than likely going to partake in their habit during New Year's Eve festivities.
Because of the fact that many people may view it as being a more acceptable behavior because of the nature of the New Year's Eve celebration, these individuals may even use their drug of choice in excess of what they normally would.
The Heightened Risk of Overdose Due to Drug Use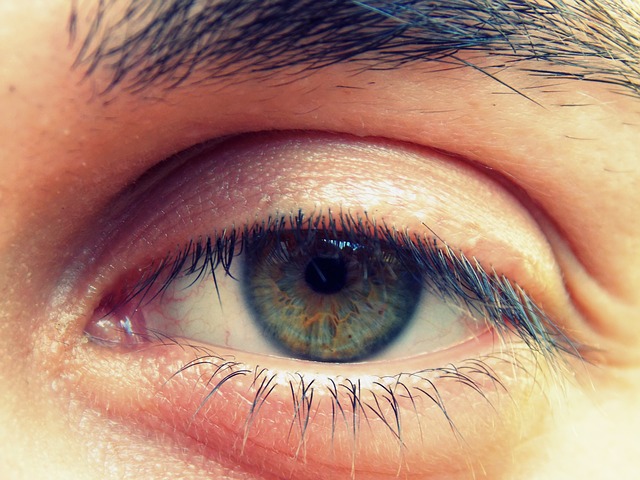 In either of the aforementioned situations, there is a heightened risk for overdose as people frequently, albeit possibly unintentionally, get reckless with their drug intake.
For individuals who have a history of drug and/or alcohol abuse problems, but have made steps towards recovery, New Year's Eve can be an intimidating time as they try to refrain from participating in behaviors that they would have in the past.
These individuals may feel isolated as they feel that they have to abstain from going to celebrations where they know the temptation to use drugs or drink alcohol may arise.
In these circumstances, it would be extremely advantageous for individuals who are in recovery to seek out support groups that meet during this time so that they do not have to feel alone despite turning down invitations to various parties and/or festivities.
How to Remove Yourself from a Tempting Environment
Additionally, there are other things that individuals in recovery from an alcohol or drug addiction can do in order to remove themselves from environments that are ripe with potential temptations. Examples of such can include the following:
Host your own New Year's Eve gathering, sans alcohol.
Plan games and elaborate food spreads that will distract from the fact that there is no alcohol present.
Arrange for a party that is "family-friendly" and invite friends who have children.
Watching movies, playing games, and eating snacks can likewise distract from the lack of the presence of alcohol.Having children around will also work to detour people from bringing illicit drugs to the party.
If you do decide to attend a party where there will be drugs and/or alcohol, volunteer to be the night's designated driver.
Taking the responsibility of ensuring that your friends and or family members get home safely can help evade the temptation to use substances yourself.
Ask for support from close friends or family members.
Rely on people who have been supportive throughout your recovery process and ask them to hold you accountable and help you maintain your commitment to sobriety during any festivities that are attended. Remember that there is never any shame in asking for help.
Relapse Can Still Occur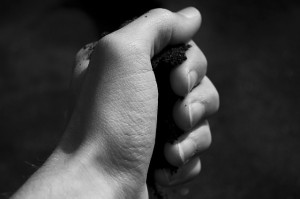 Despite precautions that can be made, relapse rates tend to understandably be high during the holiday season, including New Year's Eve. If you succumb to temptation, do not berate yourself for it, but rather seek out immediate intervention so that the use does not continue further.
There are a number of treatment options available that can help individuals maintain their sobriety or return to recovery should relapse occur.
Drug Use Treatment Is Always Available
If you find yourself in a situation where you feel that you will be unable to abstain from using your substance of choice again, it would be beneficial to engage in an inpatient treatment program in order to jump start the recovery process once again.
If you have a friend or loved one who relapsed during this time, it would also be advantageous to encourage him or her to seek inpatient treatment as well, so as to prevent further devastation from continued use.
For those who do not require the intensity of inpatient treatment, outpatient treatment options can also serve to provide the added support that one needs as he or she recommits to sobriety.
---
References:
[1] http://www.narconon.org/blog/drug-addiction/10-tips-for-a-drug-and-alcohol-free-new-year/
---
About the author:
"New Year's Eve and Drug Use" was written by Life Healing Center clinical team member Erica Smith, MA, NCC. Erica has several years of experience working in the treatment field as a clinical therapist and has her Master's degree in Clinical Counseling from the American School of Professional Psychology.
---
About Life Healing Center:
Located in the Sangre de Cristo foothills overlooking beautiful Santa Fe, New Mexico, Life Healing Center is a place of personal transformation for adults aged 18 and above who are struggling with trauma, chemical dependency, intimacy disorders, and co-occurring psychiatric disorders. Treatment at Life Healing Center is a holistic experience in which time-tested techniques and emerging therapeutic methodologies are combined into a clinically sophisticated approach that addresses each patient's physical, mental, emotional, and spiritual needs. Care is provided by a board-certified psychiatrist, master's level therapists, licensed drug and alcohol counselors, certified sex addiction therapists, nurses, clinical technicians, and contracted ancillary service providers.
---
The opinions and views of our guest contributors are shared to provide a broad perspective of addictions. These are not necessarily the views of Addiction Hope, but an effort to offer a discussion of various issues by different concerned individuals.
We at Addiction Hope understand that addictions result from multiple physical, emotional, environmental, and genetic factors. If you or a loved one are suffering from an addiction, please know that there is hope for you, and seek immediate professional help.
Published on January 1, 2015
Reviewed and Updated by Jacquelyn Ekern, MS, LPC on January 13, 2021
Published on AddictionHope.com