Do You or Someone you Love Need Painkillers Treatment?
Having an addiction to painkillers comes with high costs, as many consequences will result from substance abuse. Perhaps you began using painkillers after a surgery or accident or as a way to manage chronic symptoms that can be physically debilitating. However, if you can no longer function normally without the use of painkillers, an addiction may have formed. While there is an appropriate and effective way to utilize painkillers, use of these substances beyond their purposes can produce poor outcomes in your life. You may not understand if you habits are an actual addiction, but becoming aware of symptoms you may be experiencing as a result of a painkiller abuse can help you grasp the truth of your circumstances. You may find that you are dealing with other disorders as well, such as personality shifts or instability with your moods, which can also be connected to a painkiller addiction. Finding healing through treatment can help you be restored from many of the complications you might be enduring.
Painkillers Addiction Rehab Centers
Treatment for a painkiller addiction is a necessary part of recovery. Finding a center for recovery may feel overwhelming, and Addiction Hope has simplified the search process for you. This treatment guide has been carefully designed with you in mind, featuring the top addiction centers that can serve as a key foundation for your recovery.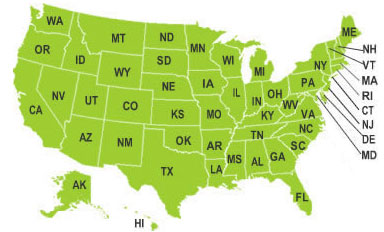 Treatment Plan for a Painkiller Addiction
Once you or your loved one has come clean about the existing painkiller addiction, the path to recovery has started. You can now begin putting together the details of your plan for treatment, which will involve a combination of specialized professionals and those in your life who back your healing journey. Becoming triumphant over a painkiller addiction will not be an easy undertaking, but having these components will make the process more doable:
Ask for help – Start with family and friends as they will be a vital part in overcoming an addiction. They can be the support and motivator for recovery.
Find a therapist – A therapist who specializes in painkiller addiction will be able to create an individualized painkiller detox plan. They will also help find and provide the resources needed for recovery.
Painkiller detoxification program – A painkiller detoxification program will boost the ability to successfully beat a painkiller addiction. It will also help in dealing with any additional co-occurring disorders or addictions.
Support Groups – A support group can provide accountability and guidance which is important. They will provide assistance when facing the trials of preventing a relapse. They will be important in assisting to continue abstinence.
Painkillers Addiction Treatment Levels
Treatment for painkiller addiction can occur on a range of levels. An important key to overcoming a painkiller addiction is ensuring that treatment is received at a level that meets the present needs you may have. Addiction specialists can best gauge and recommend what level of care is suitable for you.  You may experience any of these types of treatment for your addiction to painkillers:
Inpatient Hospitalization – Around the clock (24hr) hospitalization is received. Hospitals focus on the most serious cases where the patient cannot function by themselves because of drug dependence or medical issues, with a goal of getting them healthy enough to exit the hospital in a few weeks' time.
Residential Treatment Center (RTC) – This kind of facility provides the patient an extended overnight stay for 30 to 90 days. An RTC will focus on the main issue and any other co-occurring concerns that may also be present.
Programs With Limited Hospitalization (PHP) – Programs of this type are normally held in a residential center or a hospital and implements individual and group therapies. This curriculum can run 9 to 5, Monday through Friday, but sessions are commonly held five days a week in the mornings or afternoons.
Programs Focused on Intensive Outpatient Care (IOP) – This form of intensive outpatient treatment concentrates on personalized services and support while avoiding pharmacological detoxification. The patient's daily routines can sometimes be maintained since sessions are conducted in the mornings or afternoons.
Outpatient Management Programs – While the outpatient program simulates an IOP, it is not as rigorous. The patient has fewer limitations placed on them but still include individualized treatment and group sessions.
Support Group Programs – The support made available by the group is crucial in beating a drug dependency. They give the patient acceptance without condemnation as the members have all walked the same road.
Types of Treatment for Painkiller Abuse
As you begin progressing in your recovery from a painkiller addiction, you will find that many different resources are needed to address the complex factors that are involved. For example, the medical management of physical symptoms is crucial to making sure that a patient is stabilized as they wean off a drug or substance. Detoxification from painkillers is an uncomfortable but necessary part of healing. In order to help minimize the discomfort that may be experienced from withdrawal effects from painkillers, the following medications may be used under professional guidance:
Methadone – It is used as an effective treatment for painkiller dependence. This medication assists patients in making the transition towards abstinence by mimicking some of the painkiller actions.
Buprenorphine – Methadone is like this drug. The acute pain of withdrawal symptoms can be lessened.
Naltrexone – This treatment works by blocking the opioid receptors in the brain. It has the potential for abuse.
Nalaxone – The results of painkiller overdose are halted and reversed. The effects of an opioid overdose are reversed.
Types of Therapy for Painkillers Addiction
Behavioral modifications are the second necessary approach to treatment in conjunction with medicinal therapies for recovery from a painkiller addiction. Behavioral therapies are effective because they help an individual heal from within, focusing on unsettled issues from one's pastime. Psychotherapy is also fundamental for teaching healthier coping skills and emotional steadiness. Your counselor or therapist may integrate these forms of behavioral therapy in your treatment plan:
Cognitive Behavioral Therapy (CBT) – This form of therapy allows a therapist to guide and individual in learning about how their thoughts, feelings and behaviors interact together.
Acceptance and Commitment Therapy (ACT) – This form of therapy teaches psychological skills that allow a man or woman to effectively cope with painful thoughts and feelings.  Encourages mindfulness skills.
Dialectical Behavioral Therapy (DBT) – This form of therapy encourages the practice of mindfulness and emotional regulation as an approach to coping with painful emotions.
Interpersonal Psychotherapy (IPT) – This form of therapy concentrates on working through interpersonal problem areas, such as unresolved grief or role transitions.
12 Step Facilitation Therapy – This form of therapy promotes abstinence through behavioral, spiritual, and cognitive principles of 12-step self-help groups, such as Alcoholics Anonymous (AA) and Narcotics Anonymous (NA).  Therapy focuses on two main goals, which includes abstinence and surrender.
Overcoming an addiction to painkillers will require time, effort, resources, and unwavering dedication. It will not be easy to challenge the habits that have become an accustomed part of your lifestyle, but remember that you have the tools you need at your disposable for overcoming this addiction. At Addiction Hope, we support your decision to seek recovery and offer our resources to assist you in this process. Imagine the life that could be possible for you when not under the restraints of an addiction to painkillers and know that you are worthy, valuable, and priceless.
Last Updated & Reviewed By: Jacquelyn Ekern, MS, LPC on May 16, 2014
Published on AddictionHope.com, Drug Abuse Treatment Guide