Do You or Someone you Love Need Opiate Treatment?
Are the trials of fighting of an opiate drug addiction and the burdening consequences overwhelming you?  The disappointments and despair of an addiction may be forcing you reevaluate your life and forcing you to deal with your opiate dependence.  You may feel extremely motivated to beat this life draining illness, but getting off opiates will be complicated and hard to triumph over alone.  An opiate drug addiction is complex, and your life is negatively influenced in so many ways.  One way to begin the healing is to search for the assistance of a well-respected opiate rehabilitation facility. The rehab center can be paramount in helping you or your family member defeat this sickness. A deterring factor for finding treatment can be not knowing where or how to look for an opiate treatment center. The first step is to distinguish that there is a problem, and it will kill you. You can recognize an addiction to opiates by several signs and symptoms. The indications such as increased isolation and withdrawal, physical impediments, such as digestive abnormalities and general dissatisfaction can help let someone know that opiates are possibly being abused.
Opiates Addiction Rehab Centers
Opiate treatment centers specialize in helping people conquer an addiction. We at Addiction Hope have vigilantly accumulated and produced a listing of the top opiate addiction rehab centers from across the country into this directory.  If you are trying to find healing from your opiate dependency, these resources may be of assistance to you.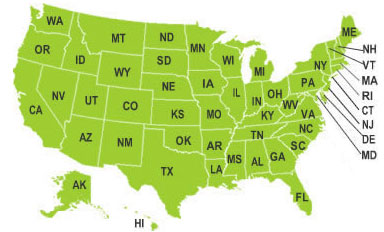 Treatment Plan for a Opiate Addiction
Recovery cannot begin until you or your loved admits to having an opiate addiction and that they need support.  Developing a plan of action is the next step. This process will include a plan of action that will be the road map throughout your healing.  Support will come from a number of different places including your loved ones, a skilled analyst or counselor, and an opiate addiction treatment center.  Acquiring these components is important to your healing and beating this sickness to opiates.
Loved ones -Loved ones are a major component of successfully beating an opiate addiction is to involve family and loved ones. Their value in recovery is hard to measure. Their support will be significant in helping you rise above the opiate dependency.
See a licensed therapist – The personal interaction of a licensed therapist can provide a tailored rehab plan that can help beat the opiate addiction. This plan for recovery will be the road map to recovery.
Search for an opiate treatment facility – The person suffering from an opiate addiction will need the professional help of an opiate detox program. They will be able to address any psychological or physical issues that may be impeding healing.
Engage in support groups and ongoingtherapy – It is important that you join a local 12 step program or other type of support group. The member's insight and experiences can assist in helping you learn from their mistakes and hopefully not relapse.
Opiates Addiction Treatment Levels
Opiate addiction recovery centers offer multiple treatment levels to the addict. Some levels involve hospitalization while others may only offer outpatient services. The treatment options that follow are commonly used to care for someone with an opiate addiction:
Hospitalization Treatment / Inpatient – Inpatient treatment for opiate addiction provides 24 hour a day hospital care. They can effectively aide in the detox and withdrawal symptoms that are experienced when trying to quit an opiate addiction.
Residential Treatment Center (RTC) – An RTC allows the sufferer a place to stay for 30 to 90 days while they help the addict continue the recovery process. The RTC will help the addict work on other co-occurring issues that may derail the progress achieved.
Partial Hospitalization Programs (PHP) – A PHP allows for part-time hospital like treatment as well as engaging in individual and group therapy sessions, but the patient is not kept overnight. Of course, these programs can be conducted in a hospital, but they can also be performed at an RTC.
Intensive Outpatient Programs (IOP) – The IOP allows the patient to receive intense therapy and help while still maintaining some personal freedoms. The opiate addict participates in group discussions as well as individual treatment conferences.
Outpatient Level of Care – Outpatient care offers fewer restraints on the person in treatment. It is less intense than an IOP but can still be effective. The individual in this opiate rehabilitation program still engages in personal and group therapy sessions.
Support Groups – The personal experience and knowledge that can be gained by being a part of a support group can be invaluable in triumphing over an opiate dependency.  They can offer accountability and wisdom that can help in avoiding a relapse.
Choosing the proper care level is a critical concern and an important key to overcoming an opiate addiction. The tools and support provided by a well respected opiate treatment program can make the difference in attaining victory over an opiate dependency. Find a good treatment center to help you or your loved one triumph over opiate addiction.
Types of Treatment for Opiates Abuse
An effective tactic for treating an opiate addiction is combining as many tools as possible. This can include the combination of pharmacological treatments as well as addressing behavioral issues.  The goal is to promote healing and recovery.  For opiate addiction, there are drugs that can help with the detox and withdrawal process. This process requires the assistance of medical professionals.  Types of medications include:
Methadone – Methadone is pharmacological treatment that can help those suffering with opiate addiction to ease off the opiates, but it can be addictive as well. It helps in the transition to abstinence.
Buprenorphine – Buprenorphine is similar to Methadone as both help reduce the withdrawal symptoms of opiate abuse.
Naltrexone – Naltrexone helps block the opioid receptors in the brain thus preventing the high associated with opiate misuse. Unfortunately, it can be addictive and abused as well.
Nalaxone – Nalaxone counter acts the effects of an opiate overdose. To a certain point, an opioid overdose can be reversed by the drug.
Types of Therapy for Opiates Addiction
Key components to opiate addiction treatment are the therapies that address behavioral issues, especially when used in conjunction with medications.  Often, multiple factors can be blamed for developing an opiate addiction, and behavioral therapies are effective tools for helping an individual heal from these root causes.  Common types of behavioral treatment for opiates addiction include:
Cognitive Behavioral Therapy (CBT) – CBT tries to address maladaptive thought patterns so the sufferer can make positive changes to their behavior. This aides in the patient in replacing negative coping skills with positive ones.
Acceptance and Commitment Therapy (ACT) – ACT is a type of cognitive behavioral therapy that uses acceptance and mindfulness strategies combined in various ways with commitment and behavior-change strategies. This is to increase mental and emotional flexibility.
Dialectical Behavioral Therapy (DBT) – DBT uses CBT and IPT behavioral psychotherapies and intertwines them to help teach the addict to better control their emotions. DBT therapy integrates the behavioral therapies of CBT and IPT so that emotional control can be achieved.
Interpersonal Therapy (IPT) – IPT concentrates on the interpersonal relations and social roles using a short-term supportive psychotherapy, and it tries to help patients find better ways to handle and deal with existing issues or problems. There are four basic areas identified by IPT, which are unresolved grief, role disputes, role changes, and relationship shortcomings.
Supportive Programs – Supportive programs include 12 step programs like Alcoholics Anonymous (AA) and Narcotics Anonymous (NA). Other support groups can include church support groups, group therapy, family psychotherapy, etc.
The experience of attaining freedom from an opiate addiction will be intricate and hard, but it is a journey that will help you find life and hope again.  Becoming victorious in the fight of overcoming an opiate dependency may last for the rest of your life, but is an honorable battle that must be fought to reclaim your life.  There is no more worthy cause than you or your loved one claiming victory over opiate addiction. Addiction Hope truly desires for everyone to be free of the addictions that take life away. We hope you will find freedom and healing so you can live life again clear and sober.