Do You or Someone You Love Need Treatment for an Hydromorphone Addiction?
An addiction to hydromorphone can be all-consuming, reaping consequences that have likely brought destruction to your life. If you are unsure if your lifestyle or habits are in fact an addiction to hydromorphone, take a closer look at each facet of your life. A hydromorphone addiction is evident by many symptoms that will affect your health, emotional stability, finances, and social life. Do you find yourself struggling with physical complications from your addiction to hydromorphone? Has your personality or mood changed? Have you become more isolated in your relationships and from loved ones? An addiction to hydromorphone can also be present alongside other disorders, such as severe anxiety or depression or eating disorders. Understanding the characteristics of a hydromorphone addiction can be helpful as you consider what you are dealing with.
As you begin the process of recovery from a hydromorphone addiction, you will discover that this is not something that can easily be done on your own. Many obstacles, difficulties, and challenges will be encountered on your journey to abstinence and healing, so it is important to have the resources you need to be successful. A rehabilitation program that specializes in hydromorphone addiction can serve as a valuable asset along with a professional treatment team. The expertise of specialized professionals will help guide you through your journey.
Hydromorphone Rehab Centers
The process of searching for a hydromorphone treatment center can be overwhelming and intense. At Addiction Hope, we have created a treatment center guide that can connect you to the best help needed for overcoming your addiction. As you consider the decision of seeking out a treatment center, we invite you to utilize this tool as a guide.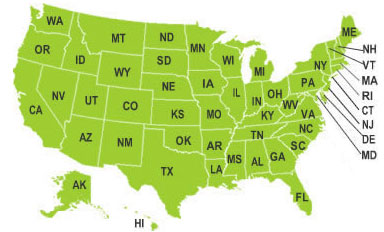 Getting Help for an Hydromorphone Addiction
If you are ready to confront your addiction to hydromorphone and seek the help you need, there is an important first step that must be taken. In order to begin healing from addiction, it is imperative that you are able to confess that you need help. Coming clean with your loved ones about your struggles and asking for help can be one of the hardest aspects of this journey. However, your vulnerabilities will allow you to become open to receiving help. If a loved one in your life is dealing with a hydromorphone addiction, consider the impact you may have if you openly discuss your concerns with them. Reminding the person you care for of their value and worth will help support their decision to turn away from their addiction and receive help. Asking for help and dealing with confrontations are not easy tasks, but taking these necessary first steps will make recovery from a hydromorphone addiction possible.
As you begin to confide in others about the battle you have been facing, you can move towards the next step of recovery by setting up a treatment plan for your healing process. This is best done with the guidance of qualified health professionals who understand what it takes to overcome an addiction to hydromorphone. An experienced team will lead you though the process of treatment and help connect you to resources for addiction recovery. Treatment is an ongoing and involved process, and having the help from addiction professionals will help ensure your success through each phase of recovery.
Hydromorphone Addiction Treatment Levels
There are different treatment levels for hydromorphone addiction that are typically determined by your treatment team. They will consider a variety of factors to establish this, such as the severity of the addiction and any other co-occurring disorders that are present with the hydromorphone addiction. These are some customary levels of care for a hydromorphone addiction:
Hospital Care (Inpatient) – The highest care level, when 24 hour supervision is required. This is normally a two or three week duration of stay in care to treat the most acute symptoms of a patient before progressing to the next level of recovery.
Programs Focused on Intensive Outpatient Care (IOP) – This form of intensive outpatient treatment concentrates on personalized services and support while avoiding pharmacological detoxification. The patient's daily routines can sometimes be maintained since sessions are conducted in the mornings or afternoons.
Support Group Programs – The support made available by the group is crucial in beating a drug dependency. They give the patient acceptance without condemnation as the members have all walked the same road.
Receiving treatment at a level of care that is appropriate is critical for dealing with and conquering a hydromorphone addiction. Continual support through each stage, especially in the transitional periods of treatment, is necessary for ongoing maintenance for your recovery.
Types of Treatment for Hydromorphone Abuse
A hydromorphone addiction is typically tackled with various approaches, though managing physical symptoms and addressing underlying factors are main priorities for care and treatment. As an individual will withdraw from hydromorphone in the early phases of treatment, it is crucial that the detoxification process is managed effectively with prescription medications. It is normal for a person to experience major side effects as they are weaned off the drug, and medication can help minimize these effects to keep one physically stable. Some of the prescription drugs used to achieve this includes:
Naltrexone – The opioid receptors in the brain are blocked. It does have abuse possibilities.
Nalaxone – Counteractions of Hydromorphone overdose can be experienced. The undoing of an opioid overdose can be accomplished by it.
Methadone – Hydromorphone dependency is efficiently treated with it. It helps the patient sustain self-restraint because it simulates some of the effects of Hydromorphone.
Buprenorphine – It is similar to methadone. This medication assists in relieving moderate acute pain due to withdrawal from Hydromorphone.
Types of Therapy for Hydromorphone Addiction
While medications are helpful in stabilizing a person physically as they go through withdrawals, behavioral therapies will be an important component in treatment as well. Many issues can contribute to the progression of an addiction, and psychotherapy can help a person heal from factors that may have initiated the development of an addiction to hydromorphone. Utilizing behavioral therapies in conjunction with medicinal methods of treatment for hydromorphone addiction increase chances of recovery. These are some of the commonly used therapy techniques:
Cognitive Behavioral Therapy (CBT) – This level of treatment works toward changing maladaptive thinking patterns so the patient can modify their behavior in a positive way. This also allows negative coping skills to be replaced with positive coping skills.
Acceptance and Commitment Therapy (ACT) – Teaching psychological skills that allow a man or woman to effectively cope with painful thoughts and feelings.  Encourages mindfulness skills.
Dialectical Behavioral Therapy (DBT) – This version of behavioral therapy combines aspects of IBT and CBT behavioral therapy for emotion regulation. Mindful awareness and stress management elements are merged into this treatment.
Interpersonal Therapy (IPT) – The level of therapy provided by IPT centers upon the interpersonal connections and community functions utilizing brief supportive treatment and also tries to assist the person to better resolve existing situations and troubles. The four main parts acknowledged by IPT are role changes, relationship shortcomings, unresolved grief, and role disputes.
Supportive Programs – Groups much like the 12 step programs Cocaine Anonymous (CA) and Alcoholics Anonymous (AA) are included in this type of treatment. Other support structures like group therapy, support groups, family therapy, etc. are also part of this group.
Though the journey to overcoming hydromorphone abuse is one that will be touched by difficulty, it is the ultimate path that leads to the hope of establishing a life set apart from addiction. Treatment of a hydromorphone addiction may take longer than anticipated, but no matter the length of time, this process is needed as it helps you reclaim your life. Your well-being is valuable, and you deserve both recovery and freedom from addiction. Our organization is committed to seeing you recover and believe it is achievable for you, regardless of your past or your history. We encourage you to find the resources you need at Addiction Hope that will help you connect to a treatment facility for hydromorphone recovery today.
Last Updated & Reviewed By: Jacquelyn Ekern, MS, LPC on May 10, 2014
Published on AddictionHope.com,  Substance Treatment Guide