Do You or Someone you Love Need Heroin Treatment?
Navigating through a heroin addiction can be a confusing or overwhelming process for you or your loved one. Getting the help you need for healing from an addiction to heroin begins with identifying and recognizing the problem at hand. Denial of the reality of a heroin addiction can serve as a roadblock for receiving the help you need. In order to progress in your recovery, it is crucial to acknowledge the problem you are struggling with. If you are unconvinced that you are dealing with an addiction to heroin, look at the symptoms that may be apparent in your life or the life of someone you care about. Heroin addiction can be identified by physical and psychological signs and complications. Individuals who are abusing heroin may frequently isolate themselves, experience shifts in their mood or personalities, and be physically ill. An addiction to heroin can also develop alongside other psychological conditions, such as an eating disorder or depression. Be aware that an addiction to heroin has likely evolved from traumas or unresolved issues that a person has not yet healed from in their life.
A heroin addiction is complex by nature and therefore requires the guidance of a specialized and professional treatment team to overcome it. Recovery from heroin is possible, even though the process is challenging and difficult. The assistance of a heroin rehabilitation program can be an exceptional asset to the healing process from a heroin addiction and can help a person find freedom in their life once again.
Heroin Addiction Rehab Centers
Addiction Hope has established and created a directory with some of the top heroin addiction rehab centers from across the country. If you are looking for heroin treatment, these resources will be helpful to you as you consider your decision about working with a treatment program.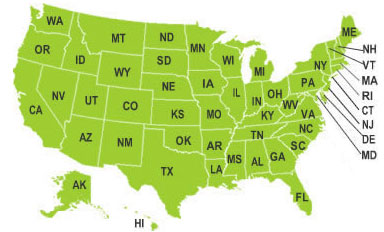 Getting Help for Heroin Addiction
Are you ready to begin your recovery journey from a heroin addiction? You can take the first step towards a life of healing and freedom by choosing to challenge the very addiction you have been struggling with. Denial can easily cloud your need for help, but do not let this prevent you from taking the most crucial step in your recovery. In order to move forward, it is necessary to admit that you need help. It can be both difficult and painful to admit your struggles, but only in becoming vulnerable and exposing your weakness can you then take strides towards overcoming your addiction to heroin. This can be accomplished by confiding in someone you trust and who has your best interest in mind. Making the decision to ask for help will empower you to conquer your addiction. Perhaps someone you love and care for is struggling with an addiction to heroin. There is hope for their recovery too. You can become a key part in their recovery journey by expressing your love and concern for them. It can be challenging to confront someone you care for, but communicating your fears and concerns with love can help them understand the severity of their problem. Remind them of why they are important to you and the reasons why you feel that treatment is necessary for them. At any point that you decide to approach your loved one, be sure to communicate with them in an environment that puts you both at ease. Having a private setting and using non-confrontational tones can help you better express your message of love and hope.
Once you have come clean about your addiction problem, you can then proceed with the process of creating an effective treatment plan for overcoming your addiction to heroin. A solid plan for your recovery process can best be developed by health professionals who specialize in the recovery from heroin addiction. Your recovery path can be directed by health professionals who have advanced knowledge of what it takes for beating a heroin addiction. Qualified specialists can help construct a plan for your recovery that meets your unique needs and utilizes helpful resources for ongoing recovery and continued care.
Heroin Addiction Treatment Levels
While several levels of treatment exist for the recovery from a heroin addiction, you will need to begin at a place that is established for you by your recovery team. The level of treatment you may need initially is based on the severity of symptoms you are presently dealing with. Other factors that will be considered are whether or not you have other psychological conditions that should be addressed as well. A heroin addiction may be treated by any of the following levels of care:
Inpatient/Hospital Treatment– This level of care primarily focuses on medical stabilization and controlling acute symptoms. Lengths of stay at this level of care vary but are usually no more than three weeks.
Residential Treatment Center for Heroin –Offering a highly structured community, this level of care often involves a longer length of stay (30-90 days) and includes ongoing medical support, therapy, and supervision.
Transitional Living– This level of care is for individuals who are stepping down from higher levels of treatment. Transitional living often includes low cost housing and programs that offer structure while easing into home life from treatment.
Intensive Outpatient Care– This level of treatment offers patients ongoing support for their addiction recovery with sessions 2-3 times per week. Patients have access to therapy and support groups, which often takes place in a treatment facility.
Outpatient Treatment– Outpatient care involves continuing therapeutic sessions that are maintained between a counselor and patient. The goal of these appointments is to provide continued accountability and care for the addiction recovery as well as improvement of psychological symptoms.
Support Groups– These groups function as a means for providing accountability to individuals who are experiencing similar circumstances, such as recovery from a heroin addiction.
In order to most effectively treat a heroin addiction, it is necessary to start at a level of care that is most appropriate for your needs and issues. Progressing through the various stages of treatment for a heroin addiction can offer a steady stream of support for maintaining recovery.
Types of Treatment for Heroin Abuse
Prescription medications can play an important role in the recovery process from a heroin addiction. Certain medications are specifically used for assisting an individual through the detoxification stage from heroin, which is often both difficult and painful. Many of the major side-effects experienced through withdrawal can be effectively managed with the use of medications, as prescribed under the supervision of a physician. In addition, a patient experiencing the withdrawal effects from heroin may be better stabilized when under the use of medications intended for this purpose. The medical detoxification process from heroin can be completed with any of the following medications:
Methadone- This opioid medication mimics the action of heroin and helps reduce the intensity of cravings experienced for the drug.
Buprenorphine- Comparable to methadone, this opioid based medication relieves withdrawal symptoms and reduces the appetite for heroin.
Naltrexone-This treatment is sometimes utilized for rapid detoxification regiments for heroin and opioid dependence management
Nalaxone- This medication is used to oppose the effects of heroin overdose and functions by blocking opioid receptors in the brain.
Types of Therapy for Heroin Addiction
While prescription medications can be a helpful part of the recovery process from a heroin addiction, they are a piece of the treatment puzzle. Another major aspect of the recovery process from heroin involves psychotherapy and counseling, which utilizes different techniques for addressing underlying issues. Healing from within is critical to overcoming an addiction, and when used in conjunction with medicinal treatments, therapy can be highly effective. Many different therapy styles may be used in the treatment process from a heroin addiction and can include the following:
Cognitive Behavioral Therapy (CBT)-This psychotherapy approach is often used to help patients have a better understanding of their behaviors, emotions, and cognitive processes.
Acceptance and Commitment Therapy (ACT)-This behavioral therapy utilizes mindfulness skills to help patients resolve many of the circumstances they may have encountered in their journey.
Dialectical Behavioral Therapy (DBT)-This cognitive-behavioral psychotherapy focuses on the core conditions of acceptance and change, teaching the patient skills for emotional self-regulation.
Interpersonal Psychotherapy (IPT)-IPT is a form of psychotherapy that assists patients in recapturing control of their mood and function.
12 Step Facilitation Therapy-This therapy approach encourages abstinence through a 12 Step process. This facilitation process is often utilized in self-help groups, such as Alcoholics Anonymous (AA).
Addiction Hope stands as a resource that can be utilized for you or your loved one through this process of recovering from an addiction to heroin. The experiences and obstacles encountered along the way will likely be intense and overwhelming at times, but there is a community here that supports your journey and fight for freedom over a heroin addiction. The amount of time needed for overcoming an addiction is variable among individuals and trivial compared to the significance of gaining your life back. There is nothing more precious than your own life and wellness, and you are worthy of recovery and freedom. We support your decision in seeking recovery from heroin and encourage you to take the first step towards freedom from addiction by utilizing the many helpful resources that are available at Addiction Hope.
Last Updated & Reviewed By: Jacquelyn Ekern, MS, LPC on April 30, 2014
Published on AddictionHope.com,  Drug Abuse Information