Do You or Someone you Love Need Ambien Treatment?
Battling an Ambien addiction may be one of the most difficult feats that you have encountered in your life. Even if you have reached the point where you are seeking help for recovery, attempting to connect to the help you need may feel overwhelming at times.
Beginning the journey towards sobriety from Ambien begins with an important first step: admitting and recognizing the problem at hand. How can you be sure if your struggles with Ambien are a real addiction? An addiction to Ambien is characterized by many factors, which can reveal the reality of a deeper problem. Individuals who have an Ambien addiction may have apparent physical complications.
Other obstacles that may arise include difficulties with relationships, impaired social functioning, financial stress, or personality shifts. It is also plausible that another psychological condition may develop alongside the drug addiction, such as a mood disorder, severe anxiety, or depression. Many times, these co-occurring disorders often develop from trauma or issues that have yet to be resolved.
Recovering from an Ambien addiction will not be an easy feat, as it involves dedication and commitment to recovery. However, the reward that is reaped through the recovery process is invaluable, as you will once again be able to live your life in freedom from a substance addiction.
Recruiting the professional help of a specialized treatment team will be essential to overcoming an addiction to Ambien. Obstacles may be encountered along your journey, but having professional and personal support will help you become victorious over an addiction.
Ambien Rehab Centers Directory
In order to help you or your loved one connect with treatment, Addiction Hope has thoroughly reviewed these Ambien treatment programs and included them in this directory. This tool can become a helpful resource to you as you navigate through the various options you have when considering rehabilitation and detox programs for an Ambien addiction.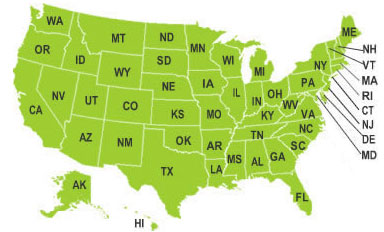 Getting Help for an Ambien Addiction
Are you ready to move past your addiction from Ambien? Are you tired of living with the consequences that result from substance abuse? You can begin your recovery journey today by admitting your addiction and asking for the help you need. Perhaps you are feeling ashamed or guilty about your struggles with an Ambien addiction. These feelings can prevent you from reaching out to loved ones for help or being honest about what you need to break away from an addiction.
Being lost in the throes of a drug addiction can also make you feel angry or in denial about the difficulties you are facing. It is important to understand that you cannot move forward toward healing until you admit that you have a problem and that you will need help in addressing addiction.
Perhaps your loved one is dealing with an Ambien addiction? If is also critical that you take the time to speak with them about your concerns. Expressing your apprehensions about their addiction may be the motivatoin they need to move forward in getting help.
While it is never easy to confront someone we love, this process can be made easier through a loving and gentle approach. By discussing these sensitive issues in a comfortable environment, you can help create successful outcomes with these discussions. Whether it is for you or for your loved one, help for an Ambien addiction is within your reach. You simply need to ask for the help you need to begin your journey.
Once you are able to openly talk about your struggles with an Ambien addiction with your trusted family or friends, you can then be more receptive to moving forward with a treatment plan specialized for your recovery.
Connecting with health professionals who specialize in the treatment from an Ambien addiction will be crucial to healing from the inside-out. Drug addiction professionals can help direct you through the most appropriate treatment plan, encompassing the personalized needs you may have.
Ambien Addiction Treatment Levels
Many different levels of treatment currently exist for Ambien addiction, and it will be important to work closely with your treatment team to help assess which stage of healing you are ready for.
Levels of treatment are typically based on severity of symptoms that may be present and can include any of the following:
Inpatient / Hospital Treatment – This level of care chiefly concentrates on stabilizing a patient by addressing acute symptoms. Once a patient becomes medically stable, they are often transferred to a lower level of care.
Intensive Outpatient Care – At the IOP level of care, patients have greater flexibility with integrating their treatment and home life. Sessions are scheduled to help maintain recovery progess while allowing for some continuation of daily activities.
Support Groups – This level of care offers support and accountability through the gathering of individuals who are experiencing a similar stage in their recovery from addiction. Support groups have the flexibility of meeting in person, online, or via teleconference.
Each level of care will offer beneficial resources to your recovery. As you transition through different phases, you will grow stronger in freedom over your addiction to Ambien. Your treatment team will consult you and refer you to the level of care that is best suited for meeting your individual needs.
Types of Treatment for Ambien Abuse
Treatment for Ambien addiction takes a multi-level approach in order to effectively address the many issues that may be at hand. The use of medication along with psychotherapy can help a person heal from physical symptoms while focusing on underlying issues. Prescription medications used under the discretion of a physician can help an individual better manage withdrawal symptoms during the detoxification phase.
Medications used to manage the weaning from Ambien include the following:
Methadone – This medication assists a patient in gradually withdrawing from Ambien by mimicking actions of the drug. This drug also functions as a pain reliever and can be useful for managing side effects from detoxification.
Buprenorphine – Comparable to methadone, this medication helps prevent and alleviate withdrawal from Ambien.
Types of Therapy for an Ambien Addiction
Psychotherapy techniques are highly effective as an approach to helping individuals cope from unresolved trauma, grief, or pain. Behavioral therapies are important as they help a person heal from within as well as develop healthier methods for coping with pain.
Counselors and therapists may utilize the following behavioral therapies in the treatment process for an Ambien addiction:
Cognitive Behavioral Therapy (CBT) – This form of psychotherapy is helpful in teaching a patient how their thoughts impact their behaviors and emotions. Individuals learn how to deal with dysfunctional emotions and maladaptive behaviors.
Acceptance and Commitment Therapy (ACT) – Utilizing mindfulness skills, ACT helps individuals learn how to cope with painful thoughts and feelings in a positive manner.
Dialectical Behavioral Therapy (DBT) – This therapy is a form of cognitive behavioral therapy that encourages emotional regulation and effective management of painful emotions.
Interpersonal Psychotherapy (IPT) – This short-term form of therapy focuses on transitional phases in a person's life that may be unresolved, such as the experience of grief.
12 Step Facilitation Therapy – This therapy approach supports the abstinence and surrender from addictive substances using cognitive principles and self-help groups.
As you begin to delve into your recovery, you may find that this is one of the most difficult experiences of your life. Recovering from a drug addiction takes courage to face the pain from your past as well as address physical complications.
Do not feel discouraged from taking the steps to getting help or beginning your recovery from an Ambien addiction. There is nothing more valuable or precious than your life, and fighting for your freedom from an addiction is worth all the time and resources needed to recover.
At Addiction Hope, we are dedicated to your recovery from your Ambien addiction and stand by our resources that can connect you to the help you need. No matter where your road has led you in your life, you can start your recovery from an Ambien addiction today.