Do You or Someone you Love Need Adderall Treatment?
An addiction to Adderall is a serious condition that can dramatically impact your well-being and the lives of your loved ones. Have you arrived at a point in your life where you realize that help is needed to overcome this addiction? Perhaps you have suffered devastating consequences that have resulted from your addiction to this prescription drug. When you are ready to make the necessary changes to turn your life in a new direction, you may feel overwhelmed at the process of recovering from an Adderall addiction. Having awareness of the symptoms you may be experiencing from an addiction to Adderall will help you identify the problem at hand. You may find that an Adderall addiction has altered your emotional stability, caused you to become more isolated, and increased physical complications. Other disorders may be present along with an Adderall addiction, such as depression, anxiety, or mood disorders.
Because an addiction to Adderall involves many different issues, it will be beneficial to recruit the assistance of a rehabilitation center that specializes in recovery from prescription medications. As you open up about your addiction and have the backing of family, friends, and a professional treatment team, you will have the strength and support you need to face the challenges of the recovery process. Freedom from an Adderall addiction can be found as you regain your life through this healing process.
Adderall Addiction Rehabilitation Centers
At Addiction Hope, we understand how tedious the process of finding treatment can be. To help support your decision to connect to a specialized treatment center for an Adderall addiction, we have carefully created this resource as a guide to assist you in your decision about working with a treatment program.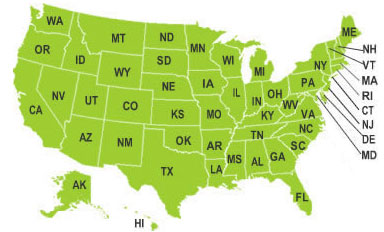 Getting Help for an Adderall Addiction
Are you ready to reclaim your life from an Adderall addiction? As you begin considering the rehabilitation process for your addiction, envision what your life will be like in recovery. In order to reach a point of freedom from Adderall, it is necessary for you to come clean with your loved ones. An addiction to Adderall has likely kept you in the shadows of denial about your lifestyle, and you will be unable to reach a place of healing until you can openly admit your struggles. As you confide in the people in your life that you trust, you will begin to prepare yourself to receive the help you will need to prevail over your addiction. Likewise, if you have a person in your life you care for that is struggling with an addiction to Adderall, voicing your concerns with them may be the incentive they need to pursue recovery. If you will be confronting your loved one about their addiction, be sure to articulate your fears with love and a gentle tone. Remind the person that you care for that you are on their team and how valuable their life is to you. Taking this approach may be helpful in breaking down walls of resistance and defiance. Whether you or your loved one is seeking recovery from an addiction to Adderall, you can begin you journey today by asking for the help you need.
You can begin working on establishing a treatment plan for your recovery once with the support of loved ones carrying you. Specialists and professionals who focus on Adderall addiction recovery can play a tremendous role in your recovery process and help connect you to valuable resources for your journey. As you move through the healing process from an Adderall addiction, you will have the necessary tools for continued recovery.
Adderall Addiction Treatment Levels
Recovery from an Adderall addiction occurs in various stages. Many factors determine what level of care is initially needed, including the severity of physical/emotional symptoms and co-occurring disorders. Your treatment team will have the best clinical judgment to determine which level of treatment is appropriate for you. These levels of care are available for an Adderall addiction:
Inpatient Hospitalization – Around the clock (24hr) hospitalization is received. Inpatient hospitals that treat Adderall addiction focus on the most serious cases where the patient cannot function by themselves because of drug dependence or medical issues, with a goal of getting them healthy enough to exit the hospital in a few weeks' time.
Intensive Outpatient Treatment Level (IOP) – This level of outpatient care provides intense assistance and individual services but does not use detoxification. It allows the user to participate either in morning or afternoon sessions while continuing some every day
Treatment with Support Groups – This type of treatment is important as the members help alleviate the trials of relapsing. The group can supply much needed care and compassion on the road to recovery.
Maintaining a continuum of care for your recovery from an Adderall addiction will help you stay successful in your journey. Ongoing support can give you needed accountability, especially though support groups or treatment in an outpatient level of care.
Types of Treatment for Adderall Abuse
Many different strategies are utilized to tackle an Adderall addiction. More commonly, treatment is focused on controlling physical symptoms and addressing underlying psychological issues. In the earlier phases of treatment, individuals addicted to Adderall can experience intense symptoms of withdrawal as they are weaned off the drug. In order to help stabilize a person from withdrawal effects, prescription medications can be used in the detoxification process. Common medications used under the discretion of the attending physician can include the following:
Methadone – Used as an effective treatment for Adderall dependence, this medication assists patients in making the transition towards abstinence from Heroin by mimicking some of its actions.
Buprenorphine – This drug and Methadone are comparable. The withdrawal symptoms and the associated acute pains can be reduced.
Types of Therapy for an Adderall Addiction
In order to address trauma, grief, or any unresolved issues of pain that influenced the addiction, behavioral therapies are also integrated into the recovery process. When used in coordination with medication, psychotherapy can be an effective treatment for overcoming an addiction to Adderall. Many different forms of therapy are available and include the following:
Cognitive Behavioral Therapy (CBT) – Cognitive Behavioral Therapy (CBT) – This category of rehabilitation is designed to work on a patient's maladaptive ways of thinking as a way influencing their behavior with an approach that is more positive. This also assists the patient in developing coping skills that replace negative skills with positive ones.
Acceptance and Commitment Therapy (ACT) – ACT is a type of cognitive behavioral therapy that uses acceptance and mindfulness strategies combined in various ways with commitment and behavior-change strategies. This is to increase mental and emotional flexibility.
Dialectical Behavioral Therapy (DBT) – DBT uses the standard behavioral therapies like CBT and IPT for emotion regulation. It introduces mindful awareness and stress management components into the therapy.
 Supportive Programs – This includes groups such as the 12 step model similar to Narcotics Anonymous (NA) and Alcoholics Anonymous (AA). It also consists of group therapy, support groups, family therapy, etc.
Journeying through the recovery process from Adderall abuse will be a life-changing experience with several highs and lows throughout the process. Even though it may be a challenging road to endure, this path will ultimately lead to a peaceful life and liberty from addiction. Though time and resources will be sacrificed as you pursuit your healing journey, know that your life is priceless and worthy of recovery. At Addiction Hope, we comprehend how impossible recovery may seem or feel, but we also believe that recovery is truly possible for anyone willing to embark on the journey. Your journey to recovery can begin today simply by reaching for the help you need. Our resources are here to help guide and connect you to treatment for Adderall addiction.
Last Updated & Reviewed By: Jacquelyn Ekern, MS, LPC on May 9, 2014
Published on AddictionHope.com,  Addictions Treatment Guide