Listed below are Featured Treatment Centers that specialize in helping those struggling with substance and alcohol abuse. Each rehabilitation facility has been carefully reviewed by Addiction Hope and is recognized as experts in providing treatment for addictions.
Each treatment center has a "virtual brochure" – Which is a full-page dedicated to the facility's program providing an overview of their curriculum, specializations, and pictures of their center. This will help you better understand the nuances of each program and assist you in creating a list of addiction treatment centers to contact and begin the journey to recovery.
---
Prescott, Arizona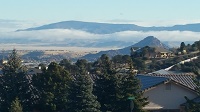 Canyon Crossing Recovery is a women's structured transitional living facility coupled with an outpatient addiction program. We believe that structured transitional living combined with an intensive outpatient element allow the women of Canyon Crossing Recovery to be in the best possible position to achieve long term sobriety.