Article Contributed By: Ryan Moffat – Lead Pastor of VAST Church

God's word is NOT silent to the realities of this broken world.  It is not silent to the horrific, deadly world of brokenness, pain, and addictions to prescription drugs, alcohol, pornography,etc.  There are some important, clarifying ideas in scripture that will help anyone going through and seeking to be free from an addiction.  Highlighted are some of those important ideas in these key verses.
#1- Addictions are Symptoms of a Greater Problem. 
You can treat addictions, but you will not change anything permanently until you heal the heart. Scripture never condemns behavior based on its merit apart from going deeper into the behavior.  James 1:13 teaches us: "Let no one say when he is tempted, I am being tempted by God, for God cannot be tempted with evil, and he himself tempts no one.  BUT, each person is tempted when he is lured and enticed by his own desire.  Then desire, when it has conceived, gives birth to sin, and sin when it is fully grown brings forth death."
The problem under any addiction is the DESIRE of the human heart.  Until a person comes to terms with the truth of Jeremiah 17:9, "The heart is deceitful above all things and desperately sick; who can understand it?", they will not be able to dig deep enough to understand the deepest problem is that of the heart.  The true motive of any addiction is replacing the Creator God with created things and looking to them to save you.
#2- God Provides the Escape
The good news of the gospel is that God sees us in our self-made vices and addictions, and He not only engages us but He loves us and provides the way out.  While most counseling and treatment focuses on behavior modification and creating new patterns that produce different results, we know from God's word that the only way to a new life is to renounce an old life.  The good news of the Bible is that God has the power and authority to give you a new heart: "I will give you a new heart and put a new spirit in you; I will remove from you your heart of stone and give you a heart of flesh." (Ezekiel 36:26)
God does not see us in our self-induced sadness, depression, habitual sin, brokenness and addiction and just leave us there.  HE PROVIDES A WAY OUT.  He does not just modify the behavior…He changes the heart.
He does this through the Gospel of Jesus Christ.  The Gospel demands a response!!
A) Confess and Repent of all the sin beneath the sin: the sin of self-love, self-protection, self-gratification, self-absorption.  Confess that the idol of your heart that blocks your vertical relationship with God is your self.  Instead of God sitting on the throne of your heart, you have kicked him off His rightful place and put yourself on it.  Repent of this sin.  James takes it a step further; instead of only confessing to God, we are called to "Confess your sins to ONE ANOTHER".  The power of sin and addiction is secrecy.  The God given means of change is confession!
B) Believe the gospel!  Jesus died for your real sin.  1 John 1:9 says it this way, "If we confess our sins He is faithful and just to forgive us our sins and to cleanse us from all unrighteousness."  The good news of the gospel is that our evil, selfish, addictive behavior that demands retribution has been fully punished.  Jesus takes the punishment we deserve and gives us the grace, love and acceptance we do not deserve.  That is the power of the gospel.
C) When the gospel takes root in a person's life it is characterized by a new identity.  No longer are you an alcoholic, a drug addict, a sex addict, a gambler, etc., but you have a new name.  Paul puts it this way in 1 Corinthians 6.."9 Or do you not know that the unrighteousb will not inherit the kingdom of God? Do not be deceived: neither the sexually immoral, nor idolaters, nor adulterers, nor men who practice homosexuality,c 10 nor thieves, nor the greedy, nor drunkards, nor revilers, nor swindlers will inherit the kingdom of God. 11 And such were some of you. But you were washed, you were sanctified, you were justified in the name of the Lord Jesus Christ and by the Spirit of our God."
Conclusion:
There are many "versions" to get free from the hurts, habits, and hang-ups of life.  There are many great tools and techniques to help foster new behavior and new ways of thinking, and it is important to tap into all of these resources.  However, the only strategy that leaves you changed and makes you a new person is God.  He can give you a new heart, a new life, and give you a new identity.  He did it for you on the cross!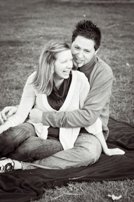 Contributing Author Bio: Ryan received his BS in Bible and Theology and a minor in counseling from Multnomah University.  He has pastored students, families and is passionate about Christ-centered recovery and healing. He has been married to his beautiful wife Michelle for 13 years and they enjoy raising four crazy, unique and special kids together.  Ryan is the teaching pastor at Vast Church in Sisters, OR.
Last Updated & Reviewed By: Jacquelyn Ekern, MS, LPC on February 7, 2014
Published on AddictionHope.com, Substance Abuse & Alcohol Addiction Resources