Rogers Behavioral Health
Rogers Behavioral Health's Herrington Recovery Center is a 20-bed residential addiction treatment program for adults age 18 and older which offer specialized behavioral health care for: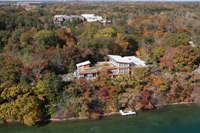 Addiction, including drugs and alcohol
Addiction and co-occurring disorders of anxiety, depression, obsessive-compulsive disorder (OCD) and posttraumatic stress disorder (PTSD)
Part of a continuum of care for addiction services within Rogers Behavioral Health System, the Herrington Center provides a medical model of addiction treatment that involves weeks of intensive therapy in a supportive 24-hour care environment.
Your team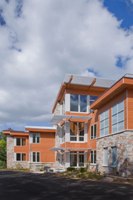 Our specialists in addiction medicine work with a strong multidisciplinary team with masters-prepared therapists for group, individual and family therapy. The team also includes experiential therapists, behavioral specialists, registered nurses and more.
Through regular team interaction, each person is apprised of patient progress on their individualized treatment plan. If needed, our addiction services team can easily consult with Rogers Behavioral Health's psychiatric experts in various disciplines to address ongoing or emerging medical concerns.
Our approach
At Rogers, we use an evidence-based, multi-modal treatment approach, incorporating the principles of the 12-step recovery program as a guiding framework. After conducting a thorough evaluation to assess the history and severity of your addiction and related factors, treatment is built around three phases: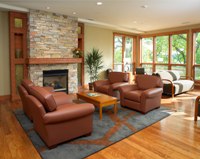 Recognizing the features and consequences of addiction and understanding the necessity of abstinence from mood-altering chemicals
Learning how to replace self-destructive patterns with healthier thoughts and behaviors
Learning to identify relapse warning signs and establishing effective coping strategies.
In addition to 12-step facilitation, treatment at Rogers includes experiential therapy;
cognitive behavioral therapy (CBT); motivational enhancement therapy; and individual, group and family therapy. In our dual diagnosis track, patients work 15 hours per week on anxiety, depression, OCD or PTSD issues with highly trained behavioral specialists.Throughout treatment, all patients attend community-based support group meetings held on and off campus six days a week. Support groups include:
Alcoholics Anonymous
Heroin Anonymous
Narcotics Anonymous
Other community-based support groups as appropriate
Patients are expected to acquire a temporary sponsor from their support groups while in treatment at Herrington.
Why Rogers?
The Herrington Recovery Center is on the scenic, 50-acre wooded campus of Rogers Behavioral Health in Wisconsin's lake country. Rogers' residential treatment for addiction not only provides expert care and access to specialists across the behavioral health continuum; we also have outcomes that demonstrate the kind of improvement patients look for.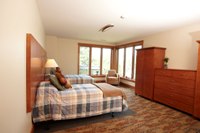 Outcomes studies using the work and social adjustment scale to measure functional impairment (WSAS) and the quick inventory of depressive symptomatology (QIDS) have shown decreases in functional impairment among patients surveyed.
For those diagnosed with depression, the QIDS score dropped from severe to mild. Twelve months later, a follow-up survey showed residents continued to improve and that results were sustained.
Additional services
Rogers' addiction services also include inpatient withdrawal management, intensive outpatient programs, including a specific opiate young adult program, as well as a dual diagnosis partial hospital. Medication-assisted treatment is available as a follow-up to the intensive outpatient program in several community locations.
Rogers Memorial Hospital is a key corporation of Rogers Behavioral Health System, which also includes: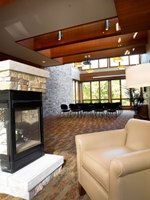 Rogers Partners in Behavioral Health, LLC
Rogers Center for Research and Training
Rogers InHealth
The hospital has become nationally recognized for its specialized residential treatment services and affiliations with academic institutions and teaching hospitals in the area. Rogers Behavioral Health is currently Wisconsin's largest not-for-profit, private behavioral health hospital, providing adults, children, and adolescents with
Depression and mood disorders treatment,
Eating disorders treatment,
Obsessive-compulsive and anxiety disorders treatment
Caring for a variety of other child and adolescent mental health concerns
An admission to Rogers begins with a free telephone screening with a member of our admissions staff. Every case is reviewed by a doctor who helps determine the best level of care for you. Call 800-767-4411 or visit www.rogershospital.org.