Contributor: Matt S. valued alumni and guest contributor for Ranch at Dove Tree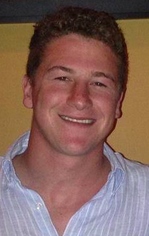 I always knew that I was different, something you'll hear many alcoholics and addicts say. As a child, I was undersized and late to grow, and made it my mission to overcompensate for my insecurities by being aggressive and tough.
Ice hockey was a logical vessel for this strategy and I excelled at the sport. At the end of high school I came to the realization that I wasn't going to be a professional hockey player and dropped the sport altogether.
I decided to attend college in New Orleans and allow the tenacity I had honed in my childhood to surface through partying. I was determined to drink and party more than anyone. Soon I found myself doing a variety of drugs several nights a week and didn't think it was anything out of the ordinary for a college student, especially in New Orleans.
Functional Addiction
I maintained my ways in a relatively functional manner for a year and a half. My grades were suffering but I found various ways to pass classes even when the work I put in didn't amass to anything other than a failing grade.
In January of my sophomore year, I was informed that one of my best friends had passed away in a car accident. The news floored me and I was ill equipped to cope with my emotions until I was introduced to a drug called Oxycontin.
The first time I did the drug, I kept asking myself why it took so long for me to find it. Suddenly, all of the negative emotions were gone and all I could do was revel in this artificial euphoria. Before I knew it, I was doing it for weeks and it was no longer about tuning out the negative thoughts stemming from the loss of a close friend.
"I couldn't function without using this drug"
After several months, I became an entirely different person and began to thrive in my addiction as a liar, a cheat, and a thief. After awhile, no matter how tired I got, I couldn't function without using this drug. Years went by and I got more and more out of control.
Eventually, someone who cared about me contacted a person at my school who could get me the help I needed. I went to bed the night of February 14th, 2012 willing to come clean to my parents in an effort to save my life.
The next morning, I called to tell them where their son had been for the previous three years. Within a few hours, I was on my way to Lubbock, Texas headed first to a hospital to detox, then to the Ranch at Dove Tree.
Quality of Care
There were so many factors that allowed me to get better one day at a time and the Ranch was at the forefront. As soon as I arrived at the treatment facility I was amazed with the quality of care. Every staff member greeted me with genuine warmth and love.
With the help of my counselor, peers, and other staff members, I started to chip away at the many layers of addiction that I was cloaked in for years. I made it my mission to overcome this disease while fully understanding that it was something I'd have to work at for the rest of my life.
I left the Ranch at Dove Tree a new man, fully equipped with the tools I needed to live a fulfilling life.
Lucky Guy
I continued to use these tools and was given an opportunity to complete my education at Texas Tech University via the Center for the Study of Addiction and Recovery. I made lifelong friends and came to love a city I thought I'd leave the first chance I got.
Now I'm on the brink of graduation, gearing up for a move to New York where I will begin working in Manhattan on January 2nd. As I think about what everyone did for me, I consider myself to be an incredibly lucky guy.
I was given a second chance and refuse to let it go to waste, because third chances are even more rare. I have all the tools; now it's up to me to continue to put them to good use.
---
About the Ranch at Dove Tree
The Ranch at Dove Tree's commitment: working with adult men, women and their families providing individualized, skills focused treatment for addiction and dual diagnosis. Dove Tree also specializes in Recovery Resiliency services for college aged emerging adults.
Recovery services provided: detoxification, residential, transitional living and outpatient and most private insurance accepted. Our unique collaboration for recovery with Texas Tech University's Center for the Study of Addiction and Recovery ensures our clients have the current evidence based tools and developmentally designed programs focusing on second chances and Recovery Resiliency.
Please call 800.218.6727; www.ranchatdovetree.com
Community Discussion – Share your thoughts here!
What are the top tools you learned and are currently practicing in your addiction recovery?
The opinions and views of our guest contributors are shared to provide a broad perspective of addiction. These are not necessarily the views of Addiction Hope, but an effort to offer discussion of various issues by different concerned individuals.
Last Updated & Reviewed By: Jacquelyn Ekern, MS, LPC on December 5th, 2014
Published on AddictionHope.com