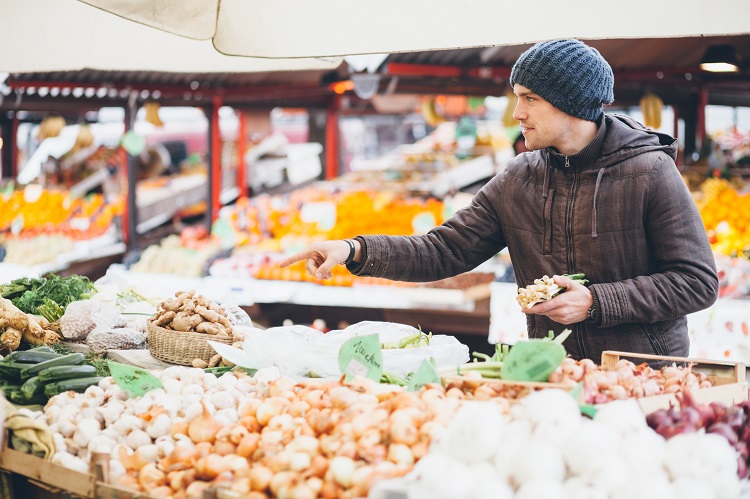 While addiction to substances, such as alcohol, prescription, and illicit drugs, are more commonly understood by researchers and practitioners, the addiction to food has become a new concept that health professionals are attempting to better understand.  The Food Addiction Institute defines food addiction as a disease which causes loss of control over the ability to stop eating certain foods [1].  According to former commissioner of the Food and Drug Administration (FDA), David Kessler, there are an estimated 70 million adults in the United States who are addicted to food [2].   Research is investigating the causes of food addiction, with more recent animal studies showing certain "palatable foods" can create the same types of changes in the reward system of the human brain as alcohol and other widely recognized addictive substances [3].  With the number of adults who struggle with food addiction increasing across our nation, more attention is continually drawn to this important subject.
More recent research out of the University of Georgia has discovered a potential link between the impulsive behaviors that lead people to abuse alcohol or drugs and food addiction.  In this study, which was published in the journal Appetite, researchers studied the levels of impulsivity in over 200 participants through the use of questionnaires.  From the results of the data gathered, researchers were able to determine that impulsive behaviors can lead to food addiction.  Impulsivity might include behaviors that transpire rapidly without consideration of possible consequences that might result, such as self-harming, stealing, destroying property or lying.  Although researchers from this study were able to establish a relationship between impulsive behaviors and food addiction symptoms, more concentrated study in this area is need to further understand the connection.
Doctoral student Cara Murphy, who assisted in this study, noted, "If future research continues to suggest that impulsivity is a key feature in food addiction, developing interventions that can help individuals become more aware of the thoughts and feelings that precipitate impulsive eating behavior may be an important first step in helping individuals to develop healthier relationships with food."  This research study was an important step towards better understanding food addiction, which is becoming problematic for many Americans across our nation.
While addiction to food might not seem as problematic as drug or alcohol abuse, it is a difficult and painful struggle for the sufferer.  Regardless of the drug or substance of choice, whether it is alcohol, an illicit drug, or food, addiction is a painful and vicious cycle.  It may be more difficult to reach out for help for a food addiction, as it is not as commonly treated or understood.  However, greater awareness of food addiction is increasing, and this will help in the creation of effective intervention and treatment methods for individuals who may be struggling.  As with any addiction, there is hope for recovery and the possibility of overcoming the struggle.  Though it may seem like help is as readily available for an addiction to food, support and treatment is accessible and can be the determining factor in reaching recovery.
References:
[1]: The Food Addiction Institute, http://foodaddictioninstitute.org/
[2]: http://berkeley.news21.com/theration/2011/07/27/the-science-of-food-addiction/
[3]: "Physical Craving and Food Addiction: A Scientific Review".  http://foodaddictioninstitute.org/
Blog Contributed by Crystal Karges, MS, RD and Jacquelyn Ekern, MS, LPC
*image courtesy of stockimages at freedigitalphotos.net