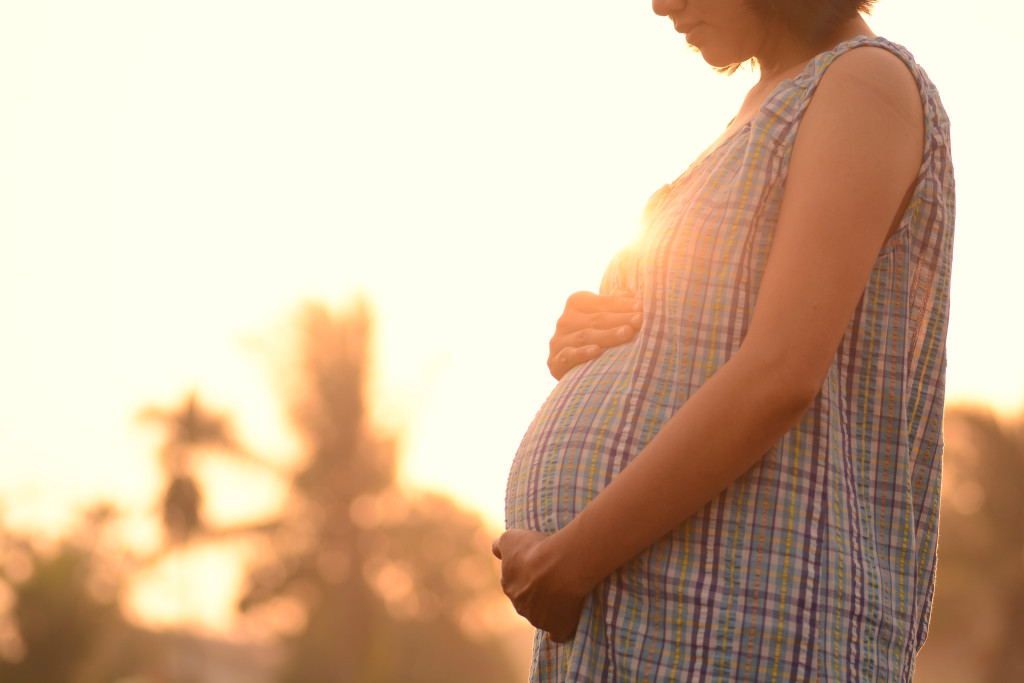 Drug or alcohol use during pregnancy can be dangerous for both mother and child. Sadly, many pregnant women face barriers to getting the treatment they need, including facing criminal charges. But when women receive nonjudgmental, holistic care throughout their pregnancy, they can achieve recovery in a way that is safe for them and their baby.
A Continuing Concern for Pregnant Women
It can be incredibly harmful to both mother and child when a woman uses drugs or alcohol while she's pregnant. However, addiction often overpowers a woman's ability to stop using substances even though she's pregnant.
Between 2011 and 2012, about 16% of pregnant women ages 15-44 in the United States smoked cigarettes, 9% drank alcohol, and 6% used illicit drugs. Additionally, methamphetamine and opioid painkiller use among pregnant women increased over the past decade, while marijuana was the most common illicit drug women used shortly after giving birth [1].
For some, there may be a misconception that women make a conscious decision to use drugs or alcohol during their pregnancies. But it's important to recognize that many women are battling addiction before they become pregnant. And in many cases, they're also suffering from a mental health concern, such as depression or an anxiety disorder, that is worsening their struggles with addiction [1].
The myth of the "maternal instinct" demands that we believe that a woman's desire to protect their child will overrule the pull of an addiction [2]. But addiction is a disease that affects the brain, and it can keep a person — regardless of gender — from behaving the way we expect them to.
Barriers to Treatment
Becoming pregnant while struggling with an addiction might seem hard enough, but women in the U.S. also face ongoing efforts to criminalize substance use during pregnancy. The Guttmacher Institute reports that [3]:
Twenty-five states require healthcare professionals to report a woman if they suspect that she's using drugs while she's pregnant.
Twenty-three states and the District of Columbia consider substance use during pregnancy child abuse.
Eight states require healthcare providers to test for prenatal drug exposure if they suspect that a woman was using substances while pregnant.
Three states consider substance use while pregnant grounds for civil commitment.
While these measures are intended to protect babies from harm, Health & Justice found that they only served to discourage women from seeking addiction treatment during their pregnancies. Researchers conducted life history interviews with 30 recently pregnant women who had used drugs or alcohol while they were pregnant. Many of the women revealed that they had been afraid of losing their children or being punished for using drugs or alcohol during their pregnancies [4].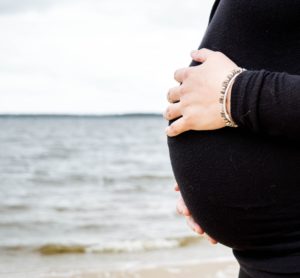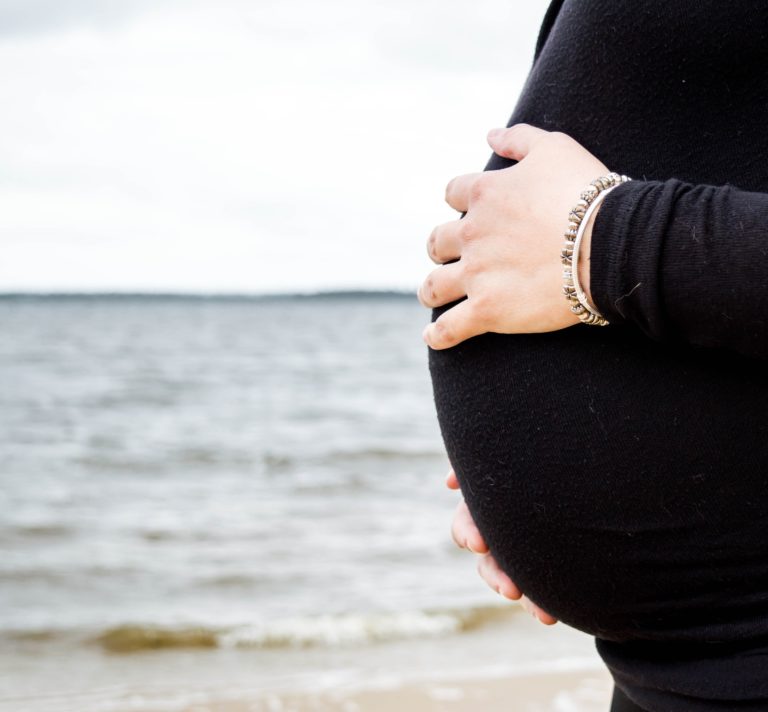 In fact, 73% of the women the researchers interviewed had been afraid that someone would find out that they were using drugs or alcohol while they were pregnant. The most common fear they expressed was facing criminal charges and losing custody of their newborns or older children. This led some of them to isolate themselves from their loved ones, skip their prenatal appointments, or avoid getting prenatal care completely.
Kim told the interviewers, "[…] I denied that I was pregnant. I drank as if I wasn't pregnant, and I denied some more. I kept denying. And I lied — a lot."
While Alice said, "I had stopped talking to everyone, period, because I didn't want the wrong person to go over there and say something. I didn't want them to go do that, and I didn't know who to trust, so I wasn't saying anything."
Rather than protect mother and child from the effects of drugs and alcohol, the threat of punishment can keep both in harm's way. So, how do women get the substance use treatment they deserve while they are pregnant?
Treatment for Pregnant Women over Criminalization
Everyone deserves access to high-quality substance use treatment without the fear of punishment, criminal charges, or losing their children. The American Society of Addiction Medicine (ASAM) recommends that pregnant women and women who have children, along with their partners, should receive affordable, culturally competent addiction treatment that includes [1]:
Compassionate, nonjudgmental perinatal care
Medication-assisted treatment for women who are struggling with opioid addiction
Screening and treatment for coexisting mental health conditions
Treatment that includes partners and family members
Collaboration with a primary care provider, OB-GYN, and other relevant providers
Case management services for children who have been exposed to substances
Child care and transportation services if needed
Comprehensive aftercare support
ASAM also emphasizes that women have a right to a trusting relationship with their providers regarding confidentiality and reporting laws.
Fear and uncertainty should never keep a pregnant woman from getting treatment for an addiction. Fortunately, there are substance use treatment facilities that provide the kind of care ASAM recommends. If you or someone you love is pregnant and seeking addiction treatment, look for a facility that understands how to provide the specialized care pregnant women need to achieve recovery safely — for both the mother and the baby.
Struggling with an addiction while pregnant can be overwhelming and frightening, but there are caring people who want to see you and your child live long, healthy lives free from drugs and alcohol.
---
References
[1] Haug, N.; Ellison, M.; and Mccaul, M. (2014). Substance abuse treatment services for pregnant women: Psychosocial and behavioral approaches. Obstetrics and Gynecology Clinics of North America. 41(2). DOI: 10.1016/j.ogc.2014.03.001.
[2] Gibbens, S. (2018, May 9). Is maternal instinct only for moms? Here's the science. National Geographic. https://www.nationalgeographic.com/news/2018/05/mothers-day-2018-maternal-instinct-oxytocin-babies-science/#close.
[3] Guttmacher Institute. (2021). Substance use during pregnancy. https://www.guttmacher.org/state-policy/explore/substance-use-during-pregnancy#.
[4] Stone, R. (2015). Pregnant women and substance use: fear, stigma, and barriers to care. Health & Justice, 3, 2. https://doi.org/10.1186/s40352-015-0015-5.
---
About Our Sponsor: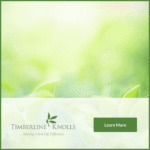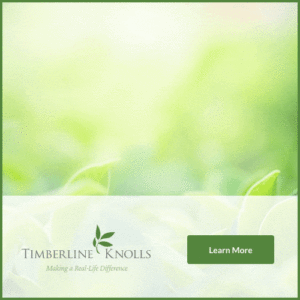 Located outside of Chicago, Illinois, Timberline Knolls Residential Treatment Center provides specialty care for women and adolescent girls who are living with eating disorders, substance use disorders, and various mental health concerns. Our residential treatment and partial hospitalization programming (PHP) help our residents achieve lifelong recovery by combining clinically excellent treatment with spiritual and emotional growth. We provide care that is holistic, personalized, and nurturing, empowering women to be active participants in their wellness journeys.
---
The opinions and views of our guest contributors are shared to provide a broad perspective of addictions. These are not necessarily the views of Addiction Hope, but an effort to offer a discussion of various issues by different concerned individuals.
We at Addiction Hope understand that addictions result from multiple physical, emotional, environmental, and genetic factors. If you or a loved one are suffering from an addiction, please know that there is hope for you, and seek immediate professional help.
Published on February 1, 2021
Reviewed by Jacquelyn Ekern, MS, LPC on February 1, 2021
Published on AddictionHope.com