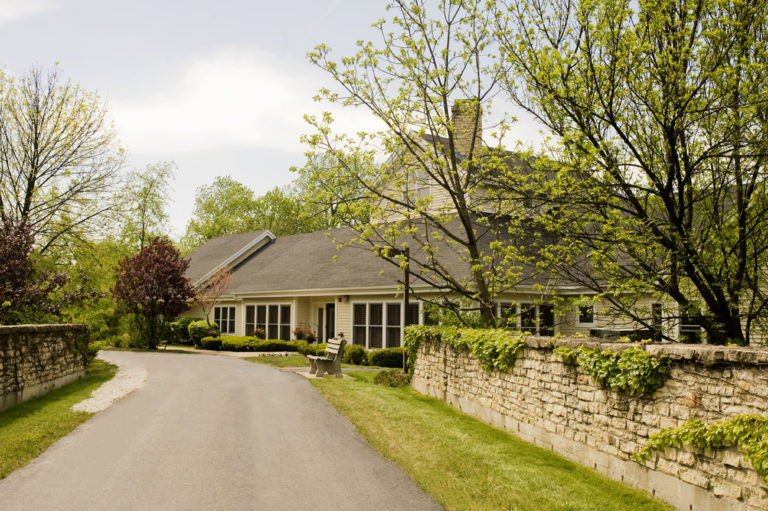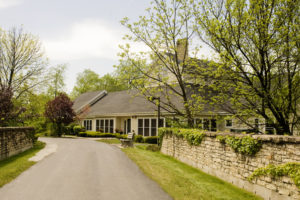 Timberline Knolls, a private residential treatment center, offers a nurturing environment of recovery for women and adolescent girls ages 12 and older, struggling to overcome anorexia nervosa, bulimia, and binge eating disorders. We have helped thousands of women and their families build lifelong recovery and once again feel hope, health and wholeness.
Our holistic approach at our treatment center has proven effective for women and girls suffering with eating disorders, with or without co-occurring disorders such as alcohol abuse, drug addiction, mood disorders, trauma or other co-occurring disorders. Timberline Knolls' highly acclaimed eating disorder treatment staff recognizes how important it is to understand each woman as an individual. An adult PHP, with housing options, is available for adult women as step-down or direct admit.
While providing extensive treatment for addiction, grounded in 12-step facilitation, Dialectical Behavior Therapy, expressive therapies, family systems and spirituality. Timberline Knolls places an emphasis on a holistic, medically informed approach of healing the mind, body, and spirit. For those whose addiction has compromised their relationship with God, we offer specialized Christian programming.
Timberline Knolls treats addiction to the following substances:
Illicit drugs (such as marijuana, cocaine, heroin, methamphetamines)
Alcohol
Prescription drugs (such as Klonopin, Vicodin, Xanax, Oxycontin, Adderall)
Inhalants
Our integrated team of psychiatrists, nurses, addiction counselors and therapists have expertise in treating substance use disorder as well as co-occurring disorders—other emotional, psychological and medical conditions that occur simultaneously.
Addiction Specific Groups
Group therapy is a large part of a resident's treatment experience. In addition to working one-on-one with their dedicated multi-disciplinary treatment team, residents attend the following groups:
Sober Yogis – This is a recovery-focused group that explores the relationship between mindfulness, meditation, and the practice of yoga as a complement to recovery from substance use and other addictive behaviors
Recovery Education: Substance Use – This is a psycho-educational group intended to address the recovery process of individuals struggling with addictions. This group focuses on substance use and process addictions.
Big Book – This is an opportunity to study the AA big book. During this group, residents learn the history, how AA works, and are introduced to recovery stories.
Moms in Recovery – This Timberline Knolls group is to guide and empower recovering moms by applying the 12 steps to both their own recovery process and parenting styles. This group is a safe and non-judgmental space where there is discussion about the consequences of substance use, eating disorders and other addictive behaviors on children.
Adult Children of Alcoholics (ACA) – Issues related to upbringing and other aspects of inter-generational trauma affecting parenting are discussed.
Recovery Principles – This is an opportunity to be introduced to the 12 Principles of Recovery. Residents learn how to practice these principles in every area of life by completing step worksheets, reading literature, exploring the concept of a Higher Power and engaging in group discussions.
Woman's Way Through the 12 Steps – This Timberline Knolls group provides an opportunity to look at the steps through a woman's view and writings. Residents gain a better understanding of the 12 steps through reading, discussion, and worksheets.
Substance Support – This group provides space to process step work, coping with urges, grieving the loss of addiction, or other areas of substance treatment.
Process of Addiction – This is a psychoeducational group about the behaviors surrounding addiction. Discussion includes development of personal characteristics as a result of the addiction, understanding compulsive behaviors and process addictions, and addressing addiction as a toxic relationship.
Relapse Prevention – This group focuses on relapse prevention and incorporates topics such as identifying moderation within a person's schedule, exploring self-care, coping skills, and identifying support networks.
Family Dynamics Group – This group focuses on the family system as its own entity. It explores how the family identifies, interprets and reacts to addiction and other internal/external stressors inside the family structure.
12-Step Participation
In addition to individual, family, group and expressive therapy, a key component of addiction treatment at Timberline Knolls Residential Treatment Center is teaching residents how to engage with the 12 step community. This is facilitated by participating in:
12 Step Meetings – These are open to all residents. Residents can attend off-site meetings when the therapist determines safety.
Intro to 12 Step – This is an opportunity to connect with 12 step programs through literature, recovery stories and peers sharing with others.
In addition to AA, the types of meetings available include Narcotics Anonymous, Overeaters Anonymous, Eating Disorders Anonymous, Al-Anon, Codependents Anonymous, Emotions Anonymous, Celebrate Recovery, and Families Anonymous.
All loved ones of Timberline Knolls residents are encouraged to attend the on-campus Families Anonymous meeting on the second Saturday of the month after visiting hours.
Medical Intervention of Timberline Knolls Residential Treatment Center
To help residents engage in therapy, medical intervention for those struggling with substance use disorders is offered. Medications to assist residents in detoxification and abstinence from their addiction are available and administered by the medical staff.
Virtual Tour
---
Timberline Knolls Treatment Offerings:
Care Level:
Residential, PHP, IOP
Patients Served:
Adults / Adolescent girls
Female Only
Co-Occurring Disorders Addressed: No
Therapies: ACT (Acceptance and Commitment Therapy), Activity Therapy, Art Therapy, CBT (Cognitive Behavioral Therapy), DBT (Dialectical Behavioral Therapy), Integrative Therapy, Trauma-Focused
855-630-2865
[email protected]
Learn More