Recovery Centers of America Outpatient at Voorhees
Commit to recovery and responsibilities with our flexible outpatient program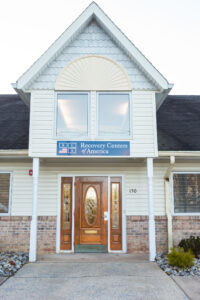 Located less than 10 miles from Philadelphia and Camden, Recovery Centers of America at Voorhees is an accredited drug & alcohol outpatient rehab center that serves those struggling with addiction and co-occurring mental health disorders as well as their loved ones.
Our mission is to save a million lives through our full continuum of care, including drug and alcohol detox and inpatient treatment (available at our other New Jersey centers in Mays Landing and South Amboy) in addition to our outpatient addiction treatment programs.
Outpatient rehab is the key to long-term recovery
Outpatient care at Recovery Centers of America offers the flexibility to receive exceptional substance abuse treatment while fulfilling your other commitments.
Start or continue your recovery journey
Whether you're starting your journey to recovery or looking for ongoing support to maintain sobriety, our caring, licensed masters-level therapists will deliver a comprehensive curriculum in a supportive setting that's convenient for you.
Receive the right level of treatment for you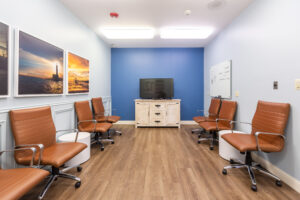 At RCA, our outpatient programs span the full continuum of care including Partial Hospitalization (PHP), Intensive Outpatient (IOP), and General Outpatient (GOP). Office-Based Opioid Treatment (OBOT) is also available.
Choose from in-person, online & hybrid options
You'll receive the same accredited treatment whether you're in-person at our world-class rehab in Voorhees, online via HIPAA compliant video conferencing, or using a combination of both.
Insurance plans are accepted, so treatment is affordable and accessible
We accept most major insurance plans so that our premium care is affordable and accessible. Please call us to confirm whether we take your insurance and to discuss your options to obtain the expert care you need and deserve.
We are here for you and will answer your call 24/7. Detox and residential beds are available today.
Recovery Centers of America also offers superior, evidence-based detox and residential inpatient treatment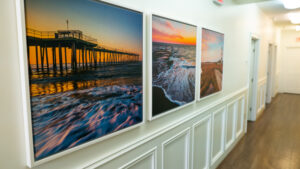 In addition to our outpatient service offerings, Recovery Centers of America offers unparalleled inpatient treatment, including medically monitored detox and residential services. Inpatient treatment gives you time away to rest and rebuild, while developing tools and resources for a lifetime of recovery from drugs and alcohol.
While in our care, you may benefit from the following (note that not all services may be available at all RCA locations):
Specialized programs based on your treatment needs
Evidence-based clinical and medical approaches
Holistic care including yoga, music, and art therapies
Comfortable semi-private rooms
A robust fitness center and homemade nutritious meals
Personalized aftercare planning
More than just great treatment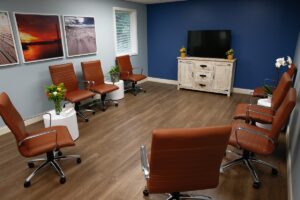 The team at Recovery Centers of America is here to support you every step of the way, answering any questions you may have about treatment and helping you access the care you deserve. We are ready and willing to remove barriers that stand in the way of you getting the help you need. Here's how we go the extra mile:
24/7 admissions
No matter what time of day or night, you can count on us to answer the phone and get admitted into treatment.
Transportation included
No ride? No problem. Our transportation team will take you to and from treatment (included in the cost of treatment).
Treatment wherever you are
If the distance to our center, health concerns, transportation challenges or other personal responsibilities are holding you back, RCA's online treatment is your solution. All you need is a smartphone, tablet, or computer to get started.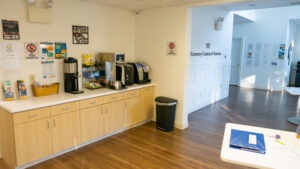 Affordable care
To keep the cost of treatment low, RCA is in-network with most major insurance providers. If you can't afford your deductible or copay, RCA offers interest-free payment plans.
Family support
Because addiction affects the whole family, the recovery process should include them, too. Our variety of family services help you and your family heal and grow together.
Robust Alumni program (aftercare)
When you leave RCA, it's important you know there is a community to support the next steps of your journey. Succeed in your recovery and find belonging with our Alumni Association.
---
Recovery Centers of America Outpatient at Voorhees Service Offerings:
Intervention, Medically-Monitored Detox, Residential Inpatient, Medication Assisted Treatment, Co-Occurring Mental Health Treatment, Family Services, Alumni Association, Specialized Treatment Programs
Patient Types Served:
Adults
Male and Female
Therapies:
PHP, IOP, General Outpatient, Telehealth, Medication Assisted Treatmet, Co-Occurring Mental Health Treatment, Family Services, Alumni Association, Specialized Treatment Programs
Learn More