Sunrise House Treatment Center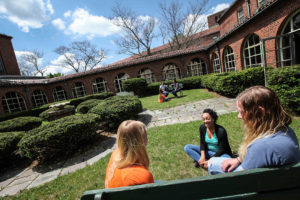 Sunrise House, a treatment center serving the greater New Jersey area, uses an individualized, client-focused approach to provide patients with the best treatment plan.
Group therapies are tailored to the patient's unique experiences. The various levels of care we provide at Sunrise House range from medical detox and residential treatment to outpatient treatment and aftercare planning.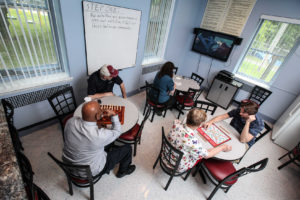 At Sunrise House, you'll participate in various types of group and holistic therapies that are tailed to meet your specific treatment needs.
From trauma-focused treatment and age-specific groups to gender-specific treatment and LGBTQ+ tracks, Sunrise House can provide you with access to relevant information about recovery. You will also have at least one individual therapy session a week.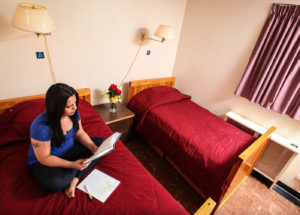 Our facility has a variety of amenities and features that will help you to feel comfortable while in treatment and also help restore both your physical and emotional health.
We're located in an old convent, with historic architecture and scenic views of Sussex County. We also have various amenities, including but not limited to table tennis, an expert culinary staff, basketball, a nutritionist, a fitness center, and more.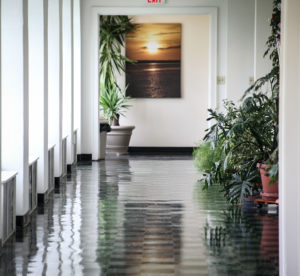 From intake to discharge, you'll have access to discharge planners and alumni coordinators who will work to make sure you have a support network waiting for you to help continue your recovery.
Discharge planning will ramp up as you near the end of your treatment and will focus on tailoring a recovery plan for where you are in the process.
Additionally, you'll have the option of joining Sunrise House Treatment Center's alumni network, which will keep you in contact with the facility staff and with a national network of alumni living in recovery.
---
Sunrise House Treatment Center Service Offerings:
Medical detox, Intensive Rehab, Residential Treatment, IOP, PHP, Outpatient Program (OP)
Patient Types Served:
Adults
Male and Female
LGBTQ Community
Therapies:
CBT, Motivational Interviewing (MI), Co-Occurring Mental Health Treatment, Psychoeducational Groups, Music Therapy
Learn More