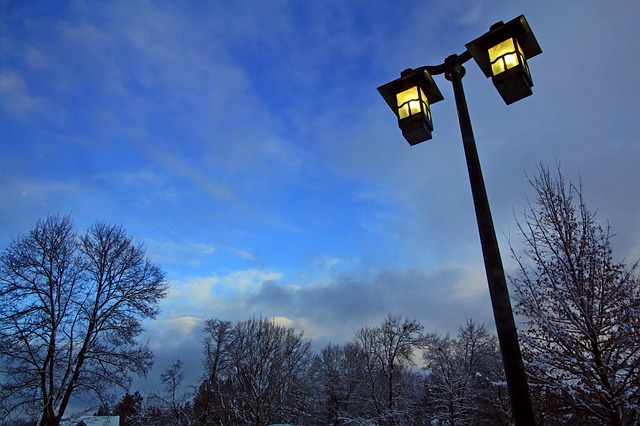 Contributor: Greenleaf clinical team member Erica Smith, M.A., NCC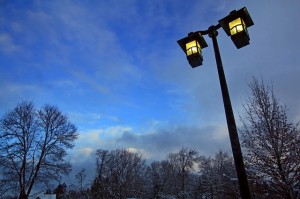 The holidays are typically a time for families and friends to come together and enjoy each other's company as they celebrate the year that has passed. It is a time for relaxing, enjoying time spent with loved ones, and celebrating the spirit of the holidays. But, what if you are in treatment for substance abuse disorder?
For these reasons and more, it can be difficult to come to terms with the need to be engaged in treatment for chemical dependency concerns when the knowledge exists that others are celebrating and enjoying the festivities that are definitive of the holiday season.
Addiction Doesn't Go Away on Its Own
Unfortunately, addiction doesn't take a break during the holidays. When individuals are struggling with an addiction to drugs and/or alcohol, the holidays can be an especially difficult time.
With parties that abound with the presence of alcoholic beverages, it can be difficult for those in recovery to maintain their sobriety. For those who have yet to benefit from recovery, the holidays can serve as a time for overindulgence.
Triggers Can Occur at Any Stage in Recovery
Regardless of where a person is at in regards to his or her addiction, whether the recovery process has already begun, first steps are being made, or he or she has been in recovery for quite some time, the holidays can bring forth many triggers to use substances.
For this reason, many people may find that the safest place for them to be during this time is in an inpatient treatment center. This can be an extremely difficult and heart-wrenching decision to make, which is why it is easy to come up with excuses to refrain from doing so.
Treatment Should Happen as Soon as Possible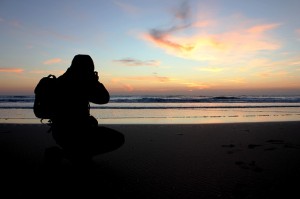 Some individuals may convince themselves that seeking inpatient treatment isn't an option during the holidays because their children are out of school and they need to be home with them.
Others may be concerned about the financial strain that engaging in such treatment could potentially cause when so much money is already being spent on gifts, parties, and things of that nature. Others still may repeatedly tell themselves that they will seek treatment as soon as the holidays are over because there is just too much to do.
However, the more excuses that are made, the more prolonged the problem becomes and the more prominent the detrimental effects of their drug and/or alcohol abuse will become.
Getting Help Should Be Top Priority
While there is no denying the fact that being in inpatient treatment during the holidays is not ideal, one must remember that getting help is of the utmost importance and should be the top priority, regardless of what day of the year it is.
Fortunately, most treatment centers recognize how difficult it can be to be in treatment during the holidays and will therefore create special activities in order to celebrate. Furthermore, most treatment centers allow for family visitation to occur so that patients are still able to spend time with their loved ones.
The Benefits of Inpatient Treatment
While the main, and most obvious benefit, of being engaged in patient treatment during the holidays is the fact that individuals are sheltered from the temptation to use their drug of choice because they do not have the possibility of obtaining any substances.
Yet there are other benefits as well. Being in an inpatient program provides individuals with a set schedule for their day; a schedule that provides them with an ample amount of activities and therapies to engage in so that they are not left alone to feel isolated or bored or to ruminate about their desire to use.
Additionally, being in such a setting allows for constant support to be received from other patients who battling similar struggles. There is an immediate support network established of individuals who can relate first-hand to what others are going through.
Family Involvement in Treatment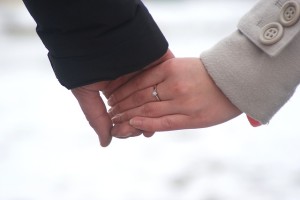 While family involvement is always an extremely important part of a person's recovery process, it is especially so during the holidays.
Although there are countless benefits to being in treatment during the holidays, being away from one's family while knowing that they are all together can be especially difficult.
By making the time to gather family members together and go visit a loved one while he or she is in treatment, it can provide him or her with the boost of encouragement needed to continue to be an active part of the recovery process.
There are many ways in which family members can help and support their loved one, but simply being present is undoubtedly one of the most optimal ways.
Preventing Future Problems from Substance Abuse
Receiving treatment for an addiction to drugs and/or alcohol is imperative in order to prevent future devastation on an individual's life.
While there are many options for treatment available, inpatient programming is often the most beneficial form of care because it allows for a safe and secure environment where a person's only focus has to be on recovery.
If you or a loved one is struggling with an addiction to drugs and/or alcohol, do not use the holidays as an excuse to avoid seeking treatment. Encourage yourself by remembering that receiving treatment now will make all future holidays safer, happier, and more enjoyable.
---
About the Author:
This blog was written by Greenleaf clinical team member Erica Smith, M.A., NCC. Erica has several years of experience working in the treatment field as a clinical therapist and has her Master's Degree in Clinical Counseling Psychology from the American School of Professional Psychology.
---
Site Description:
Greenleaf Hospital is a 73-bed inpatient hospital that provides specialized treatment for adults and adolescents with chemical dependency and behavioral health concerns.
Along with group, family, and individual counseling, Greenleaf's inpatient treatment offers extras such as in-house medical detoxification and medical management of acute psychiatric symptoms. In order to help patients achieve long-lasting goals, Greenleaf also offers an outpatient treatment program that provides partial hospitalization, counseling and group support for children, adolescents, and adults.
---
The opinions and views of our guest contributors are shared to provide a broad perspective of addictions. These are not necessarily the views of Addiction Hope, but an effort to offer a discussion of various issues by different concerned individuals.
We at Addiction Hope understand that addictions result from multiple physical, emotional, environmental, and genetic factors. If you or a loved one are suffering from an addiction, please know that there is hope for you, and seek immediate professional help.
Published on January 1, 2015
Reviewed and Updated by Jacquelyn Ekern, MS, LPC on January 5, 2021
Published on AddictionHope.com