Nova Recovery's years of practical experience with clients suffering from substance and alcohol addiction have allowed for the development of a unique and comprehensive program to help clients get sober and learn the tools to stay sober and happy. Recovery support with a focus on the spirit, clinical support with a focus on the mind, and physical exercise with a focus on the body are the pillars of a 3-fold approach to wellness.
Nova also provides continuing care and offers support during and after treatment. Nova Recovery goes to great lengths to provide for early recovery and to help patients enter the world with the tools and attitudes needed to begin a new grateful and happy life.
Personal Programs
Nova offers a variety of programs in early recovery and throughout the transition into sober living.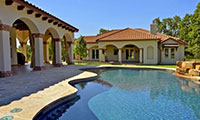 Currently, Nova Recovery offers a 90 day residential treatment program. The National Institute of Drug Abuse website states, "Research indicates that most addicted individuals need at least 3 months in treatment to significantly reduce or stop their drug use and that the best outcomes occur with longer durations of treatment" NIDA.  Nova has recognized most addicts and alcoholics need more time to begin recovery and establish new, healthy habits.
Also, Nova offers the opportunity to continue a positive course of action long after initial residence at one of our Texas Hill Country rehab facilities. With Sober Living facilities, IOP, and an innovative Addiction Monitoring Program that helps families and clients work together to establish proper boundaries and accountability, Nova Recovery can help instill the sober work ethic necessary for success!
Please Call Nova Recovery Now
For A Confidential Consultation
(888) 257-8017
Focus on Recovery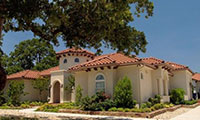 At Nova Recovery, there is a focus on a 12-step immersion process that helps addicts and alcoholics discover more productive ways of thinking and living. The 12 steps are not just words on a page, they are a powerful process for gaining new strength, clearing up past transgressions, and helping people gain a strong sense of happiness and self-worth! Nova Recovery works hard to live and pass on these principles.
Clinical Focus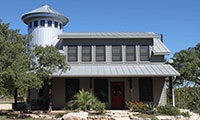 Nova's clinical team combines years of experience treating the underlying issues associated with drug and alcohol abuse and addiction.  They understand a cookie-cutter approach does not work. Addicts and alcoholics may all have many things in common, but the specifics of each client's experience need to be addressed with individualized treatment! That is the defining focus of Nova Recovery's clinical approach.
Some of the varying issues Nova focuses on include:
Chronic Relapse
Dual Diagnosis
Addiction
Alcoholism
Family Conflict
Depression
Anxiety
Grief
Relationship Issues
Using numerous techniques and approaches, the clinical team looks to identify obstacles in the path of recovery. With proper perspective and approach, Nova believes any past or current issue can become an asset in the recovery of a drug addict or alcoholic.
Our compassionate and experienced clinical team dedicates their efforts to helping addicts and alcoholics discover a new happiness. Clients will work with the team to recognize barriers to recovery and learn to move forward toward sober life.
Please Call Nova Recovery Now
For A Confidential Consultation
(888) 257-8017
Gender Specific Treatment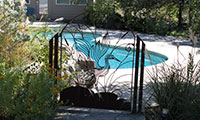 For some recovering addicts and alcoholics, opposite-sex relationships can be a contributing factor in continued relapse. Though we offer varied programming, Nova makes gender-specific treatment available for men and women who would benefit from removing these distractions by being grouped with their own gender.
Relationships are an important and exciting part of life, so Nova's recovery and clinical staff will begin the process of learning to set boundaries and make the kinds of choices that produce more healthy and functional relationships. Time to focus on mental, physical, and emotional improvement away from interpersonal complications can help many clients get the right start.
Family Matters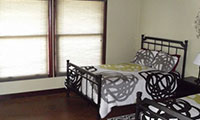 Families of alcoholics and addicts often suffer as much as the clients themselves, and sometimes more. Nova recognizes the importance of family in the process of recovery. There are set visitation times and weekly phone calls to keep in touch. Counselors and coaches will also help clients and family learn to set proper boundaries and support each other without getting in the way of the healing and growth both the client and family need. Success comes from working together, learning together, and loving together.
Please Call Nova Recovery Now
For A Confidential Consultation
(888) 257-8017
What Happens When I Call?
If you or a loved one is suffering from drug addiction and/or alcoholism, calling Nova Recovery is one of the best decisions you can make. Our admissions advisors are caring and kind, and they want to help you and your family find the best place to begin recovery. They are not here to pressure or make decisions for you, instead they will listen to what you have to say, discuss resources, and help you make the decision that is best for your situation. Please call Nova Recovery today to discuss the next step in a new way of living.
888-257-8017
www.novarecoverycenter.com