Timberline Knolls Residential Treatment Center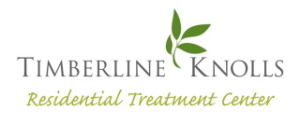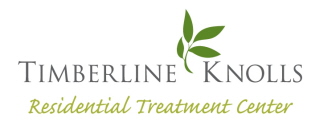 Patients Served: Adults, Adolescents, Female
Care Level: Residential, Outpatient
Co-Occurring Disorders Addressed: Yes
Start Your Recovery Today: 630-755-5173

---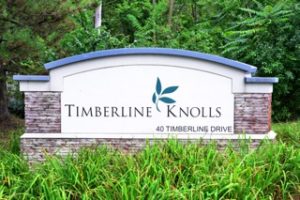 Timberline Knolls Residential Treatment Center is located on 43 beautiful acres just outside Chicago. This peaceful campus offers a nurturing environment of recovery for women and girls ages 12 and older struggling to overcome substance use disorders, eating disorders, mood disorders, trauma and co-occurring disorders.
While providing extensive treatment for addiction, grounded in 12-step facilitation, Dialectical Behavior Therapy, expressive therapies, family systems and spirituality, Timberline Knolls places an emphasis on a holistic, medically informed approach of healing the mind, body, and spirit. For those whose addiction has compromised their relationship with God, we offer specialized Christian programming.
Timberline Knolls treats addiction to the following substances:
Illicit drugs (such as marijuana, cocaine, heroin, methamphetamines)
Alcohol
Prescription drugs (such as Klonopin, Vicodin, Xanax, Oxycontin, Adderall)
Inhalants
Our integrated team of psychiatrists, nurses, addiction counselors and therapists have expertise in treating substance use disorder as well as co-occurring disorders—other emotional, psychological and medical conditions that occur simultaneously.
Addiction Specific Groups
Group therapy is a large part of a resident's treatment experience. In addition to working one-on-one with their dedicated multi-disciplinary treatment team, residents attend the following groups:
The Stages of Recovery, Addiction Specific Group is a psycho-educational and experiential group that focuses on chemical dependency and process addictions and addresses the recovery process.
Recovery Principles introduces residents to the 12 Principles of Recovery with a goal of learning how to practice these principles in every area of life. Residents complete step worksheets, read literature, explore the concept of a Higher Power and engage in group discussions.
Relapse Prevention reviews aspects of creating a relapse prevention plan by identifying support networks, triggers, and coping skills.
Big Book helps residents understand the basic text for Alcoholics Anonymous (AA).
Moms in Recovery Group helps mothers understand the impact of substance use, eating disorders and other addictive behaviors on their children.
Recovery Actions is a daily therapeutic community forum for residents to reflect and share their successes and challenges of the day.
Recovery Stories offers a real opportunity for residents, alumnae or other members of a recovering community to share experiences and strength and hope with others at Timberline Knolls.
The Interpersonal Relationship Group addresses love and sex addiction, and co-dependency.
The Family Dynamics Group focuses on the family system as its own entity. It explores how the family identifies, interprets and reacts to addiction and other internal/external stressors inside the family structure.
12-Step Participation
In addition to individual, family, group and expressive therapy, a key component of addiction treatment at Timberline Knolls is teaching residents how to engage with the 12 step community. This is facilitated by participating in:
Seven off-site meetings per week. Temporary sponsors are available at each AA meeting to offer sponsorship to Timberline residents.
Eight on-site meetings per week.
Daily on-lodge 12 Step meetings for residents who aren't able to attend off-lodge meetings.
In addition to AA, the types of meetings available include Narcotics Anonymous, Overeaters Anonymous, Eating Disorders Anonymous, Al-Anon, Codependents Anonymous, Emotions Anonymous, Celebrate Recovery, and Families Anonymous.
All loved ones of Timberline residents are encouraged to attend the on-campus Families Anonymous meeting on the second Saturday of the month after visiting hours.
Medical Intervention
To help residents engage in therapy, medical intervention for those struggling with substance use disorders is offered. Medications to assist residents in detoxification and abstinence from their addiction are available and administered by the medical staff.
Leadership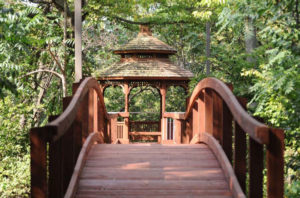 At the helm of Timberline Knolls is SooMi Lee-Samuel, MD, a triple board-certified psychiatrist who specializes in treating addiction, eating disorders, trauma/PTSD, and co-occurring disorders.
As Medical Director at Timberline Knolls, she supervises the medical staff and carries out the overall vision and direction for the treatment program, working collaboratively with primary and family therapists, expressive therapists, nutritionists, and other treatment team members.
Dr. Lee-Samuel attended Wellesley College in Massachusetts, the University of Cincinnati College of Medicine and the University of Chicago Harris School of Public Policy. She is a member of the American Academy of Child and Adolescent Psychiatry and the Academy for Eating Disorders. She is the medical liaison for the Heartland Chapter of the International Association of Eating Disorder Professionals.
Dr. Lee, and the entire addictions treatment team, know the power of 12 step recovery as a critical piece of a comprehensive treatment approach to help even the most hopeless of residents to heal.
630-755-5173
www.timberlineknolls.com