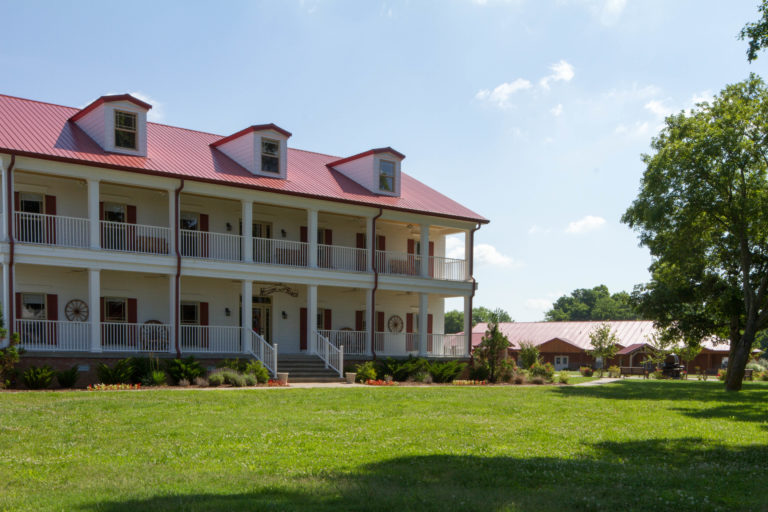 At The Ranch TN, we believe that the first step to a new life is asking for help. Once clients come to our treatment center with a commitment to change, we create an engaging, customized treatment plan featuring evidence-based therapies and beneficial activities.
Why We Exist
The Ranch Tennessee is a primary mental health treatment center that offers a number of treatment programs for mental health disorders and substance abuse. These conditions go together more often than not, so our team is dedicated to treating both. With additional programs focusing on trauma recovery, eating disorders and sex addiction, The Ranch holds space for every aspect of your recovery.
What Makes Us Different: Involved Trauma Recovery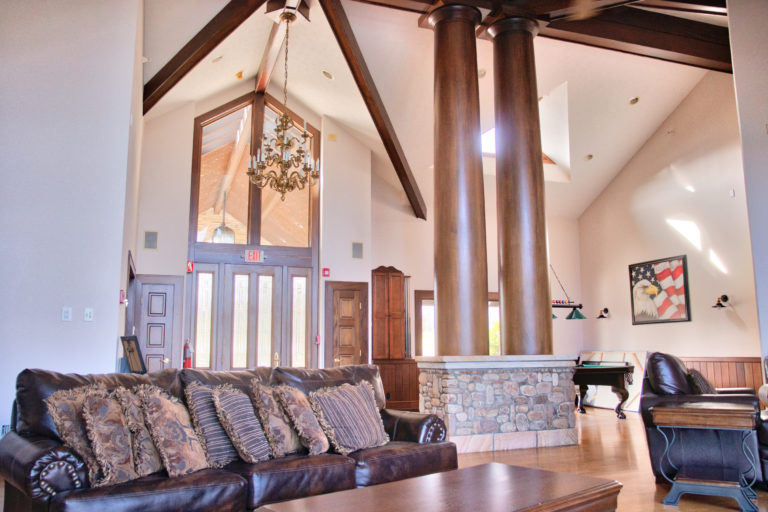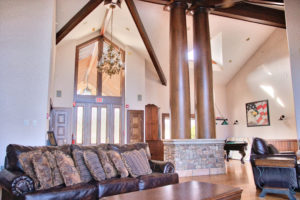 Many people with addictive disorders have experienced psychological trauma. At The Ranch, we believe that you cannot move through your addiction without addressing your past experiences.
The most effective addiction and trauma treatment is highly personalized and carefully paced for the needs of each individual and where they're at on their recovery journey. So if you're in need of treatment and have had trauma in the past, we offered weekly groups focused on addressing trauma and make it an active part of our recovery treatment plans.
Unique Treatment Programming: Equine Therapy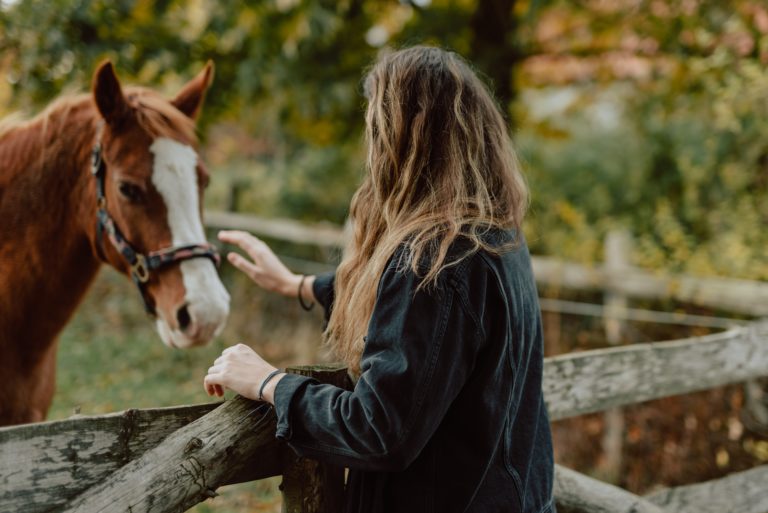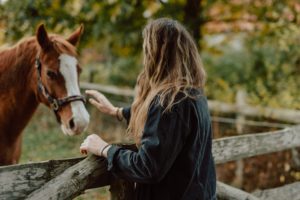 Also known as "horse therapy", Equine Therapy is a form of experiential therapy. Our equine-assisted therapy program in Tennessee can provide an invaluable opportunity to connect therapeutically with horses. In just a short time, you can build a unique and special relationship with your horse.
This therapy can boost:
Self-esteem
Personal accountability
Social interactions
Moral responsibility
Certified equine therapists conduct equine therapy sessions. Despite some misconceptions, an equine therapy program doesn't involve riding horses.
What We're Proud Of: Eating Disorder Therapy
The Women's Eating Disorder Recovery Center at The Ranch is a place of nurturing and healing. The Ranch offers individualized treatment for women ages 18 and older who suffer from anorexia, bulimia nervosa and binge eating disorders, as well as other presenting co-occurring disorders.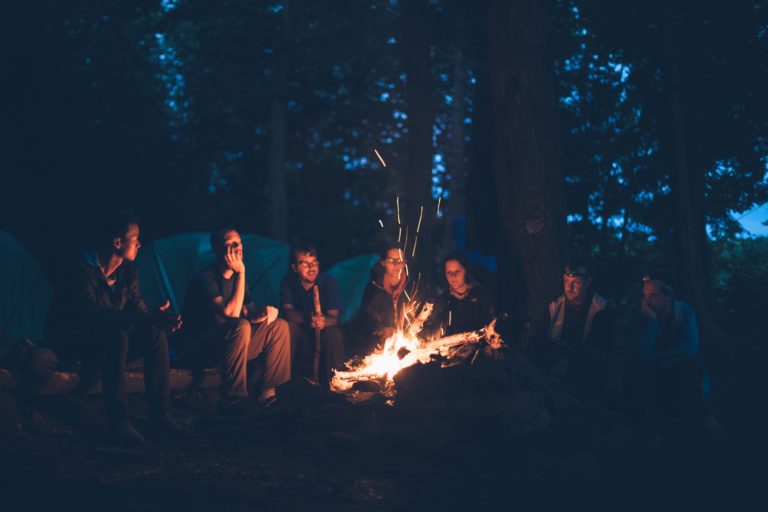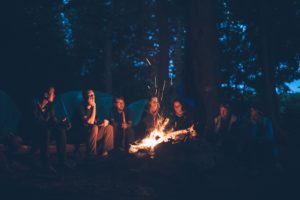 These co-occurring disorders can include post-traumatic stress disorder, substance abuse or dependence, mood/anxiety disorders, self-injury, other process addictions, and/or personality disorders.
The program is small and individualized in order to better aid in facilitating the healing process. Clients are attended to by an experienced team of physicians, clinicians, psychiatric nurse practitioners, and registered dieticians.
What We're Growing: The Sexual Recovery Program at The Ranch (SRP)
Sex addiction is a complex compulsive behavior that can negatively impact relationships, mental and physical health, and everyday life of the person suffering. At The Ranch, our experienced treatment team not only provides the tools needed to eliminate concerning sexual behaviors, but we also treat co-occurring disorders such as depression and anxiety.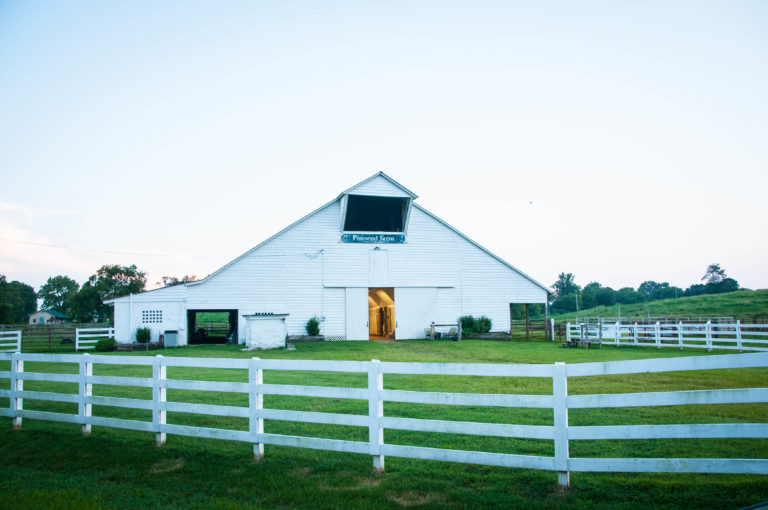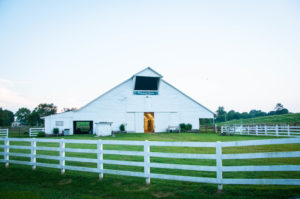 The Sexual Recovery Program has been one of the nation's leading residential sex and love addiction treatment programs. The six-week program is male-only and aims to break denial, define sobriety and identify the negative consequences of past behaviors. Once you complete the program you are then welcomed into a SRP Alumni Group for continued support.
Located only 45 minutes from Nashville, the location is scenic and rustic, offering a calming backdrop so you can focus on your journey.
Of course, recovery won't happen overnight. Learning how to transform conditioned negative thoughts and behaviors takes time. Therefore, The Ranch Tennessee offers a full continuum of care to ensure clients receive the comprehensive treatment necessary to foster change. A better life is waiting, we can help.
---
The Women's Eating Disorder Recovery Center at The Ranch Treatment Services:
RTC, IOP, Detox, Telehealth, Mental Health Primary, Addiction Treatment, Dual-Diagnosis
Patient Types Served:
Adults
Female Only
Therapies:
DBT, ACT, EMDR, Family Therapy, Individual & Group Therapy, Alumni programming, Equine Assisted Psychotherapy, Adventure Therapy, Energy Healing, Meal-time Support, Social Learning Model Activities
888-465-6223
[email protected]
Learn More