RiverMend Health Centers is committed to delivering safe and high quality treatment for individuals who are facing some of life's greatest challenges. Everyone suffering from addiction is different, with a variety of factors including genetics, external pressures, past trauma and exposure to addictive substances. It is also very common to have a co-occurring mental health condition such as depression, anxiety, or post-traumatic stress disorder.
Care Level: IOP, PHP, Family Treatment, Individual Counseling, Relapse Prevention, Recovery Planning, Coaching, Spiritual Care
---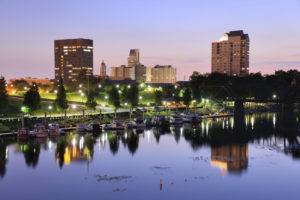 RiverMend Health Centers provide a comprehensive array of behavioral health services, including the evaluation and diagnosis of addiction, co-occurring conditions and other types of mental health disorders.
Led by board-certified physicians and licensed clinicians, RiverMend Health serves the entire state of Georgia with convenient locations in Atlanta and Augusta. RiverMend's neuroscience-driven care model combines medically rooted best practices with holistic approaches that focus on improving the person as a whole.
Through RiverMend's unique affiliations with a leading academic medical centers and nationwide treatment facilities, the Georgia addiction treatment provider can successfully evaluate, diagnose and treat a wide variety of conditions.
RiverMend's Approach
RiverMend Health Centers are committed to delivering safe and high-quality treatment for individuals who are facing some of life's greatest challenges. Everyone suffering from addiction is different, with a variety of factors in play, such as:
Genetics
External pressures
Past trauma
Exposure to addictive substances
Unfortunately, is also very common for these individuals to have a co-occurring mental health condition such as depression, anxiety or post-traumatic stress disorder.
At RiverMend Health Centers, programs are delivered by board-certified physicians and experienced clinical and support staff. RiverMend's clinicians perform a thorough medical and psychiatric evaluation to properly match treatment to the patient's condition, ensuring that any co-occurring mental health issue is identified and treated along with addiction.
For situations that require 24/7 care and monitoring, RiverMend can arrange for residential treatment or inpatient detox at the Medical College of Georgia at Augusta University.
RiverMend's patients have access to experts in various fields, including addiction, weight management and eating disorders. RiverMend's goal is to develop a comprehensive recovery strategy for each patient in order to help them discover a happier, healthier and better quality of life.
For Expert Treatment from RiverMend,
Call 844-871-3187 Now
Expert, Well-Rounded Clinical Team
RiverMend Health Centers has assembled a world-class clinical team that includes experts in the fields of:
Behavioral health
Addiction
Neurology
Epidemiology
Psychology
Psychiatry
Led by Medical Director Stacy Seikel, M.D., RiverMend's clinical staff addresses all aspects of an individual's overall health and well-being. This process includes identifying underlying causes that may be contributing to the addiction and mental health disorder, as well as situational and environmental triggers.
Based on a comprehensive evaluation, RiverMend's professional team develops an individualized recovery plan for the new patient and implements every phase of treatment from initial intake through ongoing aftercare.
Together, RiverMend's board-certified and licensed professionals are advancing a new paradigm for behavioral health treatment, and in the process setting new standards for how recovery and rehabilitation are delivered and managed.
Addiction Treatment Services: Levels of Care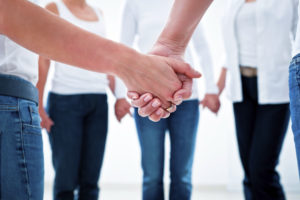 From psychiatric evaluations to detox and all the way to aftercare, RiverMend Health Centers offer a continuum of care to those suffering from addiction and mental health disorders. The following services are available at RiverMend's treatment centers in Georgia:
Detoxification
Detox is often the first and most important step in the recovery process. RiverMend Health Centers craft a personalized detox, evaluation and stabilization program for each client in order to help them through the withdrawal phase and be ready for follow-up, ongoing treatment. RiverMend follows the American Society of Addiction Medicine's guidelines for matching the intensity of treatment to the severity of the patient's illness.
Intensive Outpatient Program (IOP)
RiverMend's intensive outpatient programs are flexible and the perfect option for those who want to live at home and go to work or school while still receiving high-quality clinical and holistic treatment several times per week.
Partial Hospitalization Program (PHP)
If the patient needs to be more closely monitored than an outpatient program allows – but not to the level of inpatient treatment – RiverMend's partial hospitalization program is a great option. This program offers the same treatment intensity as acute inpatient care, but without requiring the patient to stay in our facility overnight.
Family Counseling
The family will undoubtedly play a major role in the patient's ongoing success in recovery. Therefore, RiverMend's counselors engage with and involve the whole family during their loved one's time in treatment. This involves helping the family and the patient identify relapse triggers, as well as better educating family members about the disease of addiction.
Relapse Prevention
After intensive outpatient and/or partial hospitalization care, RiverMend helps patients avoid relapse by placing them in outpatient support groups and establishing a positive support network. RiverMend offers treatment for up to 5 years, and relapse prevention treatment and education are crucial to the the company's mission to help people stay sober long term.
Individual and Group Counseling
Individual and group counseling and therapy are available to patients at RiverMend Health Centers during the intensive outpatient, partial hospitalization and aftercare phases of recovery. RiverMend's counselors are adept at getting to the root of patients' substance abuse issues while teaching them tools and strategies to remain sober for years to come.
Specialized Programs
RiverMend Health Centers cater to recovering addicts of all backgrounds, with special treatment options for certain communities.
Non-Opioid Pain Management Program
If you are suffering from chronic pain and recovering from addiction to prescription pain medication, RiverMend Health Centers have a program for you. RiverMend works to restore physical, mental and spiritual balance, without the use of surgery, narcotics or opioids. If someone is addicted to an opioid, the last thing they're going to want is another opioid like methadone or Suboxone to break that initial addiction. This is why, in detox and beyond, RiverMend offers a non-opioid pain management track.
Compassionate Care for Women
RiverMend's compassionate and experienced staff provides women with a platform to share their story, find their voice, develop sobriety tools and foster hope. RiverMend's treatment program acknowledges and addresses the issues women face, including relationships, family roles, health, trauma and even co-occurring eating disorders. Within a gender-specific environment, women can freely explore issues among peers and develop tools to overcome unique challenges directly and indirectly related to addiction.
Ongoing Aftercare
The journey to a healthy, balanced life requires an unrelenting focus on personal wellness as well as the knowledge, tools and self-awareness to manage one's health day by day. Environmental and social triggers can move someone toward relapse if his or her support system does not remain strong enough to keep it in check. To ensure a lasting recovery, RiverMend Health Centers' dedicated treatment team creates individualized plans to help patients recognize triggers, practice self-care, participate in ongoing support groups, and build a network that supports a healthy lifestyle.
LGBTQ Recovery Track
RiverMend Health Centers are dedicated to offering a safe, supportive and affirming environment to those from the LGBTQ community. In addition to RiverMend's comprehensive programs, the Georgia-based rehab provider offers an optional track that centers on the unique needs of LGBTQ individuals. RiverMend has created this special offering for those who may have been avoiding rehabilitation due to fears of persecution or discrimination in a formal treatment environment.
To Learn More About RiverMend Health Centers, call 844-871-3187 or visit www.rivermendhealth.com.