River Oaks Treatment Center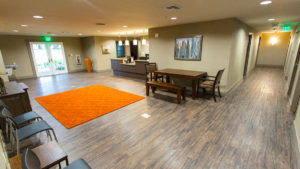 Servicing the greater Tampa area, River Oaks fully understands that each of our patients is an individual with individual needs. This is why we offer personalized treatment programs as well as a continuum of care with several different levels of treatment including medical detox, inpatient rehab, residential treatment, and more.
You can move through different levels of care as you progress in your recovery without having to leave River Oaks. We focus on offering you a customized care plan that ensures your needs are met and you have the best possible shot at long-term recovery.
According to the National Institute on Drug Abuse, substance use disorders are primarily treated with counseling and behavioral therapies. Therapies are extremely effective for treating addiction.
We understand that different people respond better to different types of therapies based on a number of variables, such as time spent in treatment, presence of co-occurring disorders, and the types of drugs abused.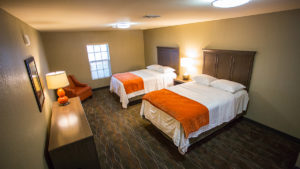 As such, we offer a full spectrum of therapies that allow our clients the privilege to receive the best care possible for their needs as well as the opportunity to refocus their lives in the way that is most effective for them.
Our facility offers a number of features and amenities that range from massage therapy to art and music therapy—all of which have been found to be effective for individuals recovering from addiction and trauma.
In addition, we offer private and semi-private rooms, full beds with pillow-top mattresses, and other perks to make your stay as comfortable as possible. We want to give you all the necessary tools to allow you to relax and focus first and foremost on your recovery.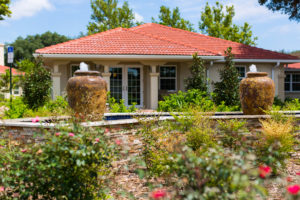 We know just how important it is to remain connected to support when you leave rehab. River Oaks will not leave you searching for support after your treatment is over.
River Oaks Treatment Center staff is dedicated to helping you build an appropriate aftercare program before you leave our facility and providing you with the support you will need during your next several months and years in recovery. Your aftercare planning begins the moment you enter treatment. When you leave, you'll do so with a plan in hand.
---
River Oaks Treatment Center Service Offerings:
Medical detox, Intensive Rehab, Residential Treatment, IOP, PHP
Patient Types Served:
Adults
Male and Female
Veterans, First Responders, Pregnant women (except opiate treatment), Patients with chronic mental illness, LGBTQ Community
Therapies:
Eye Movement Desensitization and Reprocessing (EMDR), Rational Emotive Behavior Therapy (REBT), DBT, CBT, Motivational Interviewing (MI), Family Therapy, Co-Occurring Mental Health Treatment, Psychoeducational Groups, Art Therapy, Pet Therapy, Music Therapy, Recreational/Outdoor Therapy
Learn More