Recovery Centers of America at Bracebridge Hall
Bringing world-class addiction treatment to Maryland
Located on the Delmarva Peninsula roughly half-way between Wilmington, DE and Baltimore, MD, Recovery Centers of America at Bracebridge Hall is an accredited drug & alcohol rehab center that serves those struggling with addiction and co-occurring mental health disorders as well as their loved ones. Our mission is to save a million lives through our full continuum of care, including drug and alcohol detox, inpatient, and outpatient addiction treatment.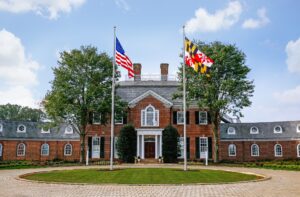 With Recovery Centers of America, there is hope and recovery is possible. The tens of thousands of happy, healthy individuals who began their journeys at RCA are the living proof. Our team is here to guide, inspire, and support you as you leave behind your addiction to beer, wine, liquor, fentanyl, opioids, meth, or other addictive substances, and begin a new way of life.
Newsweek recognized Recovery Centers of America at Bracebridge Hall as a top addiction treatment provider
Six RCA treatment facilities have been ranked among the best in the country by Newsweek Magazine's "America's Best Addiction Treatment Centers 2022", including Bracebridge Hall. This is the third consecutive year that Recovery Centers of America treatment centers have received the prestigious Newsweek designation in their respective communities for quality of service, reputation, and accreditation.
Recovery Centers of America offers superior, evidence-based detox and residential inpatient treatment
Our team at RCA passionately believes that every person with the disease of addiction deserves life in recovery. Recovery Centers of America at Bracebridge Hall is setting a new standard for addiction treatment in Maryland.
Addiction treatment tailored to you
We threw out the one-size-fits all approach, so you can get the individualized care you need and deserve. In addition to our core curriculum, we offer multiple specialized treatment programs, holistic care including yoga, music and art therapies, and personalized aftercare planning.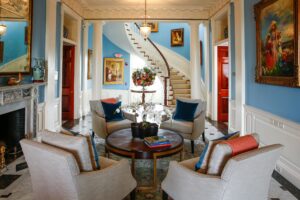 Our clinical care model is innovative, founded on science, and delivered with compassion and respect. We will be by your side through the full continuum of care, including:
Medically supervised drug and alcohol detox
Residential inpatient treatment
Outpatient treatment (offered both in-person and via telehealth)
Medication-Assisted Treatment for opiate, opioid and alcohol addiction
An active alumni association with recovery meetings, sober events & more
Backed by science & medicine
With cutting-edge science and medicine behind us, we treat addiction through evidence-based clinical and medical approaches that address the source, symptoms, and contributors of substance use and mental health disorders.
Our team of experts is here for you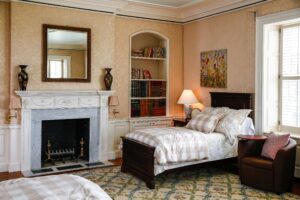 Many of us at RCA are in recovery and know what it's like to be in your shoes. So, you can expect to be treated with empathy and understanding. Once you're in our care, our team of masters-level clinicians and experienced staff will stand by your side and treat you and your family with compassion, dignity, and respect.
Insurance plans are accepted so treatment is affordable and accessible
We accept most major insurance plans so that our premium care is affordable and accessible. Please call us to confirm whether we take your insurance and to discuss your options to obtain the expert care you need and deserve.
We are here for you and will answer your call 24/7. Detox and residential beds are available today.
You don't need to travel far to access our world-class addiction treatment facility
Recovery Centers of America offers the comfort of unmatched amenities like no other center in Maryland, so you can focus on one thing—your recovery. Situated on 560 picturesque acres along the Sassafras River, Bracebridge Hall and its stunning location serve as a sanctuary for those looking to overcome the disease of addiction and its chaos.
While at our beautiful treatment center, you can enjoy semi-private bedrooms with ensuite bathrooms, comfortable lounges and group rooms, a modern fitness center, and homemade nutritious meals. Rest assured, you will be comfortable during your stay, enjoying our 5-star accommodations.
Address the disease of addiction holistically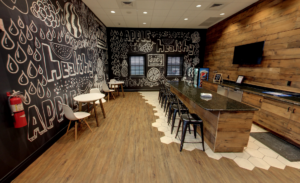 Substance use affects the body, mind, and spirit. Through our comprehensive approach to treating addiction, our team will help you address all aspects of the disease so you can restore your physical, spiritual, and mental health. This may include the following (note that not all services may be available at all RCA locations):
Biopsychosocial, Medical & Psychiatric Evaluations
Specialized Therapy for Co-Occurring Disorders
Individual, Group, and Family Therapy Sessions
Dialectical Behavioral Therapy (DBT)
Psychiatric Care
24/7 Medical Supervision
Immersive 12-Step Programming
Interactive, Skill-Based Workshops
Mindfulness & Meditation
Fitness, Yoga, Music, and Art Therapies
Diet, Nutrition, & Wellness Coaching
Spiritual Services
WorkFlex: Maintain Work/School Obligations
More than just great treatment
The team at Recovery Centers of America is here to support you every step of the way, answering any questions you may have about treatment and helping you access the care you deserve. We are ready and willing to remove barriers that stand in the way of you getting the help you need. Here's how we go the extra mile:
24/7 admissions
No matter what time of day or night, you can count on us to answer the phone and get admitted into treatment.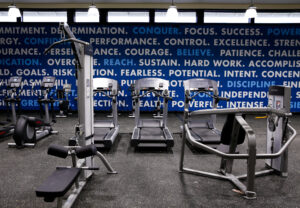 Transportation included
No ride? No problem. Our transportation team will take you to and from treatment (included in the cost of treatment).
Affordable care
To keep the cost of treatment low, RCA is in-network with most major insurance providers. If you can't afford your deductible or copay, RCA offers interest-free payment plans.
Family support
Because addiction affects the whole family, the recovery process should include them, too. Our variety of family services help you and your family heal and grow together.
Intervention services
With a 90% success rate at getting a loved one into treatment, our Certified Intervention Professionals work with you to build a team and to deliver a clear-cut plan to help your loved one.
Robust Alumni program (aftercare)
When you leave RCA, it's important you know there is a community to support the next steps of your journey. Succeed in your recovery and find belonging with our Alumni Association.
---
Recovery Centers of America at St. Charles Service Offerings:
Intervention, Medically-Monitored Detox, Residential Inpatient, PHP, IOP, General Outpatient, Telehealth, Medication Assisted Treatmet, Co-Occurring Mental Health Treatment, Family Services, Alumni Association, Specialized Treatment Programs
Patient Types Served:
Adults
Male and Female
Therapies:
CBT, DBT, holistic care (including yoga, music, and art therapies), individual therapy, group therapy, family therapy & couples counseling
Learn More