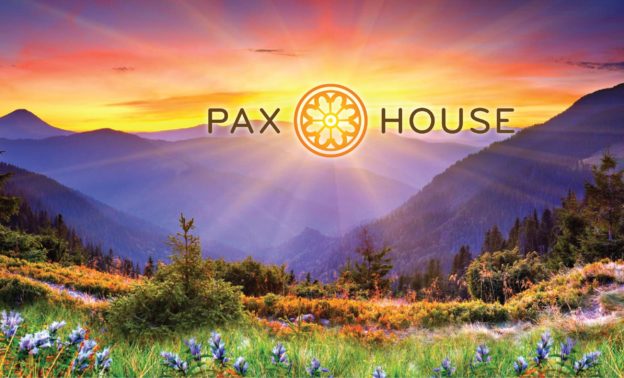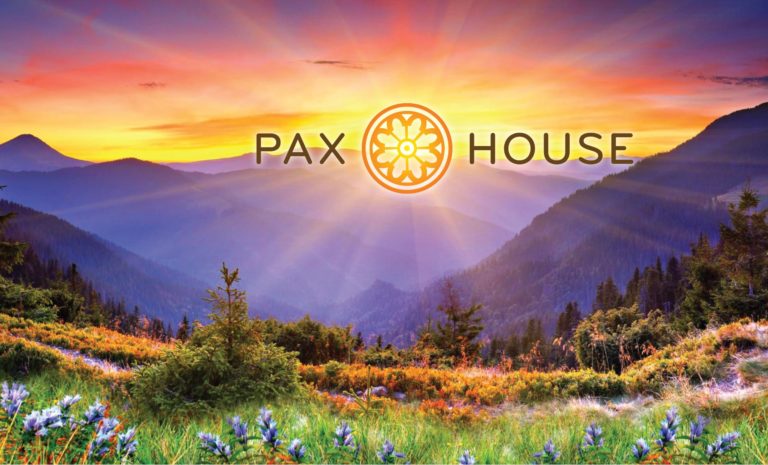 Pax House provides a uniquely peaceful and embracing atmosphere for those learning how to overcome drug and alcohol addiction. Our facility, located in the foothills of Altadena in Southern California, offers a comfortable home-like environment for any individual seeking treatment in the Pasadena and Los Angeles area.
Here, we are able to facilitate client-centered treatment programs varying in length, tailored to the needs of each person, utilizing proven treatment modalities to impart the deeper change necessary for lasting recovery.
At Pax, we are able to offer intensive outpatient services, outpatient services, and dual-diagnosis addiction treatment. Pax House is licensed and certified by the State of California Department of Healthcare Services in all the aforementioned levels of care, possesses a 3-year CARF accreditation, and is a CCAPP Program of Distinction.
Additionally, we offer multiple sober living locations for both men and women where our clients can continue building a foundation for their recovery within the community at large, developing relationships and dreams to propel them forward into a new way of living.
Pax House provides evidence-based treatment for alcohol abuse and drug addiction. Our treatment program utilizes a holistic approach that imparts the skills necessary to overcome addiction. We employ proven treatment modalities that include individual and group psychotherapy, educational groups, 12-Step programs, and complementary, alternative therapeutic activities such as yoga, meditation, art therapy, and hiking.
We place a priority on educating our clients on their disease so that they understand what led to its development and what they can actively do to prevent relapse. We provide weekly family groups and encourage family counseling sessions to help mend and improve each person's familial relationships.
Pax House is qualified to provide treatment for dual diagnosis clients as well. Recovering from an addictive disorder can be especially complex when a mental health condition is a contributing factor. Patients with a dual diagnosis need specialized treatment to recover from both their substance abuse issues and their psychological disorder in order to prevent relapse.
Our rehabilitation facility offers the supportive environment and necessary tools for patients with a dual diagnosis to successfully face their individual challenges. General rehabilitation treatment may not be enough for people suffering from unique issues and difficult circumstances. When addiction treatment is designed specifically for those with mental illnesses they are more likely to make a full recovery and remain sober long after completing their program.
Individual counseling is one of the most important aspects of recovery for any patient dealing with a dual diagnosis. Therapy in a one-on-one environment can help them identify the issues that contribute to their addiction as well as those that are related to their mental health disorder.
Patients with co-occurring disorders can benefit most from cognitive-behavioral therapy because it helps them manage their symptoms by learning to adapt their behavior and cognitive processes. Psychotherapy gives them the tools and the ability to replace harmful patterns with healthier habits.
The individual attention a patient receives in their therapy sessions can be instrumental in their recovery from both addiction and mental illness. People suffering from addiction may struggle with their interpersonal skills and psychological conditions can also interfere with healthy social relationships.
Regular sessions of group therapy can be helpful in allowing patients to share their feelings with peers in a safe environment and improve their ability to relate to others.
We have experienced, licensed, and certified clinicians and staff members that focus their attention on meaningful interactions with each client. The entire staff works together to not just provide the highest level of treatment, but also to serve as personal role models for living happy, fun, healthy, and sober lives.
Each of our staff members is in recovery themselves and are able to effectively communicate their experience with each client on a personal and relatable level. At Pax House, our staff has years of experience in helping each client foster love for themselves which in turn reverberates throughout the treatment community for one another.
The Pax House clinical team utilizes a number of techniques to effectively help each client discover, explore, and develop intrinsic motivations for change and the actions required to maintain meaningful recovery.
We do so by engaging clients in techniques such as Motivational Interviewing, Cognitive Behavioral Therapy, addiction education, relapse prevention, and psychotherapy among others. Through individual counseling and group processes, individuals are able to identify their disease, relate to others, and find fresh perspectives to overcome.
Early recovery is difficult. But by instilling positive and lasting change reinforced through close individualized and personal attention, we help our clients transform into a beacon of serenity in the saturated landscape of residential treatment facilities in California.
California State Listing Info: http://www.dhcs.ca.gov/provgovpart/Documents/Status_Report_July_2016.pdf – Page 96
---
Address:
2052 N. Lake ave, Suite F
Altadena CA 91001
Phone: (626) 398-3897
Website: www.paxhouse.org
Accept all PPO insurance and private pay.
Can provide referrals for non-PPO coverage and/or if facility is full.
Care Level: IOP, Sober Living, Dual-Diagnosis Addiction Treatment
Treatment Options: CBT, Motivational Interviewing, Holistic Treatment, Individual and Group Psychotherapy, Educational Groups, 12-Step Programs, Alternative Therapeutic Activities ie: Yoga, Meditation, Art Therapy, Hiking
Learn More