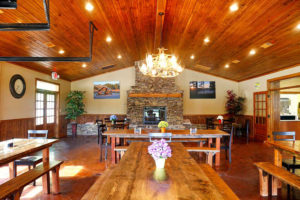 At Oxford, your treatment won't be one-size-fits-all. We know that every person has a unique story and unique goals for recovery. You'll receive a personalized treatment plan, created for you by our caring and qualified team, tailored to your individual goals and needs.
Our continuum of care will ensure that you'll have every step of treatment you need. Whether you need medical detox, a stay in a residential program, or an intensive outpatient program, you'll find a comprehensive program at Oxford.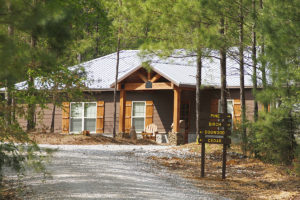 We offer a wide range of therapies and treatment modalities to help you achieve your goal of recovery. We capitalize on our scenic location near a national forest, and incorporate outdoor activities, such as hiking and horseback riding, into our therapies.
We also offer music, art, and trauma-informed therapies, in addition to the usual group and individual therapy courses. We also have a variety of treatment modalities, including but not limited to cognitive behavioral therapy, motivational interviewing, and dialectical behavior therapy.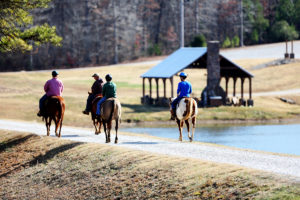 Recovery involves much more than giving up substances—it's a whole new way of living and connecting with yourself and others. At Oxford, we have an ideal environment that allows us to provide a whole host of activities and amenities that allow you to connect to nature, reflect, restore your physical health, and reconnect.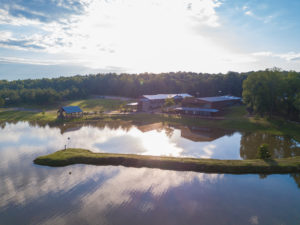 Whether you want to focus on strengthening your body at our fitness centers, meditate on the banks of our private lake, or work with animals in our equine therapy program, our facility will provide a variety of features to not only make your stay enjoyable but to give you the best possible head start in recovery.
While your recovery toolkit will have filled up nicely by the end of your stay at residential treatment, not everybody is ready to move forward alone.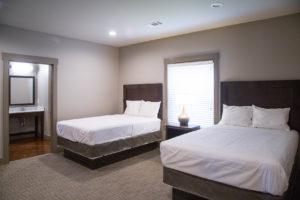 Oxford's aftercare planners and alumni coordinators will make sure you have a plan and a support network for transitioning back into the world after treatment.
Oxford Treatment Center also knows the importance of making and maintaining a network of sober individuals, so we'll connect you with local AA and 12-step chapters and with a national alumni network to provide you with a comprehensive support network for recovery.
---
Oxford Treatment Center Service Offerings:
Medical detox, Intensive Rehab, Residential Treatment, IOP, PHP, Outpatient Program (OP), Recovery Residence (RR)
Patient Types Served:
Adults
Male and Female
Pregnant women, LGBTQ Community
Therapies:
Eye Movement Desensitization and Reprocessing (EMDR), DBT, CBT, Motivational Interviewing (MI), Family Therapy, Co-Occurring Mental Health Treatment, Art Therapy, Music Therapy, Recreational/Outdoor Therapy, Equine Therapy
Learn More