Lakeview Health is an addiction treatment facility located in Jacksonville, Florida. We are proud to be licensed by the State of Florida Department of Children and Families and hold dual accreditation with the Joint Commission and CARF.
The Lakeview Health Jacksonville campus is over 10 acres and includes a men's only program, women's only program, and a state of the art wellness center.

Expert-Led – Our full-time board-certified physicians and masters-level clinicians develop and implement individualized, gender-responsive treatment plans for each patient. These experts are highly skilled at treating those with complex conditions that co-occur with addiction. We have medical staff on-site 24/7 to provide best-in-class care, making us ideal for any patient who has underlying health challenges.
Not Your Average Facility – Every aspect of treatment provides opportunities for progress, from intake to discharge and beyond. The sights, sounds, and scents throughout our campus have been carefully designed to set patients up for success in a safe environment. The Mindful design and ambiance serve to positively enhance each patient's experience with a warm, welcoming atmosphere.
A Plan for Progress – As soon as a patient starts our program, we have a dedicated team helping them each work toward a recovery plan that includes comprehensive support. It details important pieces like doctor visits after discharge, healthy coping tools, community resources – such as an alumni app, AA meetings, possible medication-assisted treatment, alumni connections, and more.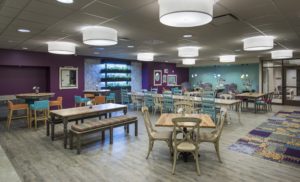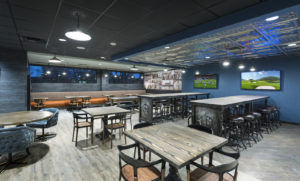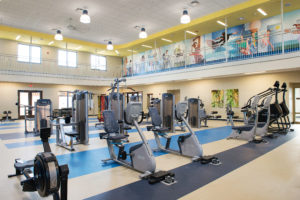 Contact Us
If you or a loved one is struggling with addiction, Lakeview Health's admissions team is available to help 24/7/365.
You can contact them at 866-704-7692 or learn more about our services at
www.LakeviewHealth.com
---
Patients Served: Men and Women ages 18+
Care Levels: Medically Monitored Detox, Inpatient Rehab & Residential
Co-occurring Disorders Addressed: Yes
Treatment Offerings: Gender-responsive; Dual Diagnosis; Co-occurring Disorders; Art, Music; Wellness Program; Family Program; Recovery Coaching; Aftercare Planning; Group Therapy; 12-step Meetings
Therapies Used: Evidence-based, data-informed therapies such as Cognitive Behavior Therapy (CBT), Motivational Interviewing, Family Therapy, Psychodynamic-Oriented Psychotherapy, Gestalt Therapy, Medication-Assisted Detox, and Medically-Informed Psychopharmacology, and Trauma-Informed Care; Mindfulness-based Stress Reduction; Art therapy; Music therapy; Wellness
Learn More