God's Mountain Recovery Center
What Sets God's Mountain Recovery Center Apart from Other Addiction Treatment Facilities?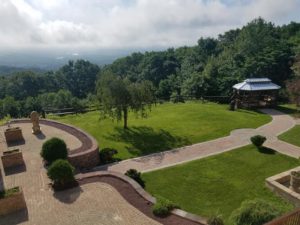 Helping women learn to get well and to stay well. God's Mountain Recovery Center helps women seeking recovery from all walks of life.
We support the businesswoman requiring a lifestyle transformation, the daughter who's in "too deep", the military veteran, and the celebrity aspiring to reform her life.
Our professional staff is specifically credentialed to caringly and compassionately treat addiction through an uncompromising curriculum customized to fit each client's needs by providing a Standard of Excellence in substance abuse and alcoholism treatment.
A Premier Drug & Alcohol Addiction Treatment Program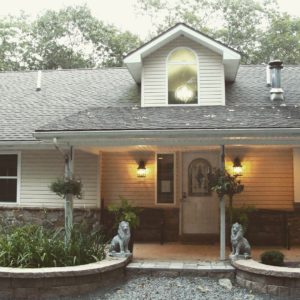 God's Mountain Recovery Center offers a secure, nurturing, tranquil setting for clients to live in as they start their quest to sobriety.
Women staying with us have the benefit of eliminating distractions in the rehabilitation process.
Those that are recovering with us are removed from the people and places that trigger substance abuse. They can now fully focus on their rehabilitation program.
Choosing the Right Treatment Program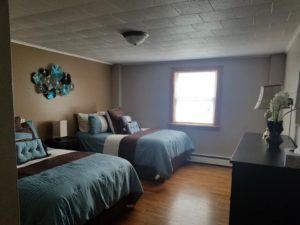 Understanding addiction is essential for healing, and you can be reassured that we are committed to excellence when it comes to the level of treatment we provide.
God's Mountain Recovery Center's Professional Staff possesses more than 100 years of combined addiction treatment experience.
Our medical and counseling team are credentialed to treat drug and alcohol dependence as they work as a cohesive team concentrating on the patient's well being.
Premier Drug & Alcohol Rehab Living
Our rehabilitation living facility is quite comfortable as we offer an indoor Olympic size swimming pool and an indoor gym overlooking a majestic scenic view.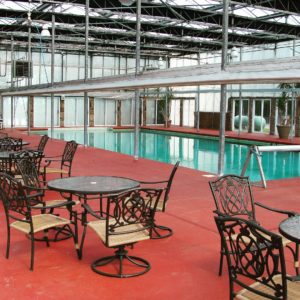 While in the beginning stages of recovering from drug or alcohol addiction, it can be extremely difficult often driving users into relapse.
This is why living in a protected recovery community is an integral element of our treatment program.
Our bedrooms are shared with two to three roommates, and this supports a healthy interaction with peers. We also hold each of our clients responsible for day-to-day routines such as cooking, cleaning, and other household chores.
This is truly beneficial as clients work and learn to live a life of sobriety as they find care, support, and love in this new environment.
God's Mountain Recovery Center Admission Guidelines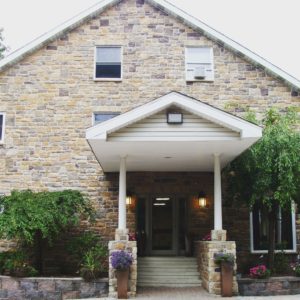 Often, asking for assistance to start a life of sobriety is not simple or easy.
We know that many of our patients seek help because their consequences are overwhelming.
We understand. It is a lie that you have to "reach rock bottom" before truly asking for help.
The fact is that the sooner you ask for help the better. We make the admissions process simple at God's Mountain Recovery Center because many of our staff have been where you are at this moment needing support and help, and now they are years into recovery.
We understand the guilt, shame, and fear that can hold you back from getting the help needed to turn your life around.
---
Address:
94 Adams Drive
Waymart, PA 18472
Phone: 877-463-7686
Website: www.godsmountainrecovery.com
Care Level:
PHP, IOP
Treatment Options:
Cognitive Behavior Therapy (CBT), Individual Counseling, Group Counseling,
Faith-Based, 12-Step, Co-occurring Issues
Patient Types Served:
Adults / Adolescents
Female Only
(Male treatment coming soon)
Learn More