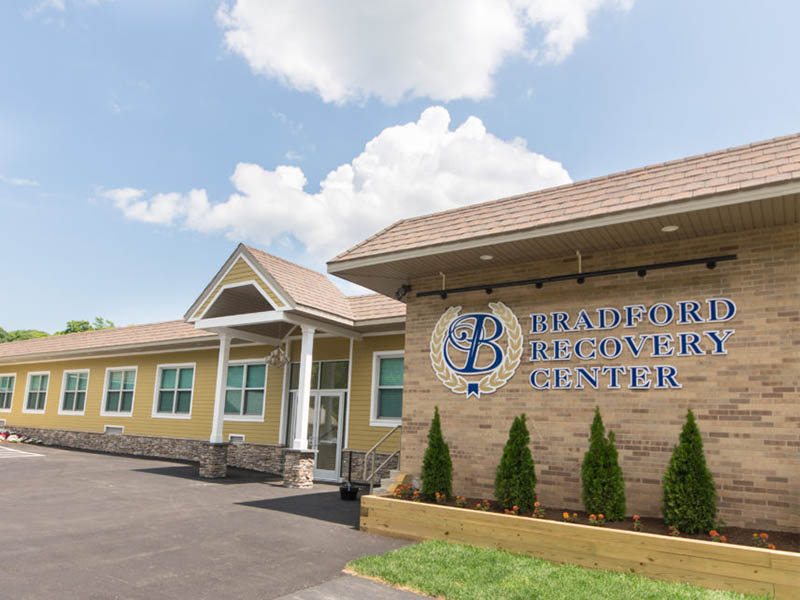 Bradford Recovery Center is a residential treatment center for adults of all genders age 18 and older who are struggling with addiction and various co-occurring mental health concerns. Located in Millerton, Pennsylvania, our facility sits on a campus surrounded by the majestic mountains and peaceful atmosphere of the New England countryside, offering individuals the ideal environment to focus on their recovery process.
We have a full interdisciplinary team of professionals, including certified counselors, medical doctors (MDs), registered nurses (RNs), licensed practical nurses (LPNs), case managers, and residential assistants, who are passionate about providing the highest level of care to the people who turn to us in their time of need. We take the time to learn about each person's medical history and unique strengths, challenges, and goals for recovery so that we can tailor their treatment plan to be most beneficial to their needs.
Our goal is to help each individual who comes to us for care to find healing on a holistic level so that they can experience better mental, physical, and spiritual health and wellness.
Virtual Tour
---
Bradford Recovery Center Offerings:
Care Level:
Residential, PHP, Detox
Patients Served:
Adults / Seniors
Males and Females
Therapies:
CBT (Cognitive Behavioral Therapy), Experiential Therapy, Group Therapy, Family Therapy, Medication-Assisted Treatment
888-978-9142
[email protected]
Learn More