Do You or Someone You Love Need Morphine Treatment?
The struggle with an addiction to morphine can quickly escalate and result in devastating consequences. Have you reached a place in your life where you are ready to begin healing from the destruction caused by a morphine addiction? By addressing the reality of your problem and enlisting the help of a specialized treatment center, you can be on your way to recovering from an addiction to morphine. Understanding the truth about your struggles can be difficult to grasp, so it is important to be aware of red flags that indicate your need for help from a morphine addiction. Many signs and symptoms will reflect a deeper struggle with morphine, such as emotional disturbances, physical ailments, and being socially withdrawn from family or loved ones. Other problematic disorders may also exist alongside an addiction to morphine, including psychological conditions or mood disorders. Many times, these issues are related to common factors, which may involve unresolved trauma, pain, or distressful experiences.
Because an addiction to morphine is a complicated issue, a morphine rehabilitation center should be utilized to address the many facets of this problem. Healing from an addiction to morphine will not be an easy task, but the professional support of a treatment team and from trusted people in your life who care for you can assist your healing process tremendously.
Morphine Addiction Rehab Centers
As you begin your search for a trusted morphine program, you may feel overwhelmed or confused in the process. To help your decision process, Addiction Hope has created this valuable resource that outlines a list of carefully screened rehabilitation centers. If you are seeking help for a morphine addiction, we are hopeful this tool will connect you to the treatment you need to recover.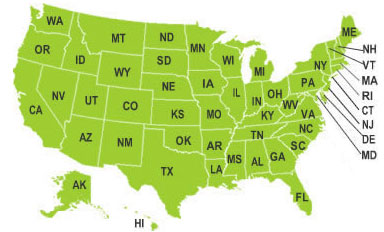 Getting Help for Morphine Addiction
Often times, the most difficult part of the recovery journey is in taking the first step towards the healing journey. Many individuals who are under the pressure of an addiction will typically be in denial about the issues they are dealing with. In order to begin recovering from a morphine addiction, you must reach a place in your life where you are ready to admit your struggles and face your battle head on. While it is uncomfortable and painful to admit your problems, taking this first step will help you become victorious over an addiction to morphine. Similarly, if you have a loved one in your life who is dealing with addiction, consider discussing your concerns about the current path of destruction they are on. Approaching a person you care for out of love and with great patience may help influence them towards receiving the help they desperately need.
Establishing a personalized treatment plan for your recovery from an addiction to morphine can be done once you have shed light on your struggles with the people closest to you. Professional counselors and therapists who specialize in addiction recovery will be best suited to address your concerns and guide you throughout the treatment process. Many drug addiction professionals will also have key resources, such as connections to morphine treatment facilities, which can help assist you in your recovery journey from morphine.
Morphine Addiction Treatment Levels
Varying levels of treatment for a morphine addiction are available and utilized depending on the stage of recovery you might be in. For someone with severe symptoms, a more acute level of care will be necessary. Lower levels of treatment are also accessible to help promote a continuum of care in the recovery process. These levels of care are frequently seen for treatment of a morphine addiction:
Inpatient/Hospital Treatment – Continuum of care for 24 hours per day in a hospital setting.  The primary focus of this level of care is medical stabilization with stays less than 3 weeks.
Transitional Living – Facilities that provide low cost housing and continued structure for men/women making the transition from treatment back to home life.
Intensive Outpatient Care – Treatment occurs at a treatment facility or hospital setting.  Patients typically attend 2-3 times per week and have access to multiple services at one location, such as counseling, nutritional therapy, support groups, etc.
Support Groups – An assembly of men and/or women who gather to provide support and help for one another for drug addictions.  Groups typically meet in person but have also been conducted via teleconferences or internet forums.
As you address your abuse of morphine, it is crucial to receive adequate care at an appropriate level of treatment. Your treatment team can help you best assess what level of support you need, as well as how to transition successfully between each stage of treatment.
Types of Treatment for Morphine Abuse
A comprehensive treatment plan is often used to target a morphine addiction, especially as this helps address the multiple factors that are involved. Treatment plans will typically incorporate the use of pharmacological management and behavioral therapy for the most effective outcome. Prescription medications are used to help control physical symptoms that are experienced in the detoxification process from morphine. With guidance from a physician, these medications can be helpful in stabilizing a patient through the intense side-effects of withdrawal from morphine:
Naltrexone – This treatment works by blocking the opioid receptors in the brain and has potential for abuse.
Nalaxone – Counters the effects of morphine overdose; used to reverse opioid overdose.
Types of Therapy for Morphine Addiction
Various forms of psychotherapy will also be incorporated in an effective treatment plan for morphine addiction. Behavioral therapies work on addressing unresolved issues that may have predisposed an individual to developing an addiction in the first place. Using this approach in conjunction with medical treatment can help ensure the healing process is thorough and efficient. Common therapies used include the following:
Cognitive Behavioral Therapy (CBT) – This form of therapy allows a therapist to guide an individual in learning about how their thoughts, feelings and behaviors interact together.
Acceptance and Commitment Therapy (ACT) – This form of therapy teaches psychological skills that allow a man or woman to effectively cope with painful thoughts and feelings.  Encourages mindfulness skills.
Dialectical Behavioral Therapy (DBT) – This form of therapy encourages the practice of mindfulness and emotional regulation as an approach to coping with painful emotions.
Interpersonal Psychotherapy (IPT) – This form of therapy concentrates on working through interpersonal problem areas, such as unresolved grief or role transitions.
12 Step Facilitation Therapy – This form of therapy promotes abstinence through behavioral, spiritual, and cognitive principles of 12-step self-help groups, such as Alcoholics Anonymous (AA) and Narcotics Anonymous (NA).  Therapy focuses on two main goals, which includes abstinence and surrender.
As you begin your journey towards abstinence from morphine, you will likely encounter many painful and difficult obstacles along your way. You may even discover that the time and resources needed for treatment may be more than you anticipated. However, nothing is more valuable that regaining your life from addiction so do not be discouraged from the recovery process. As you lean on the support of your loved ones and treatment team, you will find that you have the courage you need to reclaim your freedom. At Addiction Hope, we believe in you and your recovery and stand behind our resources that can help you live to your fullest potential.
Last Updated & Reviewed By: Jacquelyn Ekern, MS, LPC on May 6, 2014
Published on AddictionHope.com, Online Substance Treatment Directory