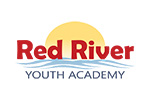 Care Level: Residential
Patients Served: Adolescents, Male
Co-Occurring Disorders Addressed: No
---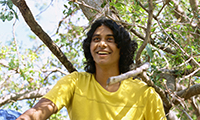 Red River Youth Academy is a residential treatment center for males age 13-17 with emotional and behavioral disorders including those related to anger, aggression and defiance. We believe in hope, second chances, and new beginnings. We focus on teaching our clients functional life skills and the ability to perceive and process information effectively, enabling them to make healthier life decisions.
Our staff consists of licensed professionals from the disciplines of psychiatry, psychology, counseling, social work, nursing, dietary services, and special education. They are trained in every aspect of the program and exemplify the best in each profession. We are dedicated to providing the most effective care for our clients through programs designed to target specific problems faced by adolescent males. By using self-evaluation, role modeling, individual therapy, group therapy, family therapy, life-skills training, and formal education we help our clients establish control over their behavior, improve decision making skills, maximize academic achievement, and develop pro-social behavior to replace acting-out responses to anxiety and depression.
Treatment Philosophy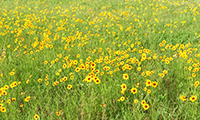 We ask a lot of the young men we treat and we give a lot of ourselves. The client must actively participate for any treatment regimen to work. While at Red River Youth Academy, clients' days are filled with activities, formal education, therapy groups, and individual sessions. The program is highly structured and intense because we only have a short time to change 13-17 years of learning experiences. Every waking moment is dedicated to making the needed changes in order to maximize the potential of each client to acquire the necessary skills to function in our society.
Psychometric assessment aids in understanding the emotional basis of problem behaviors and facilitates the development of an optimal treatment plan and specific goals. A psychoeducational evaluation determines levels of achievement, identifies areas of strength and weakness, and then prescribes an effective educational plan.
Treatment Program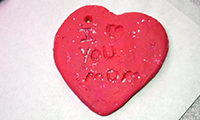 Our treatment program centers on cognitive-behavioral therapy. We believe that therapy is an educational program and full participation is the route to success. Our program fosters functional life skills by allowing the client to observe and model behaviors that work more effectively than those he has learned through past experiences. We teach clients a new way of life that they can recognize as more beneficial than their former dysfunctional patterns of behavior. The program works because it is based on common sense, discipline, responsibility, and basic learning theory concepts that have been proven over time.
Our staff is outstanding and well-trained to deliver the excellent services provided to our clients. An individual treatment plan of care that addresses the specific needs of each client is prepared by a multi-disciplinary treatment team. Our program includes milieu therapy, individual and group therapy, and family counseling. Each client is evaluated by a psychiatrist weekly during his stay. In addition, he is assessed by a registered nurse weekly. A nutritionist also conducts an assessment once per month.
Education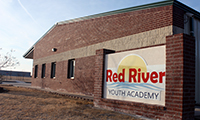 An on-site accredited school provides individualized instruction for each client. Every effort is made to cultivate each client's academic potential in order to improve and advance his academic performance. Our educational program consists of five hours every weekday. Every client receives an initial test battery to identify strengths and weaknesses. This constructive teaching process focuses on helping students learn how to learn, which enables them to play an active role in the teaching process. An individualized educational program is then developed for each client.
Admissions Criteria
Red River Youth Academy accepts adolescent males with behavioral and emotional disorders that could not be managed or have not been manageable in a less intensive treatment program. Criteria for admission include a demonstrated escalating pattern of self-injurious or assaultive behaviors such as:
 Aggressive behavior within the last 48-72 hours
Severe anger outbursts
Physical threats against others or themselves
Domestic violence
Behavioral problems at school
Verbally abusive and/or threatening behavior
Destruction of property or fire setting
Animal cruelty
Physical aggression
Other criteria include:
No sexual offense history
IQ range must be higher than 70
Must be medically cleared
405-701-8530
www.RedRiverYA.com