Heron Ridge Associates – Bingham Farms
About Heron Ridge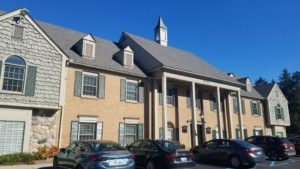 Heron Ridge is a group of Michigan mental health and substance abuse facilities located in Oakland, Wayne and Washtenaw counties.
Our facilities serve children, adolescents, adults, couples, families and the elderly.
We provide a private and supportive environment wherein you and your family will receive the support and insight necessary to resolve the problems affecting many families today. Each member of our professional staff is licensed in the state of Michigan and has many years of experience in the field of psychotherapy.
Call Now for Help: 844-394-3409
 Website: Heron Ridge Associates
Our Services
Heron Ridge Associates works with patients of all ages, as well as couples, families and groups. We offer a variety of counseling services by licensed, highly experienced and professional staff.
Psychiatric evaluations are performed, and medications are prescribed by one of our Board Certified Adult and Child Psychiatrists.
Our services include:
Psychological Testing
Individual Counseling
Eating Disorder Treatment
Anxiety Treatment
Substance Abuse Treatment
Marriage Counseling
Family Counseling
Group Programs
We offer many different group programs at our various sites including Intensive Outpatient Substance Abuse Programs.
Substance Abuse Treatment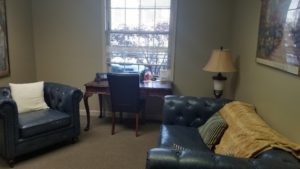 Substance abuse treatment covers a wide range of scenarios, from alcoholism to drug addiction to food addiction and more.
No matter what "substance" has taken over your life, our substance abuse treatment program can help.
Heron Ridge Associates has several counselors and therapists who specialize in addiction therapy and substance abuse recovery. Our treatment programs are tailored to suit each person's needs, so you can learn effective treatment techniques for your specific circumstances.
We care about your well-being, and we want you to have the high-quality life that you deserve.
Intensive Outpatient Program
Our intensive outpatient program (IOP) is led by seasoned professionals that have been treating substance abuse related disorders for over 30 years.
The program includes group meetings 3 nights per week for 3 hours at a time, in addition to individual sessions weekly focusing on substance abuse.
Holistic, Judgement-free Substance Abuse Treatment
Our program offers dual diagnosis counseling, which means we can help you with conditions that may have been caused by your substance abuse. This holistic approach is the best way to stop the progression of substance abuse because it treats both the cause and the effect.
We will never judge you for your circumstances. We focus on helping you overcome and reach your personal goals.
We will help you:
Determine what caused your addiction in the first place
Learn how to fight cravings and conquer current habits
Take steps to improve your quality of life
Rebuild relationships with friends and family members
Call Now for Help: 844-394-3409
 Website: Heron Ridge Associates
Health Professional Recovery Program (HPRP)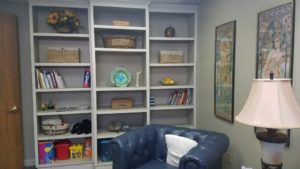 It is estimated that 10-15% of healthcare professionals will misuse substances in their lifetime.
This percentage is equal to that of the general adult population.
The exception is opioids. Healthcare professionals abuse opioids at a significantly higher level than non-healthcare professionals.
Healthcare professionals use substances for the same reasons other adults do. To "manage" stress, fatigue, untreated anxiety, depression, PTSD and other life problems.
Factors that can also contribute to the susceptibility of substance misuse are access, long shifts with short turnaround times, mandated or unscheduled back-to-back shifts, pre-disposition, genetics and personality traits.
Healthcare professionals usually try to "manage" the problem in isolation and secrecy, having attempted to stop use, unsuccessfully, numerous times before being confronted or "caught" for diverting, a DUI charge, missed shifts, falsifying records, inaccurate charting or causing harm.
Safety of self and to the public has ceased at that point. The healthcare professional is no longer able to work, is possibly fired and reported to the police and licensing board. Ideally, treatment referrals and assistance are provided.
Healthcare professionals have additional and unique treatment needs not always identified or addressed in traditional substance misuse treatment milieus. Having an evaluation by an experienced provider that specializes in working with healthcare professionals and recognizes the immediacy is important.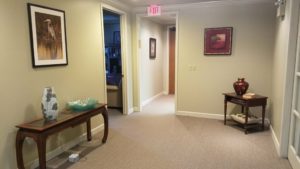 Guidance is provided toward accurately identifying the need and means to stop the risk, reduce the stigma and assist in developing a plan with accompanying resources, to restore personal and professional well-being.
These are the beginning tasks of establishing a successful program of recovery.
Becoming well and learning to live without substances and other identified crutches take motivation, willingness and support from others. Being part of a therapeutic program that includes, and is limited to, peers and other healthcare professionals, contributes significantly, and in numerous ways, to the high percentage rate (89-94%) of healthcare providers who are clean and sober, safely and confidently working in their chosen healthcare field five years later.
Insurance Accepted
We are in network with most health care plans. We are contracted with numerous employee assistance programs, and we accept most third party insurances.
Populations served: adults, children, adolescents, couples, families, groups
Treatment offerings: IOP, Psychological Testing, Psychiatric Services
Therapies used: CBT, DBT
31000 Telegraph Rd #120
Bingham Farms, MI 48025
Provide: IOP and Outpatient Care
Phone: 844-394-3409
Website: heronridgeassocs.com